For 91 days
we lived on the island of Sri Lanka, and had some unforgettable adventures and experiences. We got up close with the wildlife, learned about the country's volatile history, met the curious locals, visited ancient Buddhist ruins, and tried to explore every corner of this amazing country. Whether you're planning your own trip to Sri Lanka, or just interested in seeing what makes it such a special place, we hope you enjoy our anecdotes and photographs. Start
at the beginning
of our journey, visit our
comprehensive index
to find something specific, or choose one of the articles selected at random, below:
We've gathered together all of the articles and over 250 photographs from our three-month adventure in Sri Lanka into an E-Book for your Kindle or E-Reader. Carry all of our Sri Lankan experiences along with you in this portable format. The book includes a comprehensive index, which makes navigation a cinch, and features all our anecdotes, advice and the best full-color images from our months in Sri Lanka. We had an unforgettable time in this beautiful and occasionally frustrating island nation, and hope our experiences can help enrich your own visit there.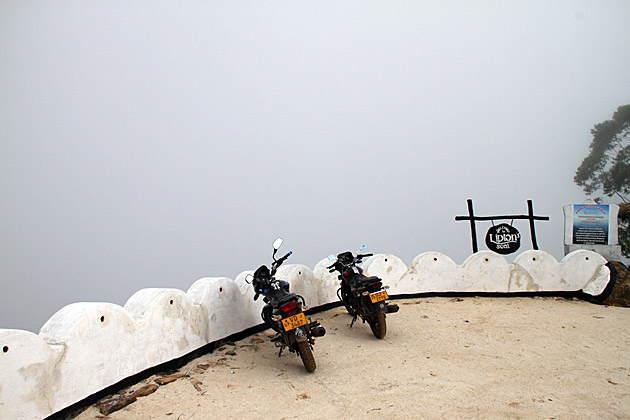 On the second of our three days in Ella, we hopped onto the morning train, having decided that we couldn't pass up a visit to nearby Haputale (ha-POOT-a-lay): a town on the southern extreme of Sri Lanka's hill country celebrated for its beautiful surroundings and tea plantations.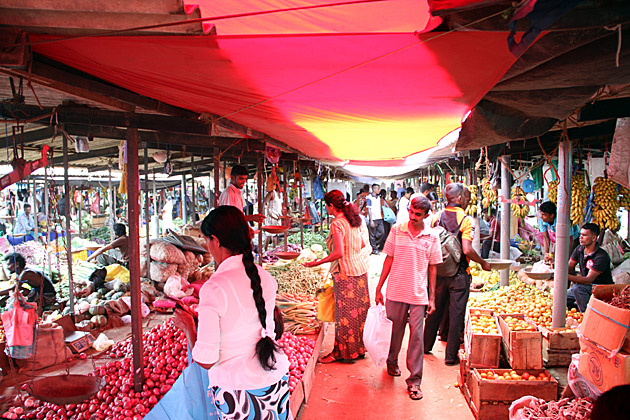 It can't match the Sacred City for ancient splendor, and by itself wouldn't warrant a visit on even the most comprehensive itinerary, but the New Town of Anuradhapura is unavoidable on any visit to the city. We spent a lot of time here, shopping, drinking and eating, and visiting the wonderful weekend market.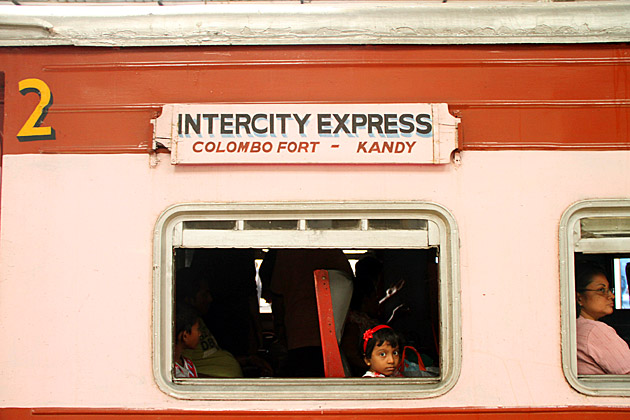 The slow-moving, three-hour journey from Colombo to Kandy is one of the most spectacular train rides we've ever taken. The track leaves the smoggy metropolis quickly behind, and travels inland through regions of increasing beauty and altitude, until arriving at Sri Lanka's hilltop jewel, Kandy. Throughout the ride, we were captivated by the ever-changing landscape, and spent the trip poking our heads out open windows, or hanging carefree from the doors like the feckless punks we are (or, would like to be).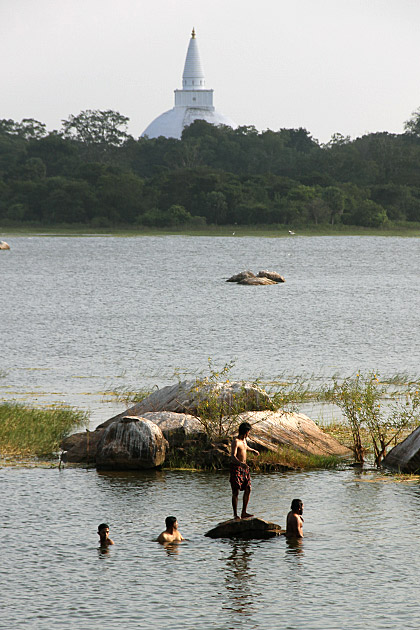 Without the presence of its three artificial lakes near the city center, Anuradhapura would never have flourished. Tissa Wewa, Nuwara Wewa and Basawakkulama ensured that the people would always have rice and fresh water, even during the long months between monsoons. At the time of their construction, over two millennia ago, they were among the world's greatest feats of engineering, and continue to amaze today.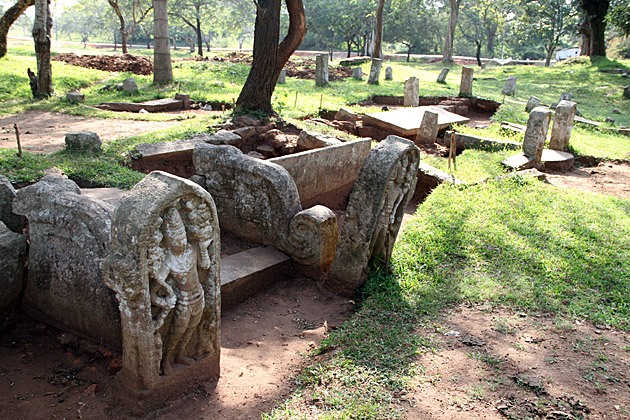 The only thing more abundant in Anuradhapura's Sacred City than monkeys, is ruins. Pools, prayer halls, refectories, temples, residences; ruins great and small, in varying states of decay. These vestiges of the past serve as silent testaments to the former glory of Anuradhapura.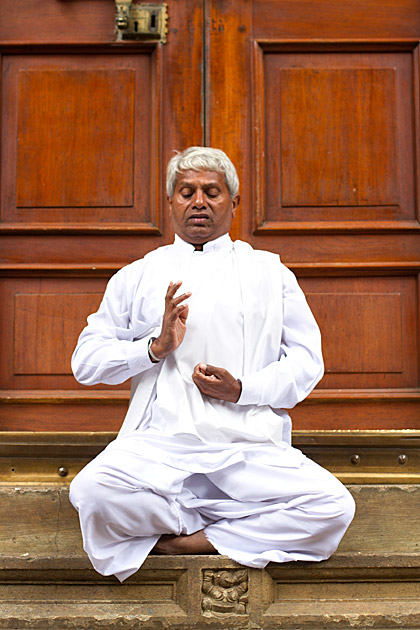 We planned our visit to Kandy's Temple of the Tooth with a poya, or full moon, day. Buddhists follow the lunar calendar and Poya Days are the most sacred of the year. So the temple — Sri Lanka's most important — was packed full of worshipers. As you might imagine, there were a lot of photogenic moments just waiting to be captured.