For 91 days
we lived on the island of Sri Lanka, and had some unforgettable adventures and experiences. We got up close with the wildlife, learned about the country's volatile history, met the curious locals, visited ancient Buddhist ruins, and tried to explore every corner of this amazing country. Whether you're planning your own trip to Sri Lanka, or just interested in seeing what makes it such a special place, we hope you enjoy our anecdotes and photographs. Start
at the beginning
of our journey, visit our
comprehensive index
to find something specific, or choose one of the articles selected at random, below:
We've gathered together all of the articles and over 250 photographs from our three-month adventure in Sri Lanka into an E-Book for your Kindle or E-Reader. Carry all of our Sri Lankan experiences along with you in this portable format. The book includes a comprehensive index, which makes navigation a cinch, and features all our anecdotes, advice and the best full-color images from our months in Sri Lanka. We had an unforgettable time in this beautiful and occasionally frustrating island nation, and hope our experiences can help enrich your own visit there.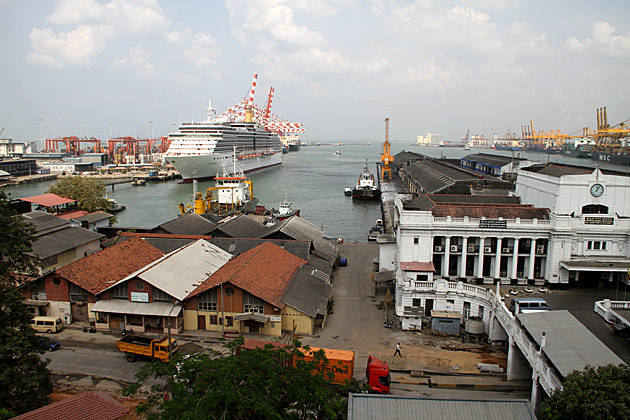 We had only walked about 100 meters into the seaside district of Colombo known as Fort, as far as the colonial clock tower, before having to turn around and walk back out. This neighborhood, the oldest and most historic in the city, has been a militarized zone since 1996, when a bomb-laden truck exploded in front of the Central Bank, killing 91 people and wounding over 1400. Although the Civil War has ended, half of Fort remains inaccessible.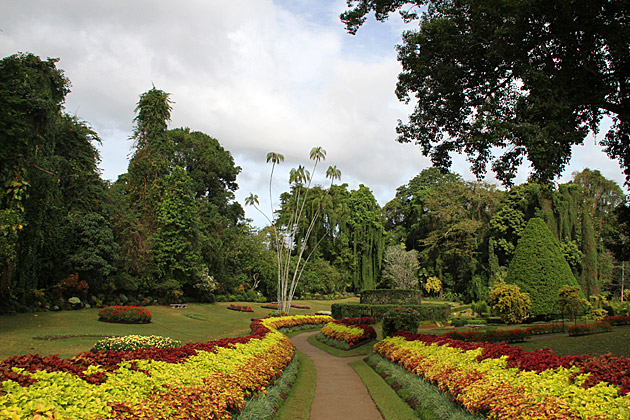 I was a little agitated by the $10 entry fee for the Peradeniya Botanic Gardens, but it didn't take me long after entering to realize that it was money well-spent. Peradeniya's are the most fantastic botanic gardens I've ever seen. Trees the size of sky-scrapers, flower bushes exploding in incredible color, giant palm trees that bloom just once in 45 years, and cannon ball trees with heavy round fruits were just some of the highlights. I've never been so bowled over by botany.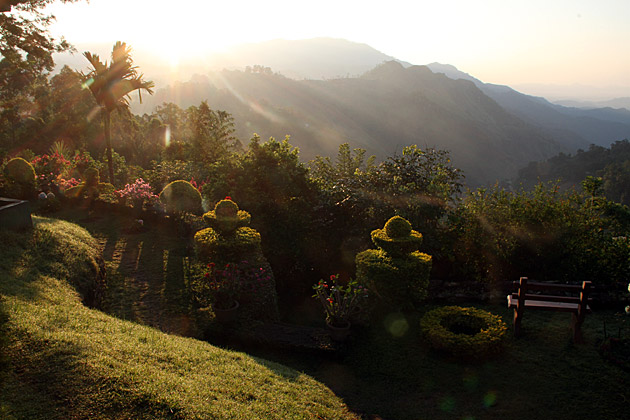 In some places, you have to work hard, catch a lucky break or be extra creative to get great pictures. And then there's Ella. I didn't even have to move from our porch. Or look at what I was taking pictures of. Or hold the camera. That would have required putting my drink down! Nope, from our incredible veranda overlooking Ella Gap, I was able to place the camera on a table and once in while press the shutter button. Violà instant magic! Chameleons, sudden storms, atmospheric moon rises, amazing nature. This is a kind of photography I could get used to.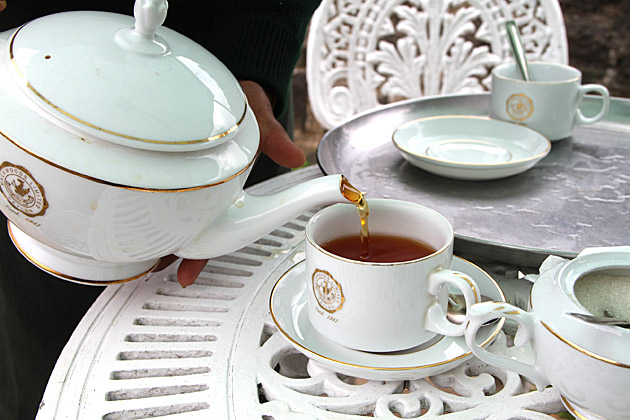 On the road back from Nuwara Eliya to Kandy, we made a short detour to the Mackwoods-Labookelie Tea Estate. This storied business was started by the British Captain William Mackwood in 1841, and today owns an incredible amount of land to the city's north. On the bus into Nuwara Eliya, it seemed that every field for at least ten miles had a big "Mackwoods-Labookelie" sign stuck in the middle of it.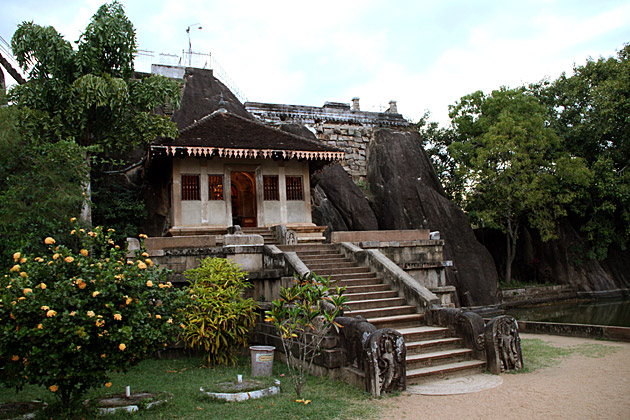 We had just arrived at the Isurumuniya Temple at the southern end of Anuradhapura's Sacred City, and were scoping out the grounds. The temple is set in a large rock near the Tissa Wewa lake, and just to the left of the main shrine was a small cave. "Hey, check this out!" I shouted to Jürgen, immediately regretting the volume of my voice. The cave was filled with thousands of bats who came swooping out above me. Jürgen might have been impressed, if he hadn't been busy with his own terror: a six-foot long serpent had slithered across his path. Welcome to Isurumuniya.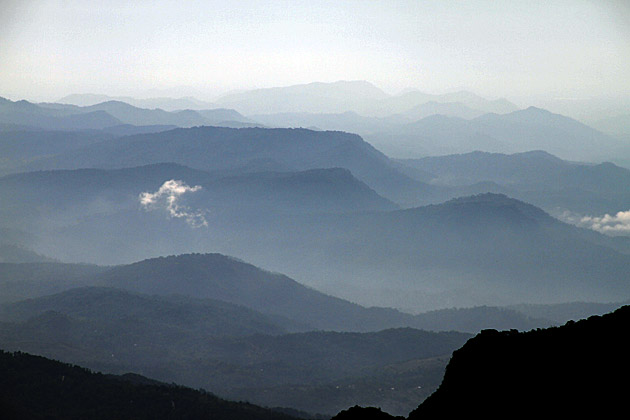 Twenty miles south of Nuwara Elyia is the Horton Plains National Park, which is most well-known for its amazing viewpoint called World's End. The relatively cool temperatures of the park, steady precipitation, high altitude, and the convergence of three rivers create a rare and fragile ecosystem in which a unique biosystem flourishes. Some of the birds found in Horton Plains are only found here.