For 91 days
we lived on the island of Sri Lanka, and had some unforgettable adventures and experiences. We got up close with the wildlife, learned about the country's volatile history, met the curious locals, visited ancient Buddhist ruins, and tried to explore every corner of this amazing country. Whether you're planning your own trip to Sri Lanka, or just interested in seeing what makes it such a special place, we hope you enjoy our anecdotes and photographs. Start
at the beginning
of our journey, visit our
comprehensive index
to find something specific, or choose one of the articles selected at random, below:
We've gathered together all of the articles and over 250 photographs from our three-month adventure in Sri Lanka into an E-Book for your Kindle or E-Reader. Carry all of our Sri Lankan experiences along with you in this portable format. The book includes a comprehensive index, which makes navigation a cinch, and features all our anecdotes, advice and the best full-color images from our months in Sri Lanka. We had an unforgettable time in this beautiful and occasionally frustrating island nation, and hope our experiences can help enrich your own visit there.
Twenty kilometers north of Tangalla lies the large rock of Mulkirigala, reminiscent in shape to Sigiriya. The rock houses an impressive series of cave temples dating from the third century, similar to those of Dambulla. A mix between Sri Lanka's two most famous sites, Mulkirigala sounded like a winner.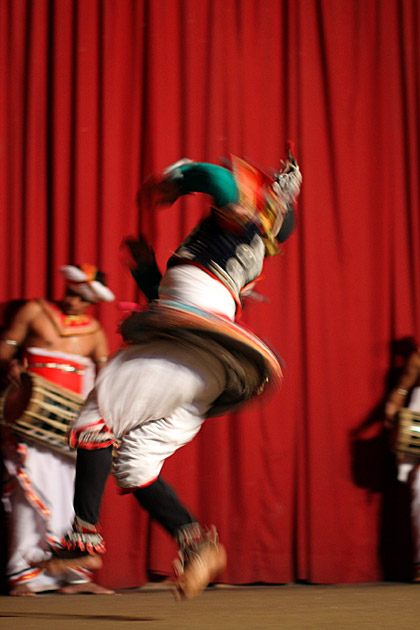 Kandyan Dance, an exuberant combination of drumming, costumes and athletic dancing, is the most famous cultural product of Sri Lanka. A few places in Kandy put on a daily show, and we decided to check out the performance at the YMBA. Yep, that stands for "Young Men's Buddhist Association" — and good luck trying to spell it out with your arms.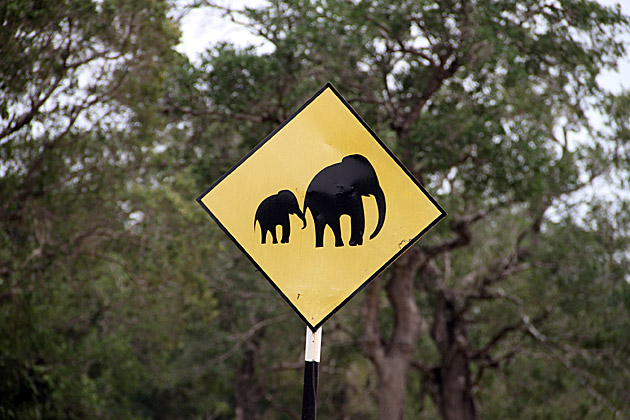 In Sri Lanka, you're bound to encounter a lot scenes that would be impossible at home. I mean, Elephants Crossing? I'm pretty sure we're not in Germany anymore! Here is a collection of some of the funnest, most beautiful and strangest pictures we've taken during our first six weeks in Sri Lanka.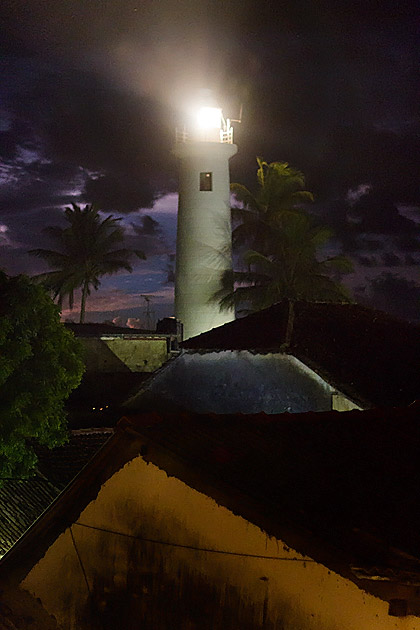 After two and a half whirlwind months touring Sri Lanka, we pulled into Galle with exhausted bodies and tired minds. This would be the last extended stop of our 91 days in the country.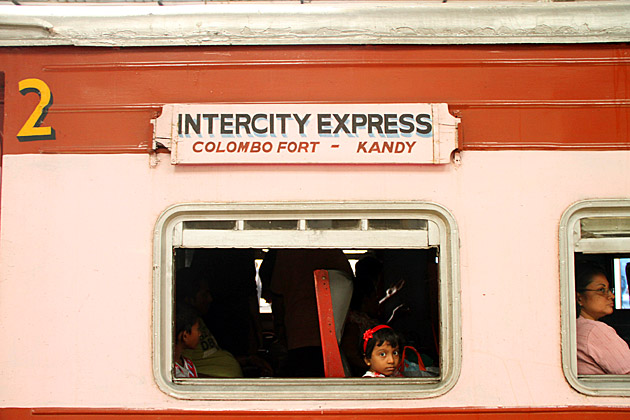 The slow-moving, three-hour journey from Colombo to Kandy is one of the most spectacular train rides we've ever taken. The track leaves the smoggy metropolis quickly behind, and travels inland through regions of increasing beauty and altitude, until arriving at Sri Lanka's hilltop jewel, Kandy. Throughout the ride, we were captivated by the ever-changing landscape, and spent the trip poking our heads out open windows, or hanging carefree from the doors like the feckless punks we are (or, would like to be).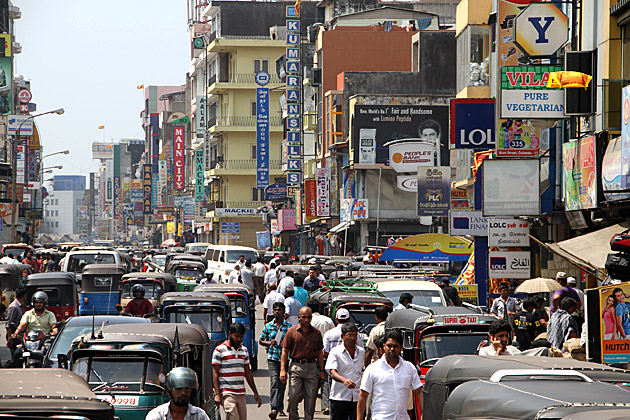 Although the official capital of Sri Lanka is the nearby satellite city of Sri Jayawardenapura Kotte, Colombo is definitely the island's top dog. Boasting by far the largest concentration of people, industry and commerce, Colombo is a noisy, dirty, and vibrantly alive city; an ethnic melting pot both invigorating and exhausting.