For 91 days
we lived on the island of Sri Lanka, and had some unforgettable adventures and experiences. We got up close with the wildlife, learned about the country's volatile history, met the curious locals, visited ancient Buddhist ruins, and tried to explore every corner of this amazing country. Whether you're planning your own trip to Sri Lanka, or just interested in seeing what makes it such a special place, we hope you enjoy our anecdotes and photographs. Start
at the beginning
of our journey, visit our
comprehensive index
to find something specific, or choose one of the articles selected at random, below:
We've gathered together all of the articles and over 250 photographs from our three-month adventure in Sri Lanka into an E-Book for your Kindle or E-Reader. Carry all of our Sri Lankan experiences along with you in this portable format. The book includes a comprehensive index, which makes navigation a cinch, and features all our anecdotes, advice and the best full-color images from our months in Sri Lanka. We had an unforgettable time in this beautiful and occasionally frustrating island nation, and hope our experiences can help enrich your own visit there.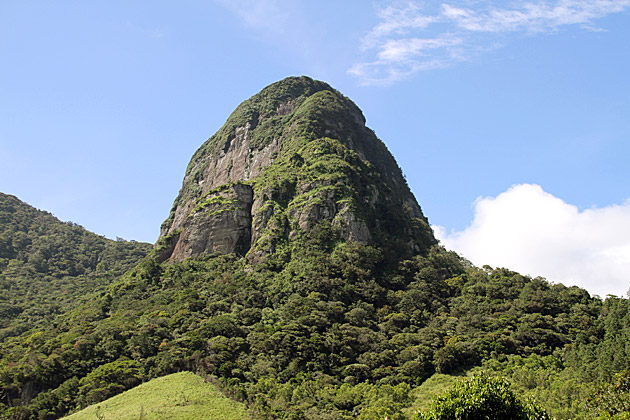 About twenty kilometers east of Kandy lies the Knuckles Mountain Range, pronounced by locals as "nuck-less". This is one of the most infrequently visited corners of Sri Lanka's hill country, which is surprising, given its beautiful expanses of untouched forest, easy accessibility from Kandy, and softly curved mountaintops which indeed resemble knuckles. By all rights, this park should be one of the region's touristic highlights.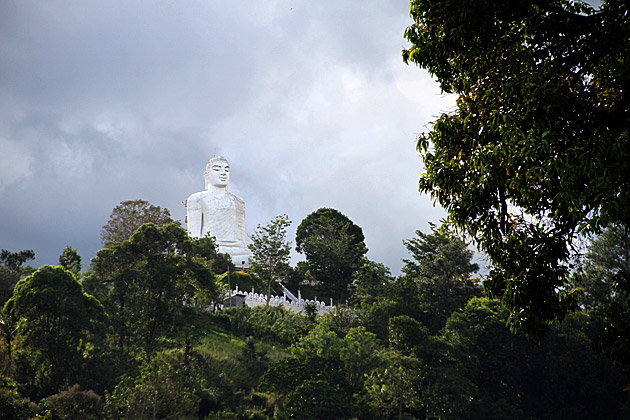 The giant white Buddha which sits atop Bahirawakanda hill is visible from all over Kandy, and a visit, whether by tuk-tuk or foot, is worth the effort for an unbeatable view. From atop Bahirawakanda, the city and its lake are laid out beautifully before you, and you'll feel secure underneath the big Buddha's benevolent, protecting presence. You might need the protection more than you realize. The spot on which you're standing has an evil past…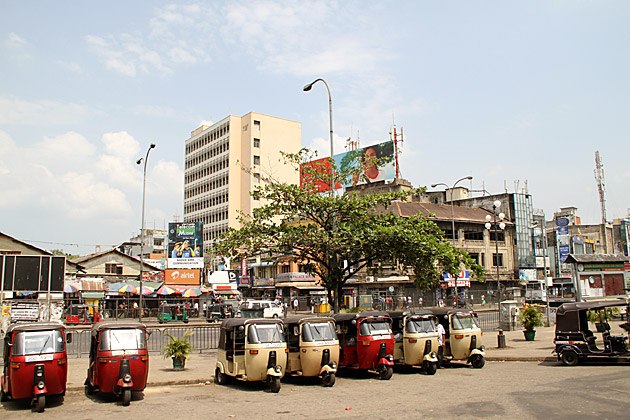 The practical, puttering tuk-tuk is one of the classic mainstays of Sri Lankan life. Clogging the streets of every city on the island, and found bumping along even the most remote mountain roads, the motorized rickshaw is an unavoidable, and incredibly fun, method of transportation.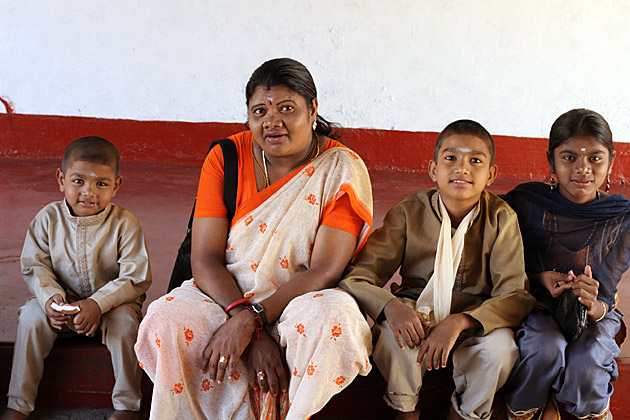 With its fluid, circular characters, written Sinhala (or Sinhalese) must be one of the world's most lovely scripts. A page full of it almost looks like absent-minded doodling, with its loops, spirals and squiggles. I've been fascinated by it since we arrived, and bought a book called Let's Learn Sinhala, Volume 1. Five days later, I can confidently write important words like head, crooked, bones, eye and bait. That's a good start towards a strange, sinister sentence.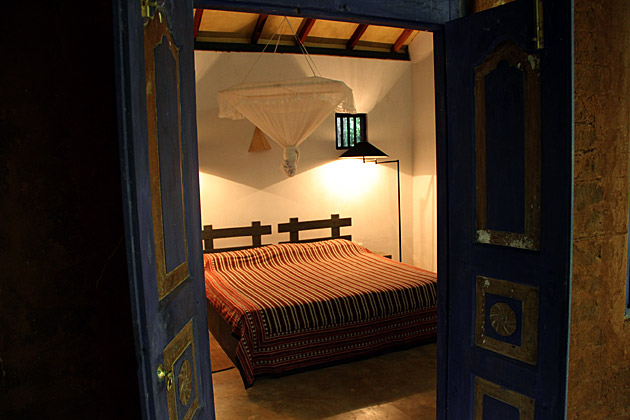 For our three-day road trip that would bring us to Ritigala, Sigiriya and Dambulla, we needed a lot of energy. Luckily, we couldn't have chosen a more restful place to spend our down hours: The Back of Beyond Eco Lodge in Sigiriya.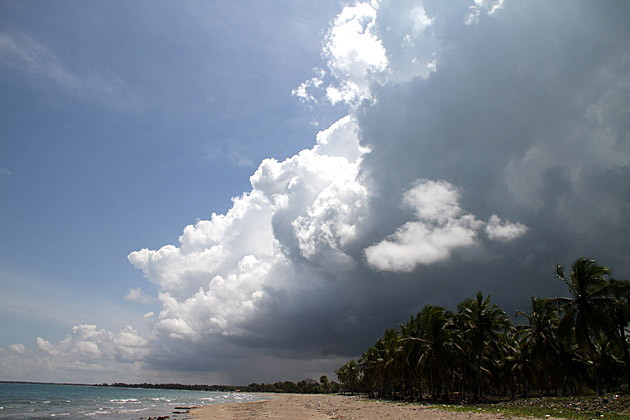 The twenty-kilometer ride took over an hour to complete, and we were dropped off in a dusty town with one store and three people. Now, just an easy mile-long hike separated us from the crystal blue water and white sand of Casuarina Beach. On arriving, we were overjoyed — exactly as we had hoped for! A gorgeous stretch of sand extending for kilometers along the northern coast of the island, bordered by the shrubby Casuarina trees which lend the beach its name. We decided to escape local bathers, and walk towards the lighthouse on the northwestern tip of the island before sitting down: a plan that would be our undoing.