Little Adam's Peak at Ella
A hike up the conical Adam's Peak is one of the top things to do in Sri Lanka. Legions of people complete the hike daily, both pilgrims and travelers. Jürgen and I are always primed for an adventure… as long as it's convenient. After learning that you must embark for the the summit at 2am, we immediately, instantly scratched Adam's Peak from our list. Call us lame if you want, I won't protest. But no way. Besides, we had just read about another hike called Little Adam's Peak, near Ella. "Close enough!"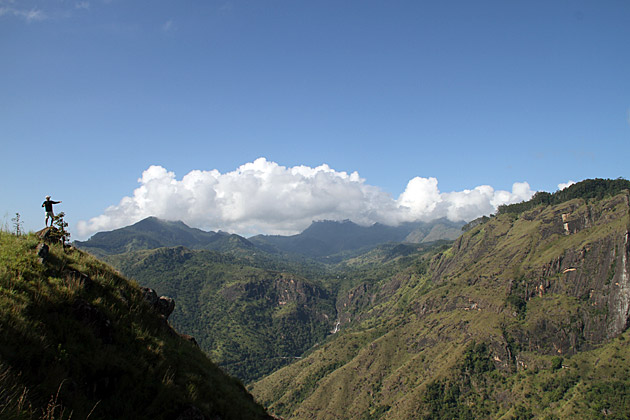 For our ascent up Little Adam's Peak, we left at 8am. It was a blissfully easy hike — simple directions led outside of Ella, and up through the Newbourg Tea Plantation to a dirt track with signs clearly pointing the way. The path was only slightly uphill, almost as if designed to be as effortless as possible. The other hikers we passed, on their way back down, all had big smiles on their faces. Light exercise in gorgeous nature: it'd be hard to imagine a better way to begin the day.
Little Adam's Peak lays on the eastern edge of the Ella Gap, straight across from the (much higher) summit at Ella Rock, which we had climbed two mornings prior. The views are similar, but from Little Adam's Peak you can see the Ruwana Falls, which border the highway headed south.
Location on our Sri Lanka Map
–Update! All of our published travel books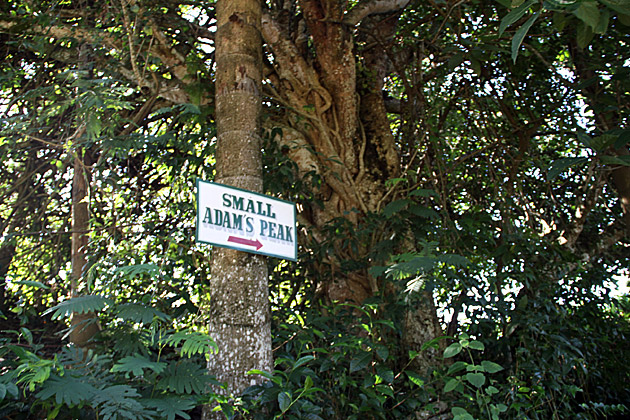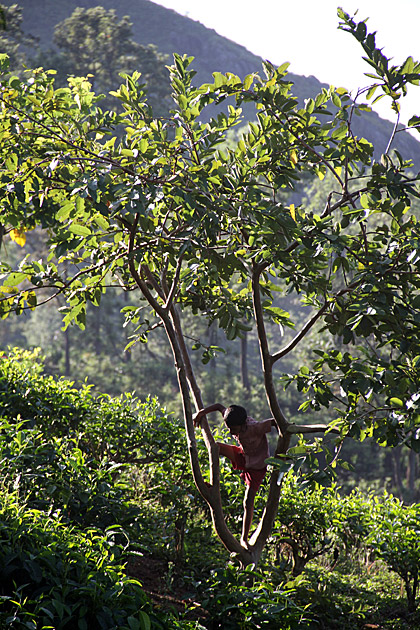 Jürgen shows off his climbing skills.