For 91 days
we lived on the island of Sri Lanka, and had some unforgettable adventures and experiences. We got up close with the wildlife, learned about the country's volatile history, met the curious locals, visited ancient Buddhist ruins, and tried to explore every corner of this amazing country. Whether you're planning your own trip to Sri Lanka, or just interested in seeing what makes it such a special place, we hope you enjoy our anecdotes and photographs. Start
at the beginning
of our journey, visit our
comprehensive index
to find something specific, or choose one of the articles selected at random, below:
We've gathered together all of the articles and over 250 photographs from our three-month adventure in Sri Lanka into an E-Book for your Kindle or E-Reader. Carry all of our Sri Lankan experiences along with you in this portable format. The book includes a comprehensive index, which makes navigation a cinch, and features all our anecdotes, advice and the best full-color images from our months in Sri Lanka. We had an unforgettable time in this beautiful and occasionally frustrating island nation, and hope our experiences can help enrich your own visit there.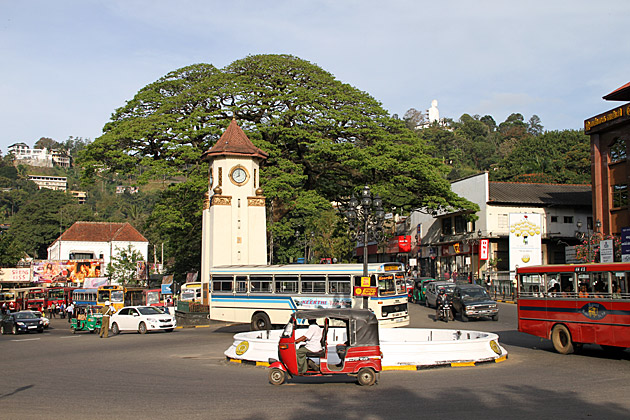 Though our initial stop in Sri Lanka was Colombo, we only spent a few days there, saving the first extended stay of our 91-day itinerary for Kandy. Strategically situated high in the hill country, almost exactly in the middle of the island, Kandy was the last bastion of Sri Lankan independence during the colonial period. Today, the smallish city of just over a hundred thousand pulses with life and a heavy tourist presence, for which it can thank its unique culture, history and unbelievable natural beauty.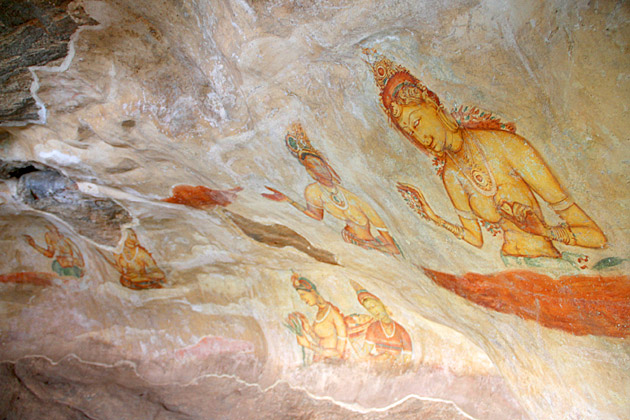 Sri Lanka's most iconic paintings are the Sigiriya Damsels, found halfway up the Lion Rock. When they were originally painted in the 5th century, around 500 naked ladies adorned the wall in a massive mural which spanned 450 feet in length and 130 in height. Only twenty-one damsels have survived into the modern day, though the passage of over 1500 years makes the survival of anything a minor miracle.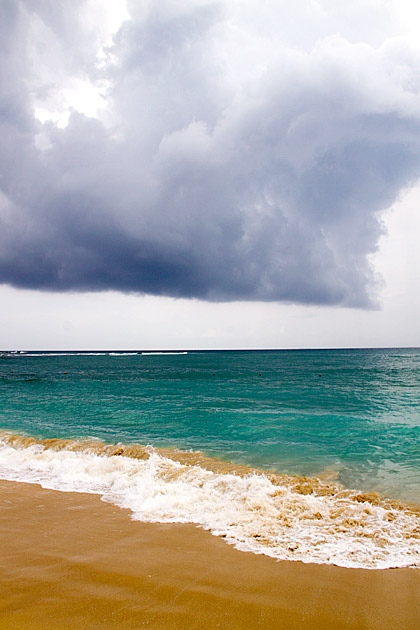 On our way to the beach village of Unawatuna, just a few kilometers up the coast from Galle, we saw a sign that read "Unawatuna: Tourist Paradise!" Which just goes to prove what we've been saying all along — Sri Lankans have a hilarious and darkly ironic sense of humor! Unawatuna, paradise for tourists. Ha! That's a good one.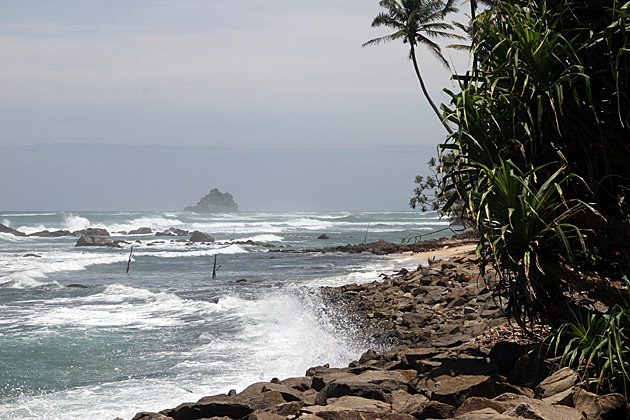 An unbroken string of tiny towns and hotels stretches out to the east of Galle. The busy road which hugs the coastline passes through Unawatuna, Dalawela, Thalpe, Habaraduwa, Midigama, one right after the other; each offering tourists an insane number of places to stay and things to do.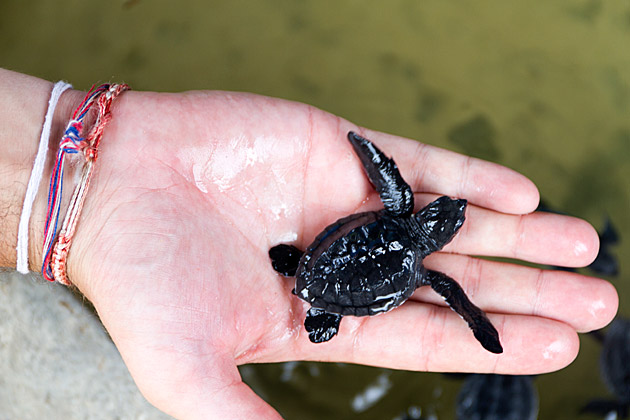 Sri Lanka is one of the world's most important breeding spots for the endangered sea turtle, but heavy development of the coast has contributed greatly to their ever-declining number. To combat that trend, a number of hatcheries have opened along the southern coast. We visited one in Habaraduwa.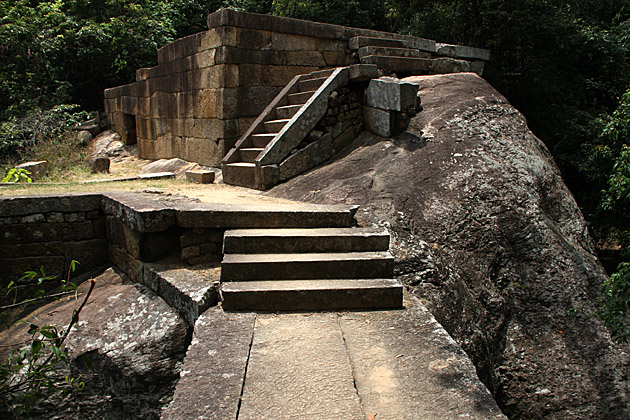 The enigmatic remains of the Ritigala Monastery are tucked away on a mountain in the middle of a strict nature reserve. Difficult to reach and largely skipped by tourists, the archaeological site is the kind of place in which it's easy to imagine Indiana Jones hunting for a fabled, lost treasure.