For 91 days
we lived on the island of Sri Lanka, and had some unforgettable adventures and experiences. We got up close with the wildlife, learned about the country's volatile history, met the curious locals, visited ancient Buddhist ruins, and tried to explore every corner of this amazing country. Whether you're planning your own trip to Sri Lanka, or just interested in seeing what makes it such a special place, we hope you enjoy our anecdotes and photographs. Start
at the beginning
of our journey, visit our
comprehensive index
to find something specific, or choose one of the articles selected at random, below:
We've gathered together all of the articles and over 250 photographs from our three-month adventure in Sri Lanka into an E-Book for your Kindle or E-Reader. Carry all of our Sri Lankan experiences along with you in this portable format. The book includes a comprehensive index, which makes navigation a cinch, and features all our anecdotes, advice and the best full-color images from our months in Sri Lanka. We had an unforgettable time in this beautiful and occasionally frustrating island nation, and hope our experiences can help enrich your own visit there.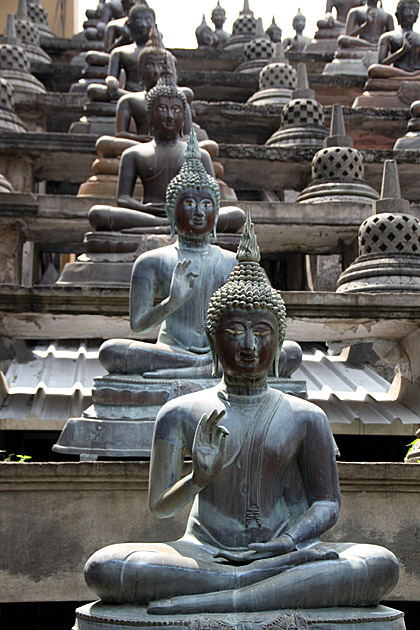 Immediately after visiting the quiet water temple of Seema Malaka, we decided to check out Gangaramaya. Built in the 1800s, this is the most important place of Buddhist learning and worship in Colombo. The sprawling complex is a bewildering assault on the senses. Packed with worshipers, tourists, clouds of incense, chanting, elephants (alive and stuffed), and a collection of everything even the slightest bit related to Buddhism, there is enough here to occupy a huge chunk of time.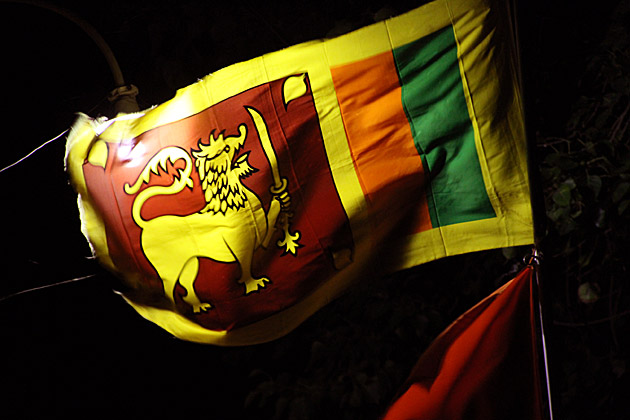 Confusing slang, seat-snatching monks, bizarre Spanish phrases, indecipherable head bobbles… all just part of learning to live with a new culture! These are some of our favorite quirks and misunderstandings from three months in Sri Lanka.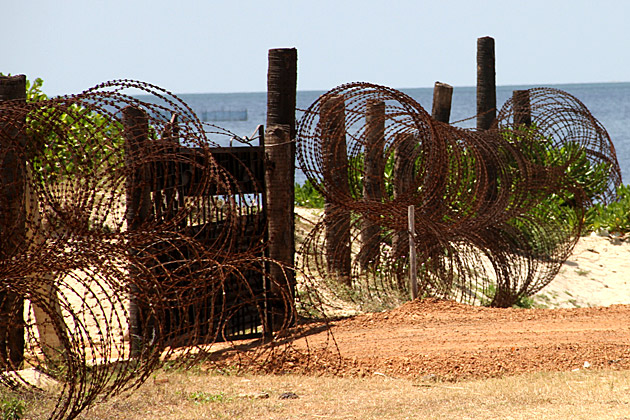 Between 1983 and 2009, a brutal civil war threatened to tear Sri Lanka apart at the seams. Waged primarily between the island's Sinhalese majority government and the Liberation Tigers of Tamil Eelam (LTTE), the conflict claimed over 100,000 lives. The war only came to an end when the army killed the LTTE's charismatic leader Velupillai Prabhakaran, after a bloody campaign in the north.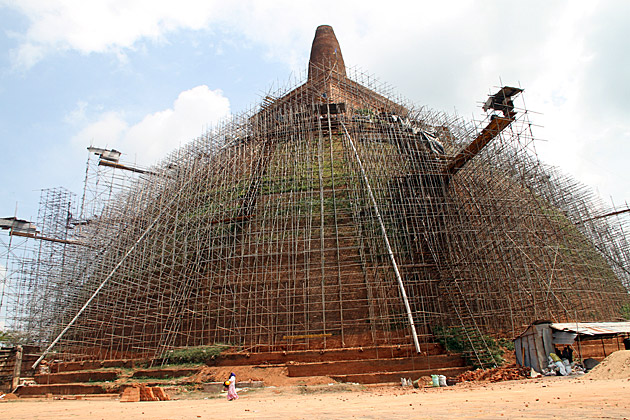 Of the three monasteries which define the Sacred City of Anuradhapura, our favorite was the Abhayagiri, towards the north. We spent hours roaming the sacred grounds, talking to the people who worship there, and getting lost among remnants of the distant past.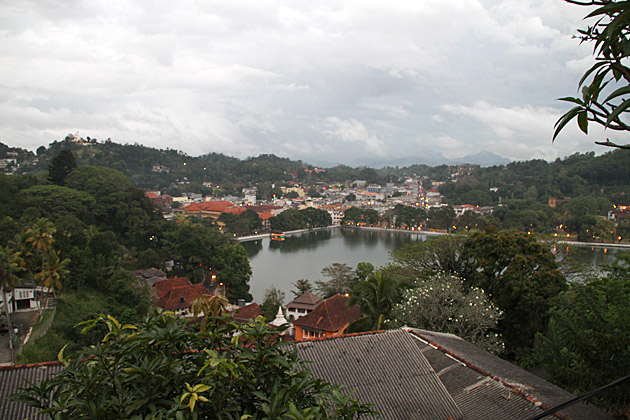 Our first month in Sri Lanka is already done?! It seems just yesterday that we were taking our first tuk tuk ride through Colombo's busy streets. But when I think about all the things we've seen and done, it's amazing that we've only been here a month. Sri Lanka is the kind of place where amazing experiences come fast and furious. Here are our impressions of life in Sri Lanka, after one month.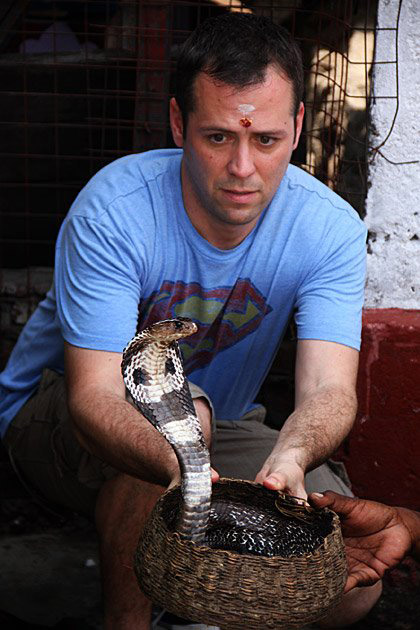 An unavoidable prelude to any journey is convincing my mother that the destination is safe and that I won't suffer an agonizing death in a foreign land, far from those who love me. In this respect, Sri Lanka presented more of a challenge than usual.