For 91 days
we lived on the island of Sri Lanka, and had some unforgettable adventures and experiences. We got up close with the wildlife, learned about the country's volatile history, met the curious locals, visited ancient Buddhist ruins, and tried to explore every corner of this amazing country. Whether you're planning your own trip to Sri Lanka, or just interested in seeing what makes it such a special place, we hope you enjoy our anecdotes and photographs. Start
at the beginning
of our journey, visit our
comprehensive index
to find something specific, or choose one of the articles selected at random, below:
mike_frontpage(); ?>
We've gathered together all of the articles and over 250 photographs from our three-month adventure in Sri Lanka into an E-Book for your Kindle or E-Reader. Carry all of our Sri Lankan experiences along with you in this portable format. The book includes a comprehensive index, which makes navigation a cinch, and features all our anecdotes, advice and the best full-color images from our months in Sri Lanka. We had an unforgettable time in this beautiful and occasionally frustrating island nation, and hope our experiences can help enrich your own visit there.
The small, densely-forested Udawattakele Sanctuary is home to a huge variety of plants and animals, and offers a number of long, secluded paths for exploration. During the morning we spent there, we felt completely alone, almost frighteningly so. Amazing, considering the fact that Uduwattakele is basically in the middle of Kandy.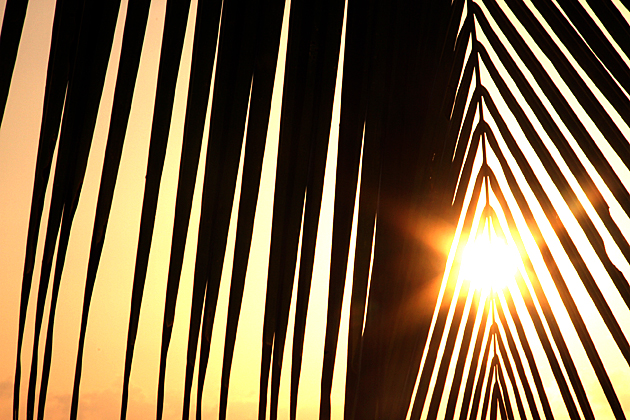 The large, windswept island of Delft sits twenty miles off the mainland; about as far away from a city as you can get in densely-packed Sri Lanka. After an 80-minute bus ride to Kurikadduwan, we took a ferry to the island, and almost immediately upon disembarking from the ship, Jürgen realized with a cry that his camera battery was out of juice. I instinctively started backing away from him. A Jürgen who can't take pictures at a wild, remote island is a dangerous, unpredictable Jürgen.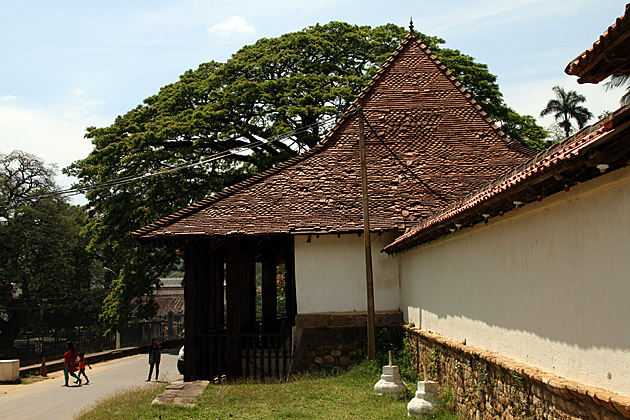 According to popular belief, Kandy is protected by four gods, each with its own temple in the city center. These devales are special temples dedicated to a specific god, besides Buddha. Vishnu, Kataragama, Pattini and Natha. On one busy afternoon, we visited all of them. Yeah, we got that temple fever.
In some places, you have to work hard, catch a lucky break or be extra creative to get great pictures. And then there's Ella. I didn't even have to move from our porch. Or look at what I was taking pictures of. Or hold the camera. That would have required putting my drink down! Nope, from our incredible veranda overlooking Ella Gap, I was able to place the camera on a table and once in while press the shutter button. Violà instant magic! Chameleons, sudden storms, atmospheric moon rises, amazing nature. This is a kind of photography I could get used to.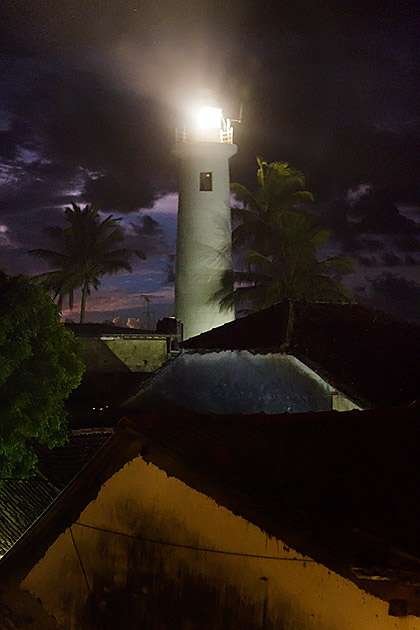 After two and a half whirlwind months touring Sri Lanka, we pulled into Galle with exhausted bodies and tired minds. This would be the last extended stop of our 91 days in the country.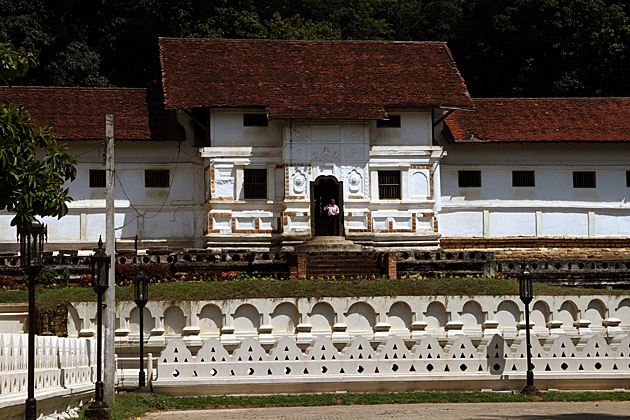 Just behind the Temple of the Tooth are a couple museums which might be worth a visit, depending on the degree to which looking at piles of old stuff turns your crank. The Archaeological Museum, hosted in the former King's Palace, and the adjacent National Museum are stuffed to the gills with artifacts and treasures from days long gone by.