For 91 days
we lived on the island of Sri Lanka, and had some unforgettable adventures and experiences. We got up close with the wildlife, learned about the country's volatile history, met the curious locals, visited ancient Buddhist ruins, and tried to explore every corner of this amazing country. Whether you're planning your own trip to Sri Lanka, or just interested in seeing what makes it such a special place, we hope you enjoy our anecdotes and photographs. Start
at the beginning
of our journey, visit our
comprehensive index
to find something specific, or choose one of the articles selected at random, below:
mike_frontpage(); ?>
We've gathered together all of the articles and over 250 photographs from our three-month adventure in Sri Lanka into an E-Book for your Kindle or E-Reader. Carry all of our Sri Lankan experiences along with you in this portable format. The book includes a comprehensive index, which makes navigation a cinch, and features all our anecdotes, advice and the best full-color images from our months in Sri Lanka. We had an unforgettable time in this beautiful and occasionally frustrating island nation, and hope our experiences can help enrich your own visit there.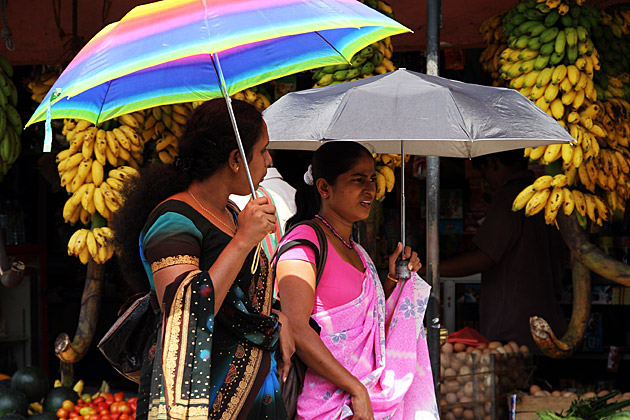 Sri Lanka, the pendant-shaped jewel hanging off the earlobe of India, has had a number of names throughout its long history. Under British rule, the island was known as Ceylon. Arabs called it Serendib, the origin of the word serendipity, which hints at its beauty. And for a span of three months, Jürgen and I would be referring to it as "home".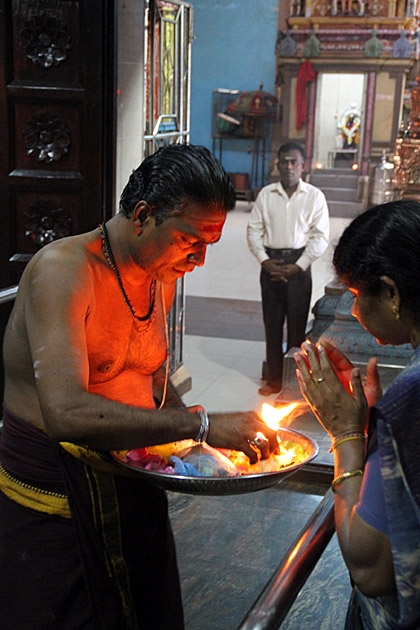 Found on Slave Island, Sri Subramaniya Kovil is one of Colombo's most impressive Hindu temples. We were welcomed inside on a balmy February morning, and had a great time watching the ceremonies. When we left, it was with colorful dots on our foreheads and a beginner's appreciation of Hindu.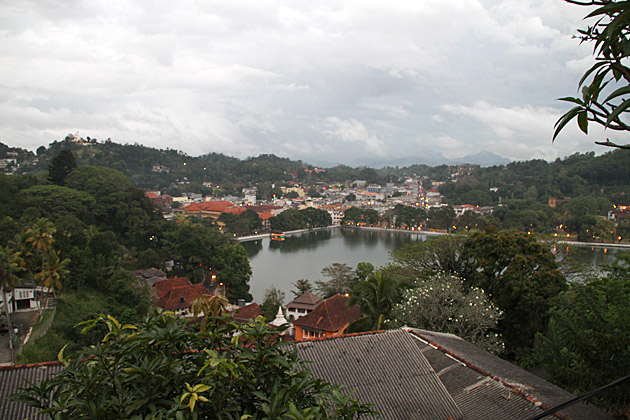 Our first month in Sri Lanka is already done?! It seems just yesterday that we were taking our first tuk tuk ride through Colombo's busy streets. But when I think about all the things we've seen and done, it's amazing that we've only been here a month. Sri Lanka is the kind of place where amazing experiences come fast and furious. Here are our impressions of life in Sri Lanka, after one month.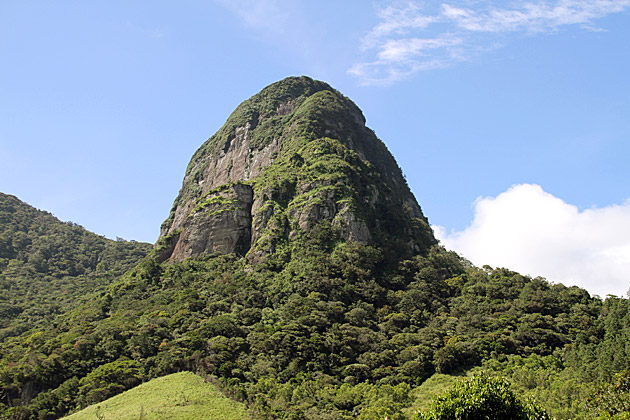 About twenty kilometers east of Kandy lies the Knuckles Mountain Range, pronounced by locals as "nuck-less". This is one of the most infrequently visited corners of Sri Lanka's hill country, which is surprising, given its beautiful expanses of untouched forest, easy accessibility from Kandy, and softly curved mountaintops which indeed resemble knuckles. By all rights, this park should be one of the region's touristic highlights.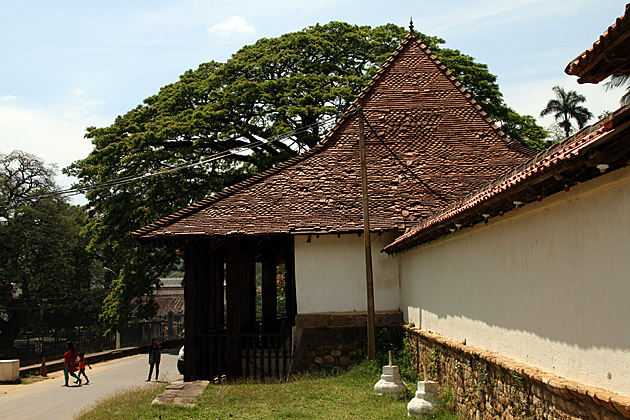 According to popular belief, Kandy is protected by four gods, each with its own temple in the city center. These devales are special temples dedicated to a specific god, besides Buddha. Vishnu, Kataragama, Pattini and Natha. On one busy afternoon, we visited all of them. Yeah, we got that temple fever.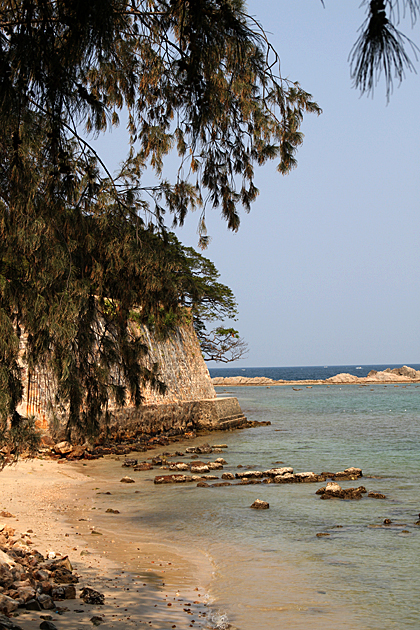 A mighty promontory jutting out into the Indian Ocean, Swami Rock divides Trincomalee's Back Bay from the Dutch Bay. It's an impressive natural landmark and has always played an important role in the city's affairs. Before the arrival of the Europeans, Swami Rock was home to the world-famous Temple of the Thousand Pillars. Currently, it's occupied by the massive Fort Frederick.