For 91 days
we lived on the island of Sri Lanka, and had some unforgettable adventures and experiences. We got up close with the wildlife, learned about the country's volatile history, met the curious locals, visited ancient Buddhist ruins, and tried to explore every corner of this amazing country. Whether you're planning your own trip to Sri Lanka, or just interested in seeing what makes it such a special place, we hope you enjoy our anecdotes and photographs. Start
at the beginning
of our journey, visit our
comprehensive index
to find something specific, or choose one of the articles selected at random, below:
mike_frontpage(); ?>
We've gathered together all of the articles and over 250 photographs from our three-month adventure in Sri Lanka into an E-Book for your Kindle or E-Reader. Carry all of our Sri Lankan experiences along with you in this portable format. The book includes a comprehensive index, which makes navigation a cinch, and features all our anecdotes, advice and the best full-color images from our months in Sri Lanka. We had an unforgettable time in this beautiful and occasionally frustrating island nation, and hope our experiences can help enrich your own visit there.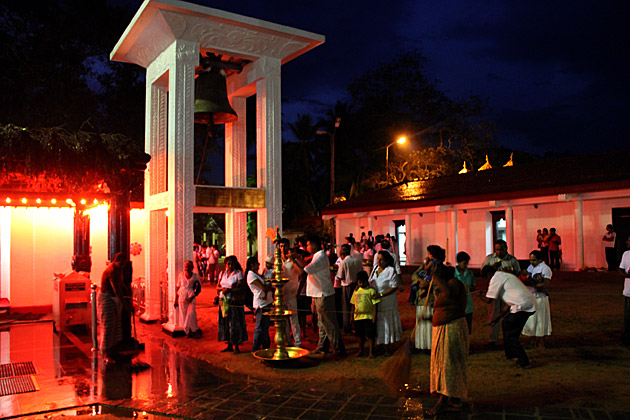 A major center of Sri Lankan pilgrimage for Hindus, Muslims and Buddhists, Kataragama is a normally sleepy village which completely transforms every evening when a riotous spectacle of color, fire, music and worship gets underway.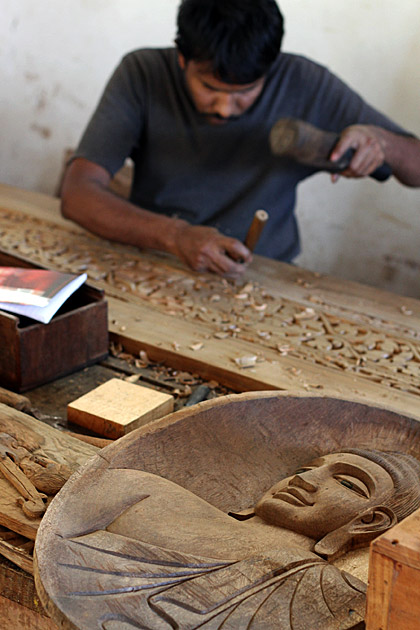 During our weeks in Kandy, we passed by the Rajanima Craft shop a number of times and finally decided to visit on our second-to-last day in the city. One of the guys working there was happy to take some time out, show us around the shop and explain a little about the craft.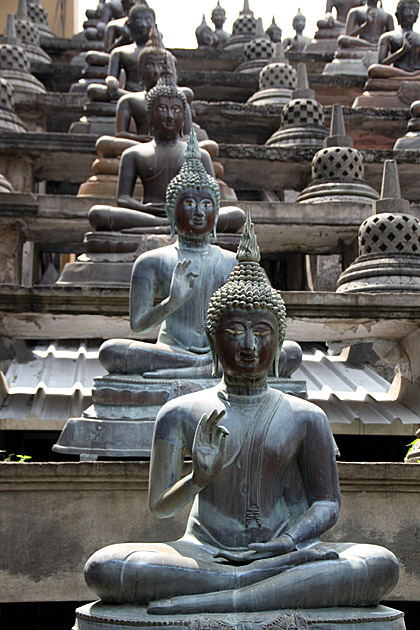 Immediately after visiting the quiet water temple of Seema Malaka, we decided to check out Gangaramaya. Built in the 1800s, this is the most important place of Buddhist learning and worship in Colombo. The sprawling complex is a bewildering assault on the senses. Packed with worshipers, tourists, clouds of incense, chanting, elephants (alive and stuffed), and a collection of everything even the slightest bit related to Buddhism, there is enough here to occupy a huge chunk of time.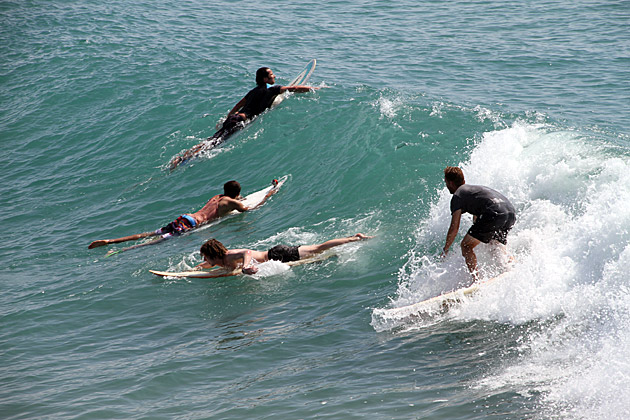 A laid-back village on the eastern coast of Sri Lanka, Arugam Bay is one of the best places in the world for surfing, and has been a favorite of the long-term community for decades. Thanks to the steady presence of chilled-out expats, the town has a cool, low-key vibe which we've not seen anywhere else on the island. Great restaurants serving a variety of cuisine, comfy beach-side lodging, hip lounges, a happy mix of foreigners and locals... and of course, incredible waves.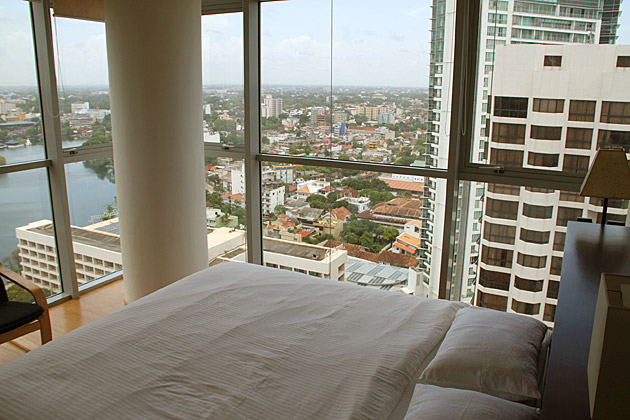 With a magnificent setting in the 22nd floor of the Emperor Building, itself part of the five-star Cinnamon Grand's complex, the luxury condo offered by Colombo Short Stay was an incredible place to spend our last night in Sri Lanka. Out on the balcony, with a bottle of red wine and a view that stretches over the Indian Ocean and most of the city, we couldn't have found a better spot to wrap up our journey.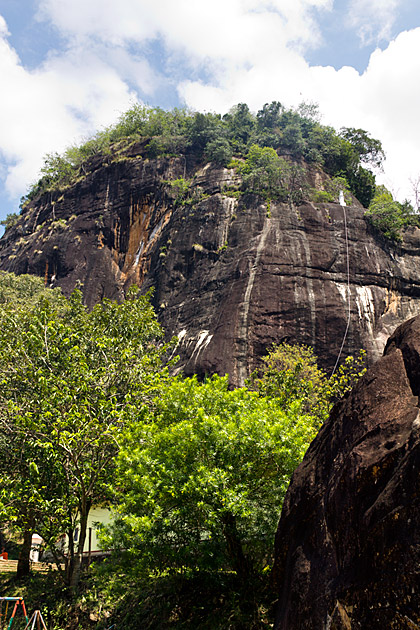 Twenty kilometers north of Tangalla lies the large rock of Mulkirigala, reminiscent in shape to Sigiriya. The rock houses an impressive series of cave temples dating from the third century, similar to those of Dambulla. A mix between Sri Lanka's two most famous sites, Mulkirigala sounded like a winner.