For 91 days
we lived on the island of Sri Lanka, and had some unforgettable adventures and experiences. We got up close with the wildlife, learned about the country's volatile history, met the curious locals, visited ancient Buddhist ruins, and tried to explore every corner of this amazing country. Whether you're planning your own trip to Sri Lanka, or just interested in seeing what makes it such a special place, we hope you enjoy our anecdotes and photographs. Start
at the beginning
of our journey, visit our
comprehensive index
to find something specific, or choose one of the articles selected at random, below:
We've gathered together all of the articles and over 250 photographs from our three-month adventure in Sri Lanka into an E-Book for your Kindle or E-Reader. Carry all of our Sri Lankan experiences along with you in this portable format. The book includes a comprehensive index, which makes navigation a cinch, and features all our anecdotes, advice and the best full-color images from our months in Sri Lanka. We had an unforgettable time in this beautiful and occasionally frustrating island nation, and hope our experiences can help enrich your own visit there.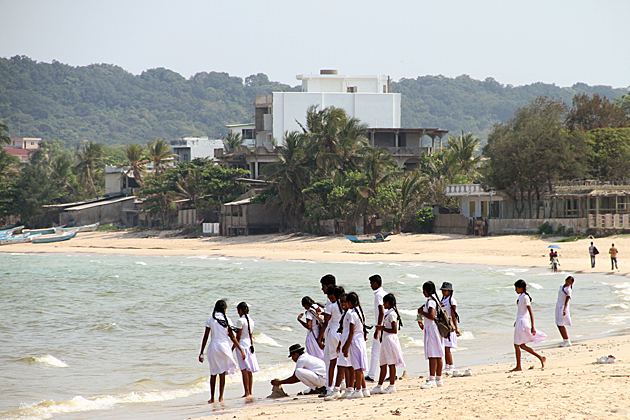 After our time in Jaffna, we headed southeast to the capital of Sri Lanka's Eastern Province: Trincomalee. We'd spend six nights in Trinco (as it's almost always referred to), enjoying its beautiful beaches and fascinating city life.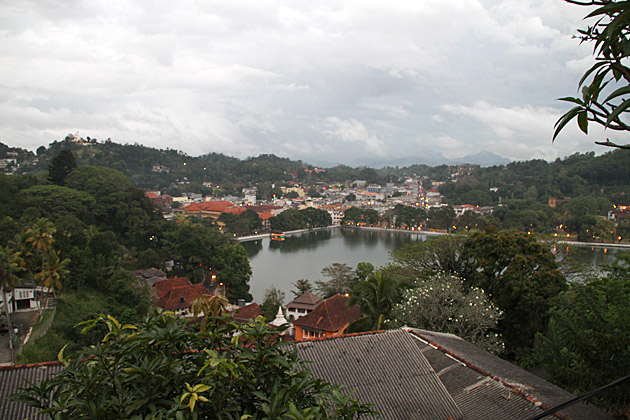 Our first month in Sri Lanka is already done?! It seems just yesterday that we were taking our first tuk tuk ride through Colombo's busy streets. But when I think about all the things we've seen and done, it's amazing that we've only been here a month. Sri Lanka is the kind of place where amazing experiences come fast and furious. Here are our impressions of life in Sri Lanka, after one month.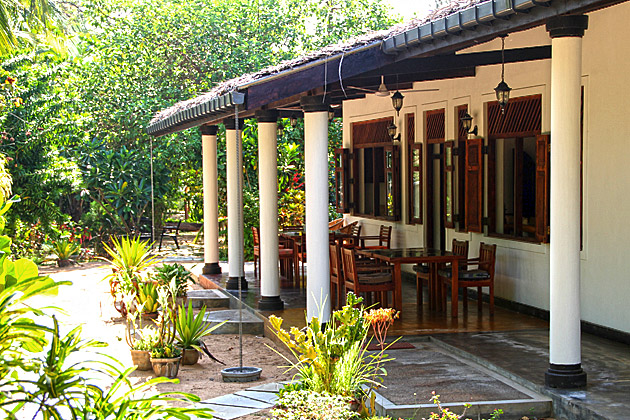 The bulk of our stay in Arugam Bay was spent in the comfortable confines of The Danish Villa. Tucked back far off the town's main road, this small hotel has just five rooms, all with attached bathrooms and most with air conditioning.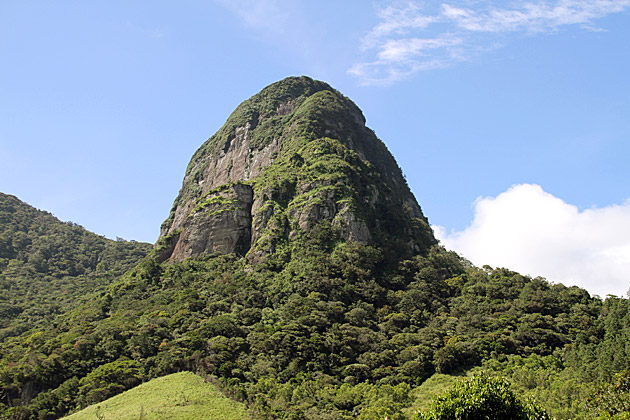 About twenty kilometers east of Kandy lies the Knuckles Mountain Range, pronounced by locals as "nuck-less". This is one of the most infrequently visited corners of Sri Lanka's hill country, which is surprising, given its beautiful expanses of untouched forest, easy accessibility from Kandy, and softly curved mountaintops which indeed resemble knuckles. By all rights, this park should be one of the region's touristic highlights.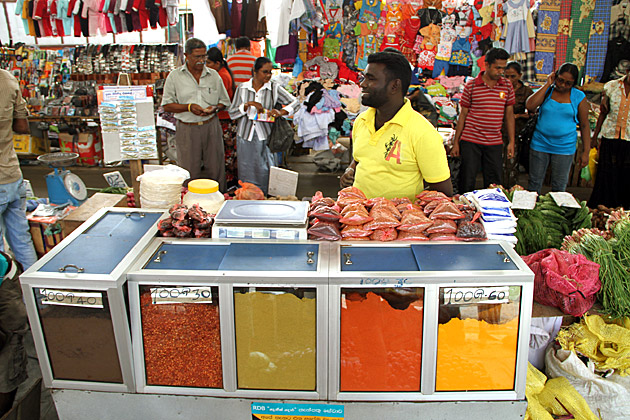 Walking around Colombo's Pettah neighborhood, you could be forgiven for thinking you'd landed in Tehran or Cairo. A bazaar with definite Middle Eastern flair, the Pettah is where Sri Lanka's multi-culturalism is at its most pronounced. The district has long been inhabited by Muslims, but a strong population of Sinhalese and Tamils contribute to an intoxicating mix of ethnicities in Colombo's most colorful area.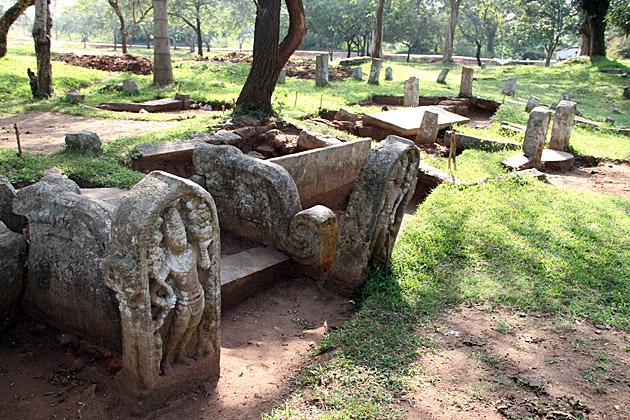 The only thing more abundant in Anuradhapura's Sacred City than monkeys, is ruins. Pools, prayer halls, refectories, temples, residences; ruins great and small, in varying states of decay. These vestiges of the past serve as silent testaments to the former glory of Anuradhapura.