For 91 days
we lived on the island of Sri Lanka, and had some unforgettable adventures and experiences. We got up close with the wildlife, learned about the country's volatile history, met the curious locals, visited ancient Buddhist ruins, and tried to explore every corner of this amazing country. Whether you're planning your own trip to Sri Lanka, or just interested in seeing what makes it such a special place, we hope you enjoy our anecdotes and photographs. Start
at the beginning
of our journey, visit our
comprehensive index
to find something specific, or choose one of the articles selected at random, below:
We've gathered together all of the articles and over 250 photographs from our three-month adventure in Sri Lanka into an E-Book for your Kindle or E-Reader. Carry all of our Sri Lankan experiences along with you in this portable format. The book includes a comprehensive index, which makes navigation a cinch, and features all our anecdotes, advice and the best full-color images from our months in Sri Lanka. We had an unforgettable time in this beautiful and occasionally frustrating island nation, and hope our experiences can help enrich your own visit there.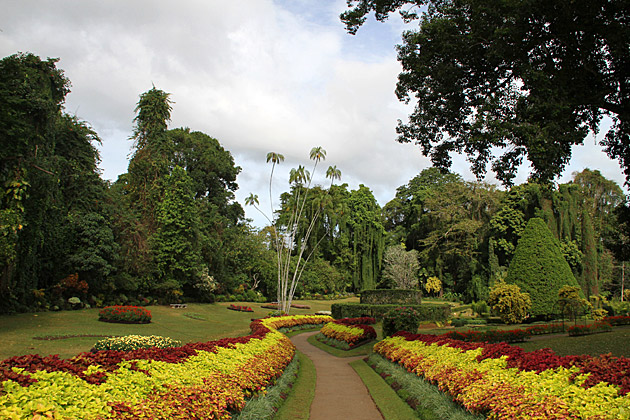 I was a little agitated by the $10 entry fee for the Peradeniya Botanic Gardens, but it didn't take me long after entering to realize that it was money well-spent. Peradeniya's are the most fantastic botanic gardens I've ever seen. Trees the size of sky-scrapers, flower bushes exploding in incredible color, giant palm trees that bloom just once in 45 years, and cannon ball trees with heavy round fruits were just some of the highlights. I've never been so bowled over by botany.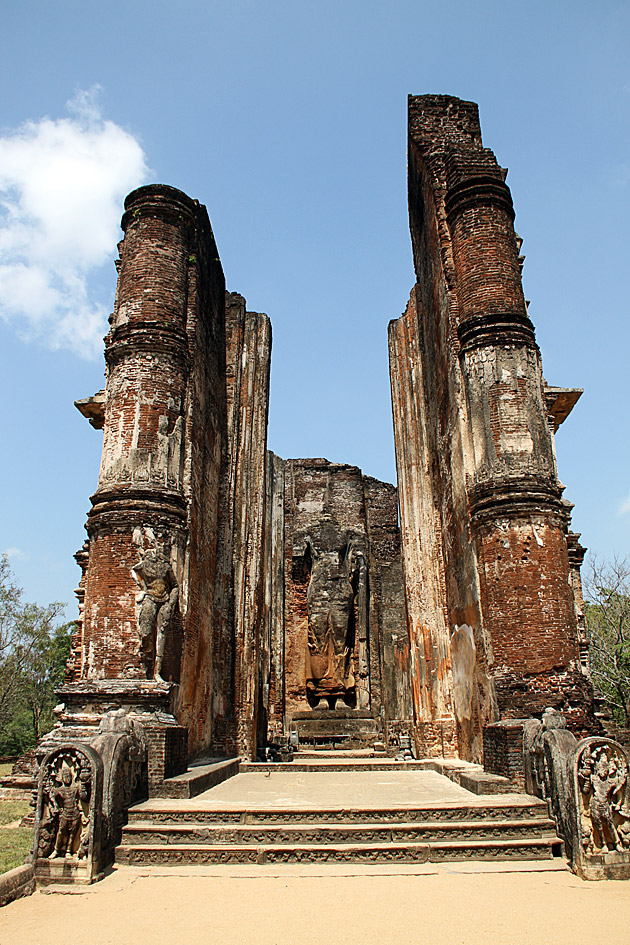 You'll want to get an early start when you visit the ancient city of Polonnaruwa, for a few reasons. Mornings are cooler. The later the day gets, the more tourists arrive. And the archaeological site is so large that, even with a bike, you'll need an entire day to see everything. But the chief reason is that you've just paid $25 to enter. And damned if you're not going to get every single rupee's worth.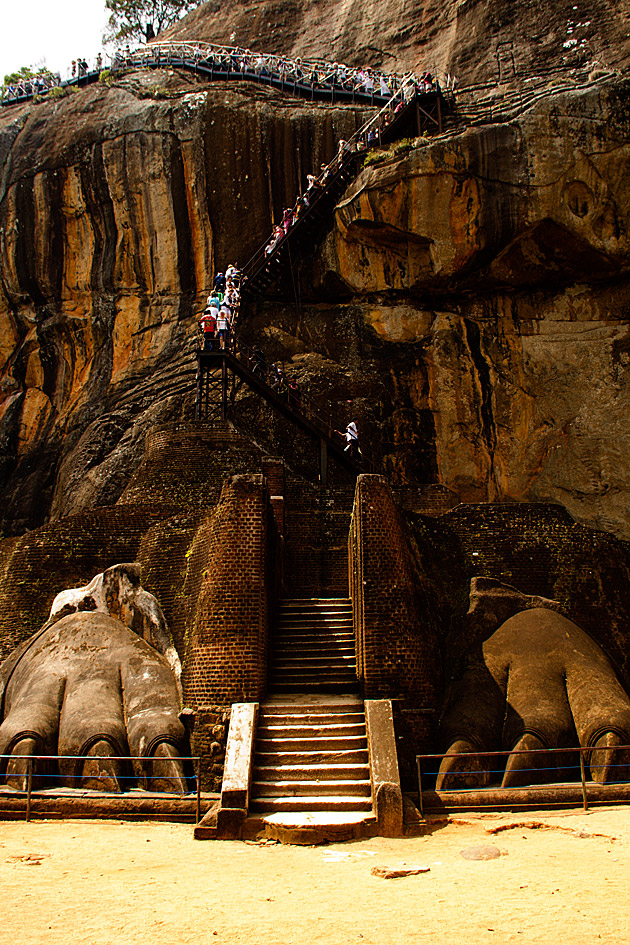 Nature's awesome beauty and the ingenuity of mankind come together majestically at Sigiriya Rock. A massive 320-meter granite stone set incomprehensibly in the jungle, the "Lion Rock" was attracting admiration long before King Kassapa built his castle on top of it, and continues dropping jaws today.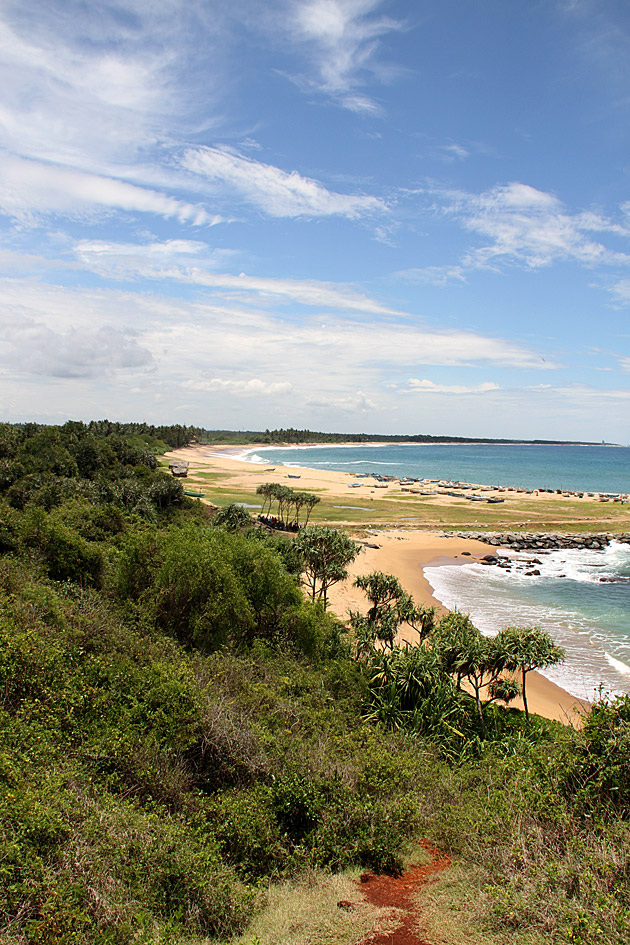 East of Tangalla, a barren landscape sits in the middle of an otherwise heavily forested area. Dark red soil and an utter lack of trees are the hallmarks of Ussangoda, a region thought to have been hit by an ancient meteor. It's hard to imagine another explanation for this strange anomaly of nature.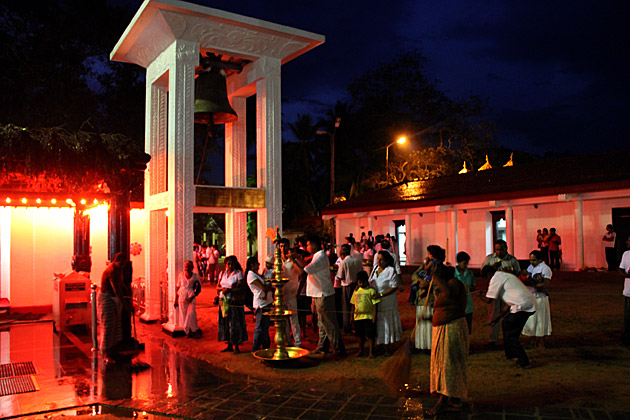 A major center of Sri Lankan pilgrimage for Hindus, Muslims and Buddhists, Kataragama is a normally sleepy village which completely transforms every evening when a riotous spectacle of color, fire, music and worship gets underway.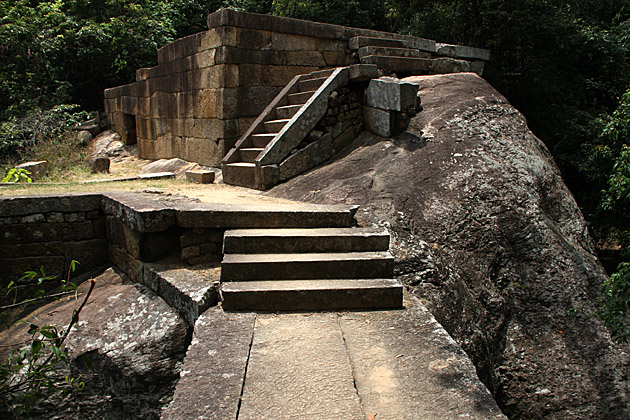 The enigmatic remains of the Ritigala Monastery are tucked away on a mountain in the middle of a strict nature reserve. Difficult to reach and largely skipped by tourists, the archaeological site is the kind of place in which it's easy to imagine Indiana Jones hunting for a fabled, lost treasure.