For 91 days
we lived on the island of Sri Lanka, and had some unforgettable adventures and experiences. We got up close with the wildlife, learned about the country's volatile history, met the curious locals, visited ancient Buddhist ruins, and tried to explore every corner of this amazing country. Whether you're planning your own trip to Sri Lanka, or just interested in seeing what makes it such a special place, we hope you enjoy our anecdotes and photographs. Start
at the beginning
of our journey, visit our
comprehensive index
to find something specific, or choose one of the articles selected at random, below:
mike_frontpage(); ?>
We've gathered together all of the articles and over 250 photographs from our three-month adventure in Sri Lanka into an E-Book for your Kindle or E-Reader. Carry all of our Sri Lankan experiences along with you in this portable format. The book includes a comprehensive index, which makes navigation a cinch, and features all our anecdotes, advice and the best full-color images from our months in Sri Lanka. We had an unforgettable time in this beautiful and occasionally frustrating island nation, and hope our experiences can help enrich your own visit there.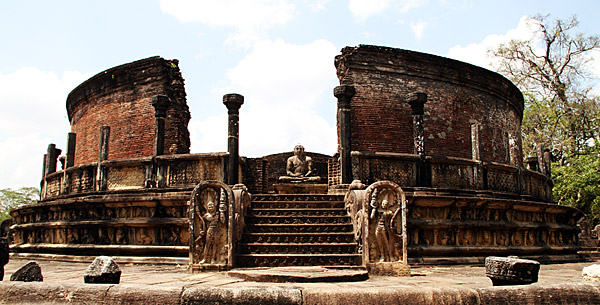 Exhausted from a morning spent exploring Polonnaruwa's massive archaeological site, we sat down for a much-needed break. I leafed through our guide book, and took a big gulp. We had already seen a lot, but weren't even midway through. And the ruins which remained threatened to be even more amazing.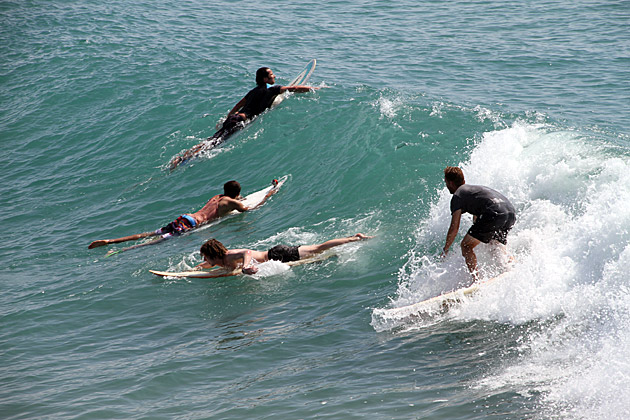 A laid-back village on the eastern coast of Sri Lanka, Arugam Bay is one of the best places in the world for surfing, and has been a favorite of the long-term community for decades. Thanks to the steady presence of chilled-out expats, the town has a cool, low-key vibe which we've not seen anywhere else on the island. Great restaurants serving a variety of cuisine, comfy beach-side lodging, hip lounges, a happy mix of foreigners and locals... and of course, incredible waves.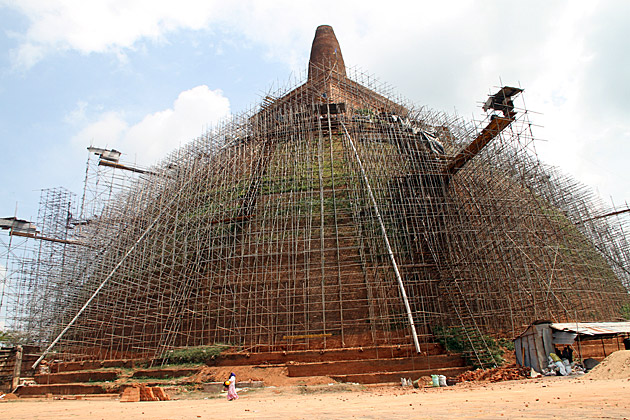 Of the three monasteries which define the Sacred City of Anuradhapura, our favorite was the Abhayagiri, towards the north. We spent hours roaming the sacred grounds, talking to the people who worship there, and getting lost among remnants of the distant past.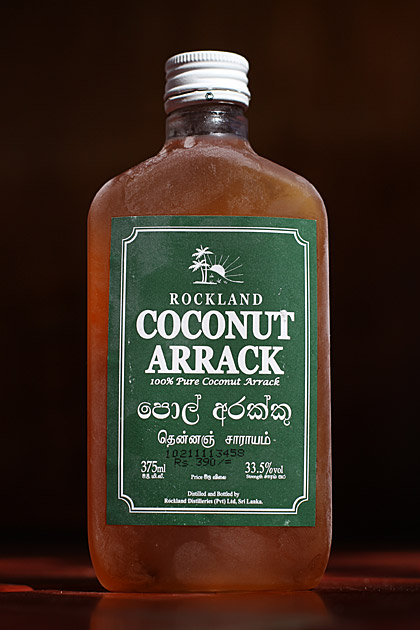 In Sri Lanka, liquor and even beer aren't normally sold in supermarkets. You have to find a "Wine Store", as they're generally called, and join a long queue of thirsty locals. During my first experience in this line of shame, at a dingy shed behind the grocery store in Kandy, I watched in amazement as the twenty-odd guys in front of me all ordered the exact same thing. Arrack.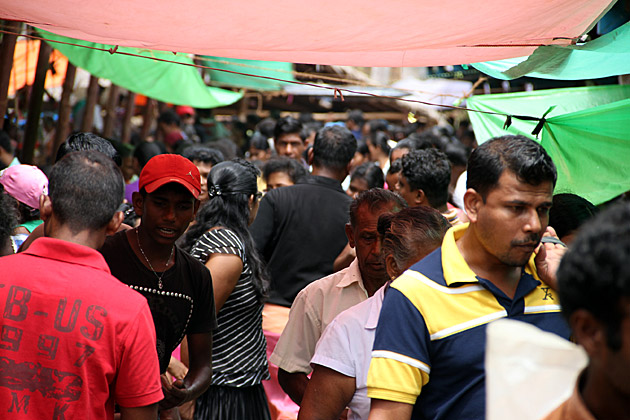 No, Dickwella and the Hoo-maniya Blowhole is not the perverted name of a new punk band, but the twin objects of our first day trip outside of Tangalla. The blowhole is a natural wonder formed by cliffs along the coast, and Dickwella is a frantic coastal town where activity can reach a level of absurdity.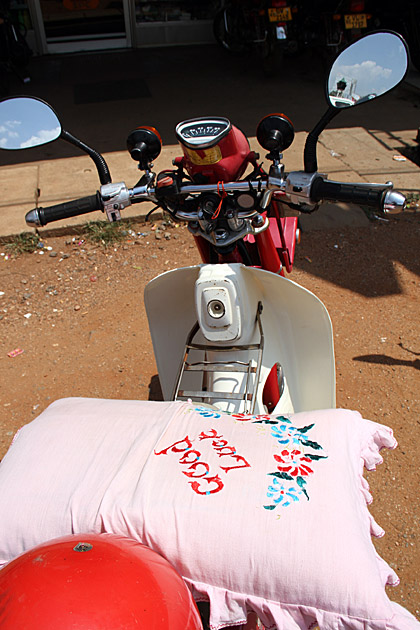 Good morning, class, and welcome to Advanced Sri Lankan Driving. I'll be your substitute instructor today, as Mr. Pinnaduwa was fatally injured in a brutal head-on crash last night. Let's get right to it, shall we?