For 91 days
we lived on the island of Sri Lanka, and had some unforgettable adventures and experiences. We got up close with the wildlife, learned about the country's volatile history, met the curious locals, visited ancient Buddhist ruins, and tried to explore every corner of this amazing country. Whether you're planning your own trip to Sri Lanka, or just interested in seeing what makes it such a special place, we hope you enjoy our anecdotes and photographs. Start
at the beginning
of our journey, visit our
comprehensive index
to find something specific, or choose one of the articles selected at random, below:
mike_frontpage(); ?>
We've gathered together all of the articles and over 250 photographs from our three-month adventure in Sri Lanka into an E-Book for your Kindle or E-Reader. Carry all of our Sri Lankan experiences along with you in this portable format. The book includes a comprehensive index, which makes navigation a cinch, and features all our anecdotes, advice and the best full-color images from our months in Sri Lanka. We had an unforgettable time in this beautiful and occasionally frustrating island nation, and hope our experiences can help enrich your own visit there.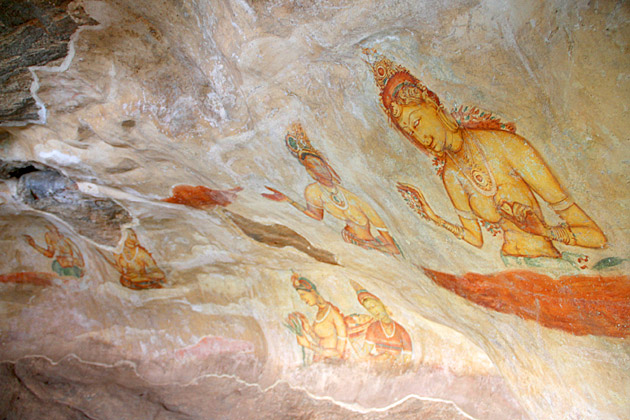 Sri Lanka's most iconic paintings are the Sigiriya Damsels, found halfway up the Lion Rock. When they were originally painted in the 5th century, around 500 naked ladies adorned the wall in a massive mural which spanned 450 feet in length and 130 in height. Only twenty-one damsels have survived into the modern day, though the passage of over 1500 years makes the survival of anything a minor miracle.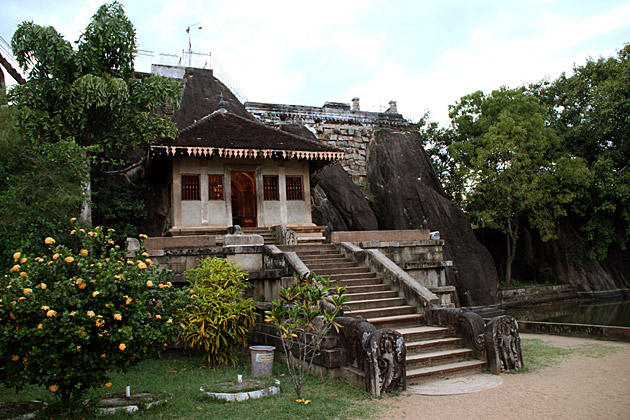 We had just arrived at the Isurumuniya Temple at the southern end of Anuradhapura's Sacred City, and were scoping out the grounds. The temple is set in a large rock near the Tissa Wewa lake, and just to the left of the main shrine was a small cave. "Hey, check this out!" I shouted to Jürgen, immediately regretting the volume of my voice. The cave was filled with thousands of bats who came swooping out above me. Jürgen might have been impressed, if he hadn't been busy with his own terror: a six-foot long serpent had slithered across his path. Welcome to Isurumuniya.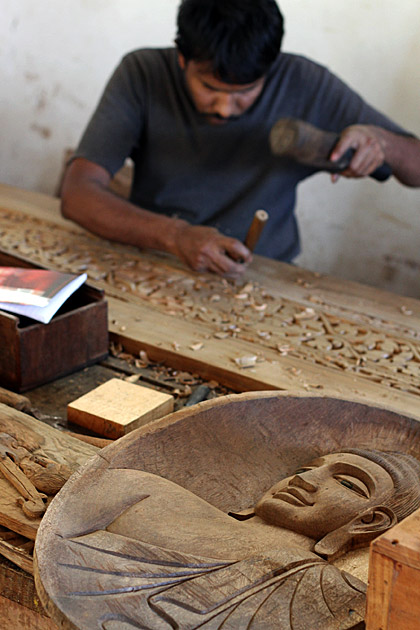 During our weeks in Kandy, we passed by the Rajanima Craft shop a number of times and finally decided to visit on our second-to-last day in the city. One of the guys working there was happy to take some time out, show us around the shop and explain a little about the craft.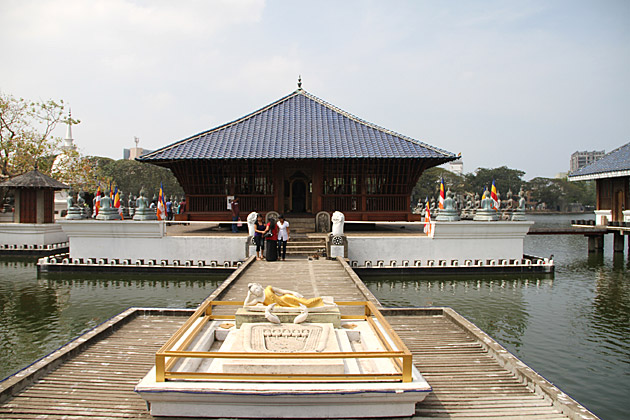 In the middle of Beira Lake, the sleek Buddhist Temple of Seema Malaka rises elegantly from the tepid water. In comparison to the garishly colorful Sri Subravanian Kovil, which we had just finished visiting, Seema Malaka is a marvel of restraint.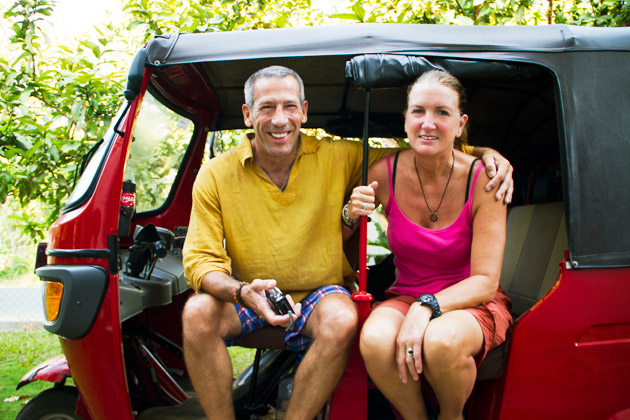 "Why didn't we think of that?!" "Our lives would be so much easier." "It would be so much fun." "Man, I'm so jealous!" These are among the sentences which found their way into our conversations, after we had met Marc and Carina at our guesthouse in Polonnaruwa. The Belgian couple earned our everlasting respect after revealing that they had rented a tuk-tuk for their three month journey around Sri Lanka.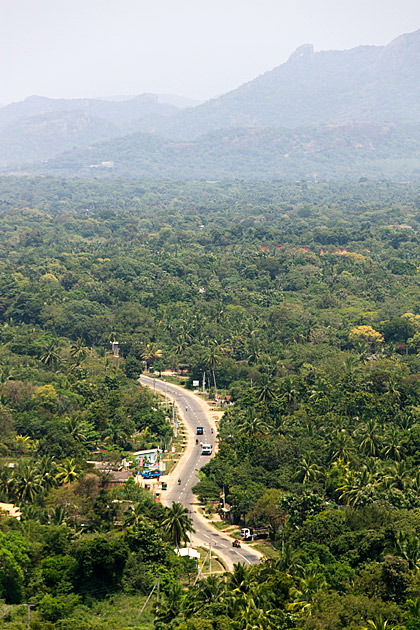 During our stay in Polonnaruwa, the owner of our guesthouse had arranged a trip to the Eco-Park of Habarana. We'd heard good things from other travelers, and were anxiously awaiting our afternoon hour of departure. But we ought to have been looking forward to the trip with apprehension, instead of excitement.