For 91 days
we lived on the island of Sri Lanka, and had some unforgettable adventures and experiences. We got up close with the wildlife, learned about the country's volatile history, met the curious locals, visited ancient Buddhist ruins, and tried to explore every corner of this amazing country. Whether you're planning your own trip to Sri Lanka, or just interested in seeing what makes it such a special place, we hope you enjoy our anecdotes and photographs. Start
at the beginning
of our journey, visit our
comprehensive index
to find something specific, or choose one of the articles selected at random, below:
mike_frontpage(); ?>
We've gathered together all of the articles and over 250 photographs from our three-month adventure in Sri Lanka into an E-Book for your Kindle or E-Reader. Carry all of our Sri Lankan experiences along with you in this portable format. The book includes a comprehensive index, which makes navigation a cinch, and features all our anecdotes, advice and the best full-color images from our months in Sri Lanka. We had an unforgettable time in this beautiful and occasionally frustrating island nation, and hope our experiences can help enrich your own visit there.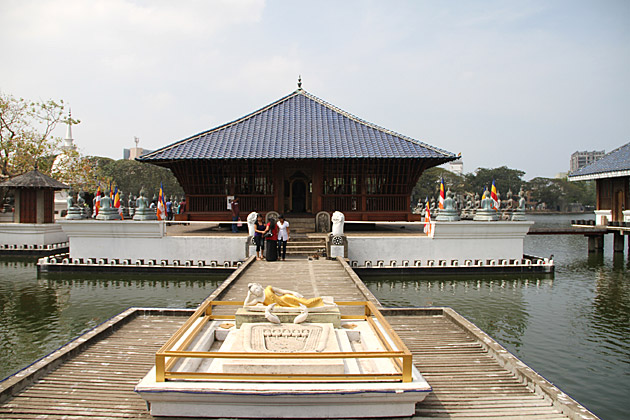 In the middle of Beira Lake, the sleek Buddhist Temple of Seema Malaka rises elegantly from the tepid water. In comparison to the garishly colorful Sri Subravanian Kovil, which we had just finished visiting, Seema Malaka is a marvel of restraint.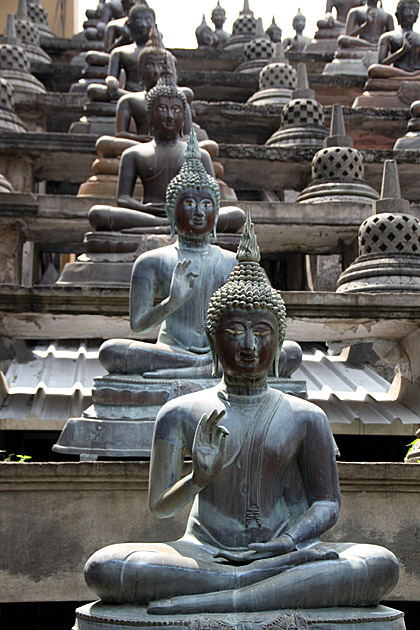 Immediately after visiting the quiet water temple of Seema Malaka, we decided to check out Gangaramaya. Built in the 1800s, this is the most important place of Buddhist learning and worship in Colombo. The sprawling complex is a bewildering assault on the senses. Packed with worshipers, tourists, clouds of incense, chanting, elephants (alive and stuffed), and a collection of everything even the slightest bit related to Buddhism, there is enough here to occupy a huge chunk of time.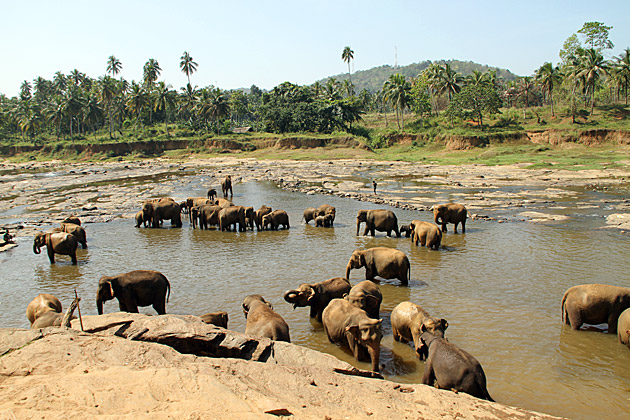 Established in 1975, the Pinnawela Elephant Orphanage has become one of the most popular touristic destinations in Sri Lanka, for reasons that should be obvious. What, you need it spelled out? Fine: Orphan Elephants. Baby Orphan Elephants. Lots and lots of baby orphan elephants, that want to cuddle with you, and then frolic and play in the water. What kind of person could say "no" to that? Honestly, who could be like, "Nah, that sounds dumb".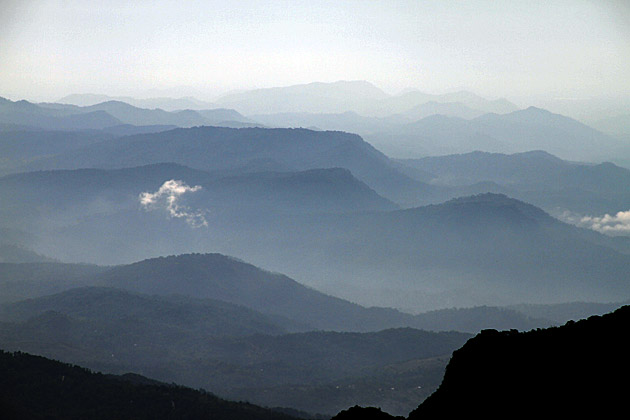 Twenty miles south of Nuwara Elyia is the Horton Plains National Park, which is most well-known for its amazing viewpoint called World's End. The relatively cool temperatures of the park, steady precipitation, high altitude, and the convergence of three rivers create a rare and fragile ecosystem in which a unique biosystem flourishes. Some of the birds found in Horton Plains are only found here.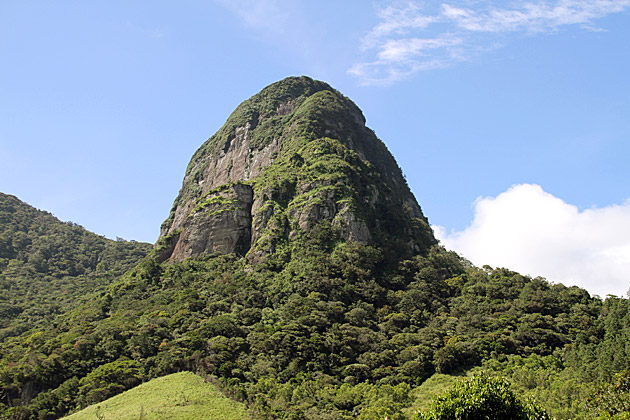 About twenty kilometers east of Kandy lies the Knuckles Mountain Range, pronounced by locals as "nuck-less". This is one of the most infrequently visited corners of Sri Lanka's hill country, which is surprising, given its beautiful expanses of untouched forest, easy accessibility from Kandy, and softly curved mountaintops which indeed resemble knuckles. By all rights, this park should be one of the region's touristic highlights.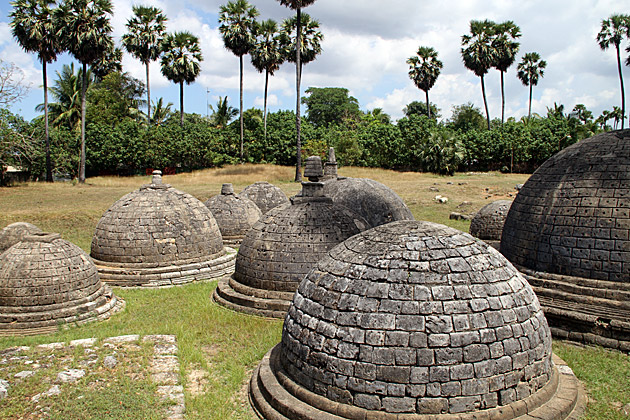 A collection of small stupas found a mile east of Chunnakam, Kadurugoda is a rare island of Buddhism in the Hindu-dominated peninsula of Jaffna. We hired a tuk-tuk to the site, shortly after visiting the Keerimalai water temple.