For 91 days
we lived on the island of Sri Lanka, and had some unforgettable adventures and experiences. We got up close with the wildlife, learned about the country's volatile history, met the curious locals, visited ancient Buddhist ruins, and tried to explore every corner of this amazing country. Whether you're planning your own trip to Sri Lanka, or just interested in seeing what makes it such a special place, we hope you enjoy our anecdotes and photographs. Start
at the beginning
of our journey, visit our
comprehensive index
to find something specific, or choose one of the articles selected at random, below:
mike_frontpage(); ?>
We've gathered together all of the articles and over 250 photographs from our three-month adventure in Sri Lanka into an E-Book for your Kindle or E-Reader. Carry all of our Sri Lankan experiences along with you in this portable format. The book includes a comprehensive index, which makes navigation a cinch, and features all our anecdotes, advice and the best full-color images from our months in Sri Lanka. We had an unforgettable time in this beautiful and occasionally frustrating island nation, and hope our experiences can help enrich your own visit there.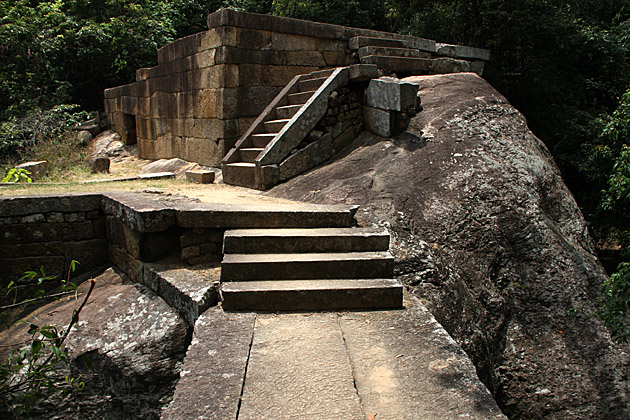 The enigmatic remains of the Ritigala Monastery are tucked away on a mountain in the middle of a strict nature reserve. Difficult to reach and largely skipped by tourists, the archaeological site is the kind of place in which it's easy to imagine Indiana Jones hunting for a fabled, lost treasure.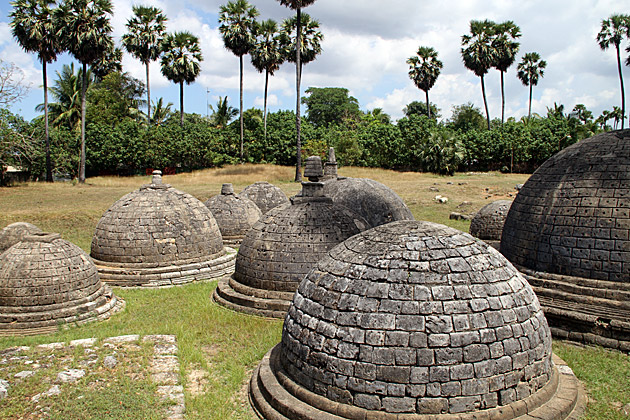 A collection of small stupas found a mile east of Chunnakam, Kadurugoda is a rare island of Buddhism in the Hindu-dominated peninsula of Jaffna. We hired a tuk-tuk to the site, shortly after visiting the Keerimalai water temple.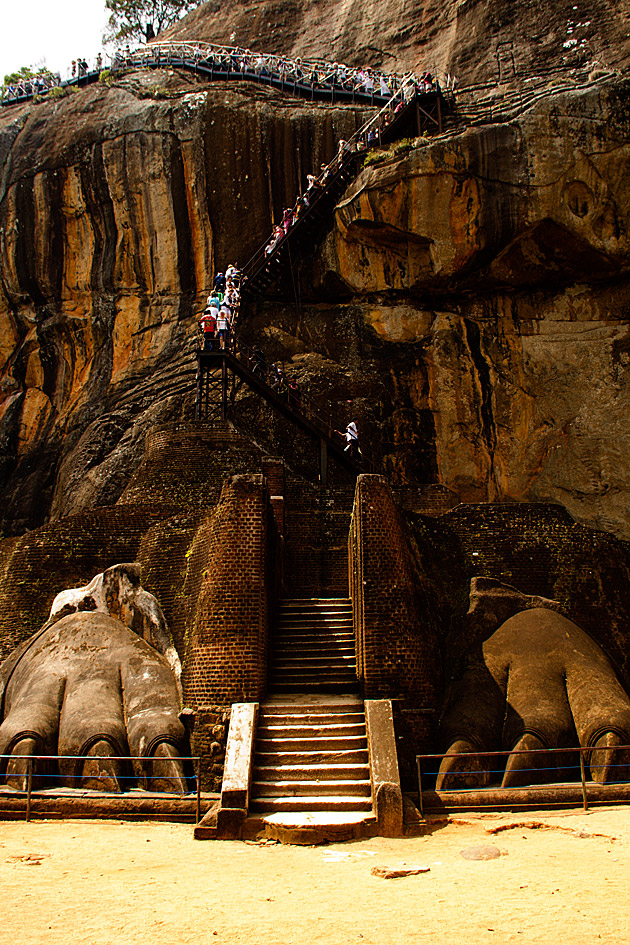 We had reached the large terrace which marks the half-way point on the ascent to the summit of Sigiriya Rock. Before continuing, we took a break and surveyed the remaining path in dread and awe. The next flight of stairs was framed by an enormous pair of stone paws. Because of its profile, Sigiriya had long been referred to as the "Lion Rock", but King Kassapa decided to make the nickname somewhat more literal.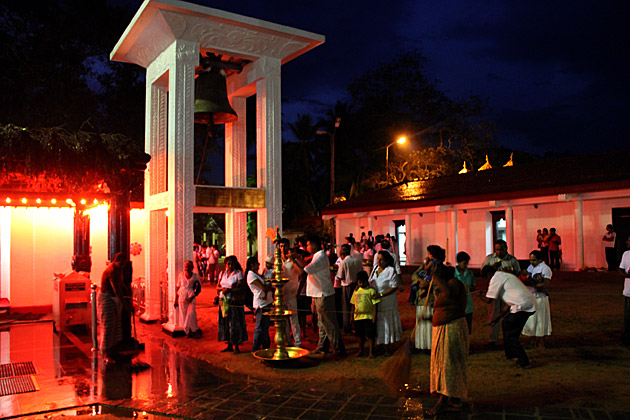 A major center of Sri Lankan pilgrimage for Hindus, Muslims and Buddhists, Kataragama is a normally sleepy village which completely transforms every evening when a riotous spectacle of color, fire, music and worship gets underway.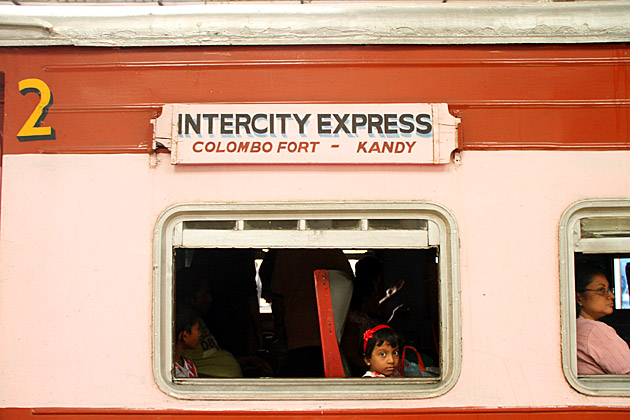 The slow-moving, three-hour journey from Colombo to Kandy is one of the most spectacular train rides we've ever taken. The track leaves the smoggy metropolis quickly behind, and travels inland through regions of increasing beauty and altitude, until arriving at Sri Lanka's hilltop jewel, Kandy. Throughout the ride, we were captivated by the ever-changing landscape, and spent the trip poking our heads out open windows, or hanging carefree from the doors like the feckless punks we are (or, would like to be).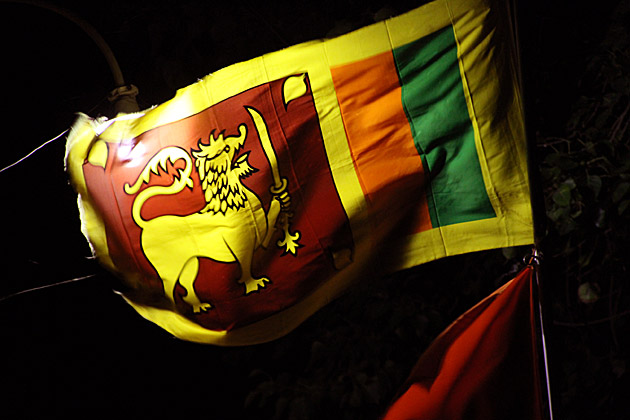 Confusing slang, seat-snatching monks, bizarre Spanish phrases, indecipherable head bobbles... all just part of learning to live with a new culture! These are some of our favorite quirks and misunderstandings from three months in Sri Lanka.