For 91 days
we lived on the island of Sri Lanka, and had some unforgettable adventures and experiences. We got up close with the wildlife, learned about the country's volatile history, met the curious locals, visited ancient Buddhist ruins, and tried to explore every corner of this amazing country. Whether you're planning your own trip to Sri Lanka, or just interested in seeing what makes it such a special place, we hope you enjoy our anecdotes and photographs. Start
at the beginning
of our journey, visit our
comprehensive index
to find something specific, or choose one of the articles selected at random, below:
We've gathered together all of the articles and over 250 photographs from our three-month adventure in Sri Lanka into an E-Book for your Kindle or E-Reader. Carry all of our Sri Lankan experiences along with you in this portable format. The book includes a comprehensive index, which makes navigation a cinch, and features all our anecdotes, advice and the best full-color images from our months in Sri Lanka. We had an unforgettable time in this beautiful and occasionally frustrating island nation, and hope our experiences can help enrich your own visit there.
Without the presence of its three artificial lakes near the city center, Anuradhapura would never have flourished. Tissa Wewa, Nuwara Wewa and Basawakkulama ensured that the people would always have rice and fresh water, even during the long months between monsoons. At the time of their construction, over two millennia ago, they were among the world's greatest feats of engineering, and continue to amaze today.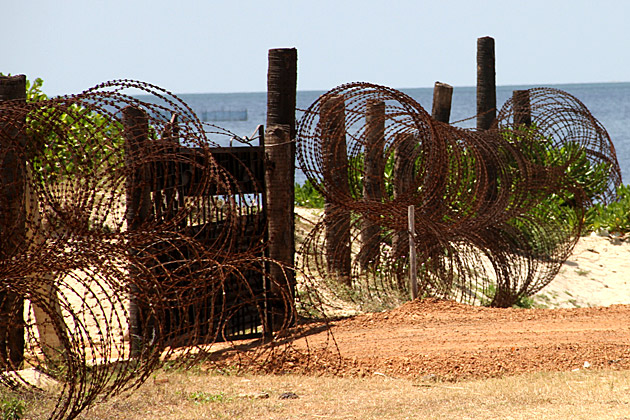 Between 1983 and 2009, a brutal civil war threatened to tear Sri Lanka apart at the seams. Waged primarily between the island's Sinhalese majority government and the Liberation Tigers of Tamil Eelam (LTTE), the conflict claimed over 100,000 lives. The war only came to an end when the army killed the LTTE's charismatic leader Velupillai Prabhakaran, after a bloody campaign in the north.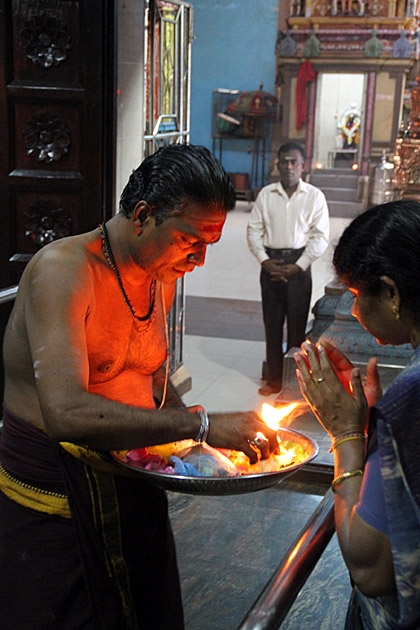 Found on Slave Island, Sri Subramaniya Kovil is one of Colombo's most impressive Hindu temples. We were welcomed inside on a balmy February morning, and had a great time watching the ceremonies. When we left, it was with colorful dots on our foreheads and a beginner's appreciation of Hindu.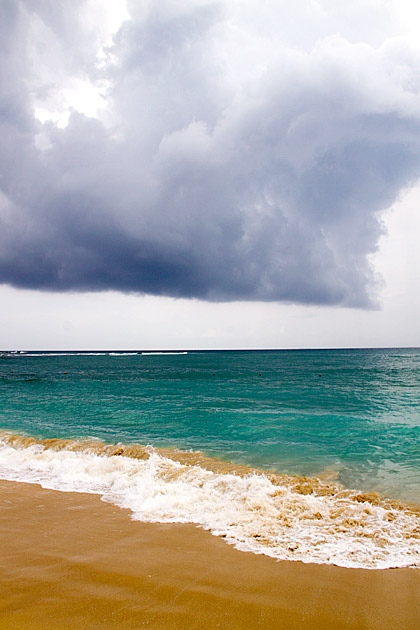 On our way to the beach village of Unawatuna, just a few kilometers up the coast from Galle, we saw a sign that read "Unawatuna: Tourist Paradise!" Which just goes to prove what we've been saying all along — Sri Lankans have a hilarious and darkly ironic sense of humor! Unawatuna, paradise for tourists. Ha! That's a good one.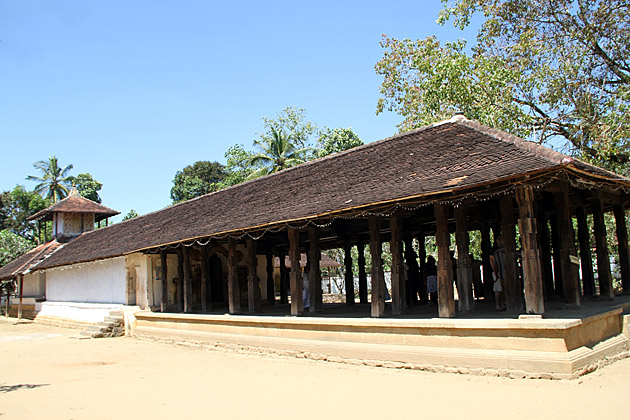 Conveniently, three of the most ancient and interesting temples in the central highlands are within easy walking distance of one another, southwest of Kandy. Even if the temples themselves weren't fascinating, and they are, the seven-kilometer path which connects Embekke, Lankathilake and Gadaladeniya leads past rice fields and through small towns, and would be worth walking in its own right. Judging by the enthusiastic manner in which locals greeted us, I don't think a lot of tourists pass this way.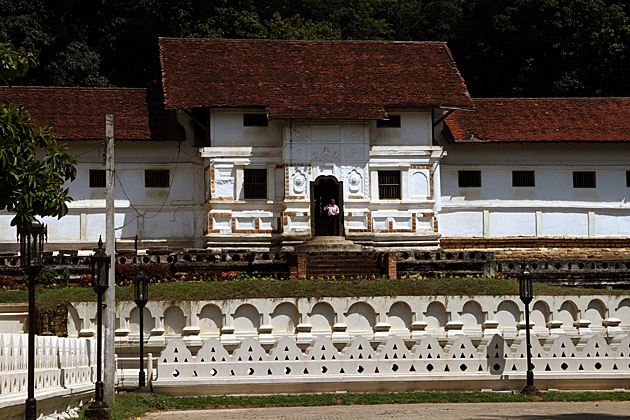 Just behind the Temple of the Tooth are a couple museums which might be worth a visit, depending on the degree to which looking at piles of old stuff turns your crank. The Archaeological Museum, hosted in the former King's Palace, and the adjacent National Museum are stuffed to the gills with artifacts and treasures from days long gone by.