For 91 days
we lived on the island of Sri Lanka, and had some unforgettable adventures and experiences. We got up close with the wildlife, learned about the country's volatile history, met the curious locals, visited ancient Buddhist ruins, and tried to explore every corner of this amazing country. Whether you're planning your own trip to Sri Lanka, or just interested in seeing what makes it such a special place, we hope you enjoy our anecdotes and photographs. Start
at the beginning
of our journey, visit our
comprehensive index
to find something specific, or choose one of the articles selected at random, below:
We've gathered together all of the articles and over 250 photographs from our three-month adventure in Sri Lanka into an E-Book for your Kindle or E-Reader. Carry all of our Sri Lankan experiences along with you in this portable format. The book includes a comprehensive index, which makes navigation a cinch, and features all our anecdotes, advice and the best full-color images from our months in Sri Lanka. We had an unforgettable time in this beautiful and occasionally frustrating island nation, and hope our experiences can help enrich your own visit there.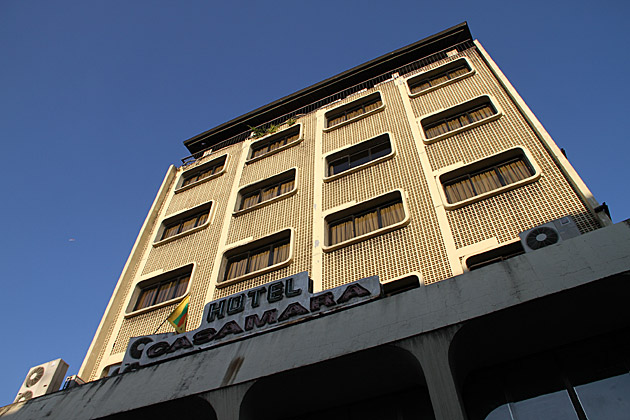 The Casamara doesn't look like much from the outside but is the tallest building in its immediate vicinity and makes good use of its height with a top-floor bar. The view of Kandy is different from here, less romantic and more lively, because you're in the middle of the city. Though the tuk-tuk-clogged chaos of the streets can be stressful when you're down in it, it provides endless entertainment from above.
The two well-known national parks near Habarana are Kaudulla and Minneriya. So we were more than a little skeptical while listening to this guy pitch the Hurulu Eco-Park: a little-known reserve that didn't even appear in our guidebook. "Don't worry!" he cried, "All the elephants are in Eco-Park!" Sure they are, buddy. But what were we going to do, claim that we knew better?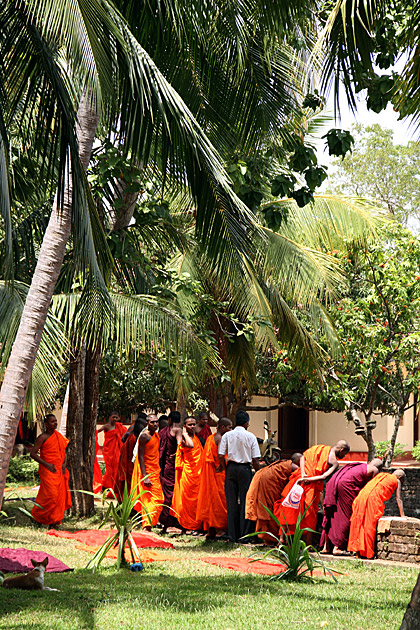 I've never been in a city as schizo as Anuradhapura. Its two sides are basically equal in size, but opposite in everything else. East/West. New/Old. Secular/Religious. Chaotic/Serene. Humdrum/Magical. New Town/Sacred City.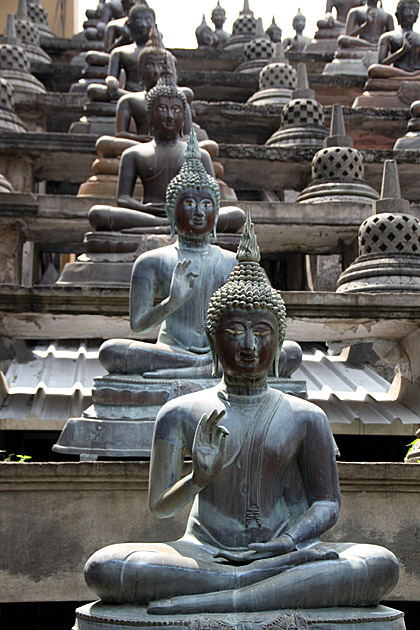 Immediately after visiting the quiet water temple of Seema Malaka, we decided to check out Gangaramaya. Built in the 1800s, this is the most important place of Buddhist learning and worship in Colombo. The sprawling complex is a bewildering assault on the senses. Packed with worshipers, tourists, clouds of incense, chanting, elephants (alive and stuffed), and a collection of everything even the slightest bit related to Buddhism, there is enough here to occupy a huge chunk of time.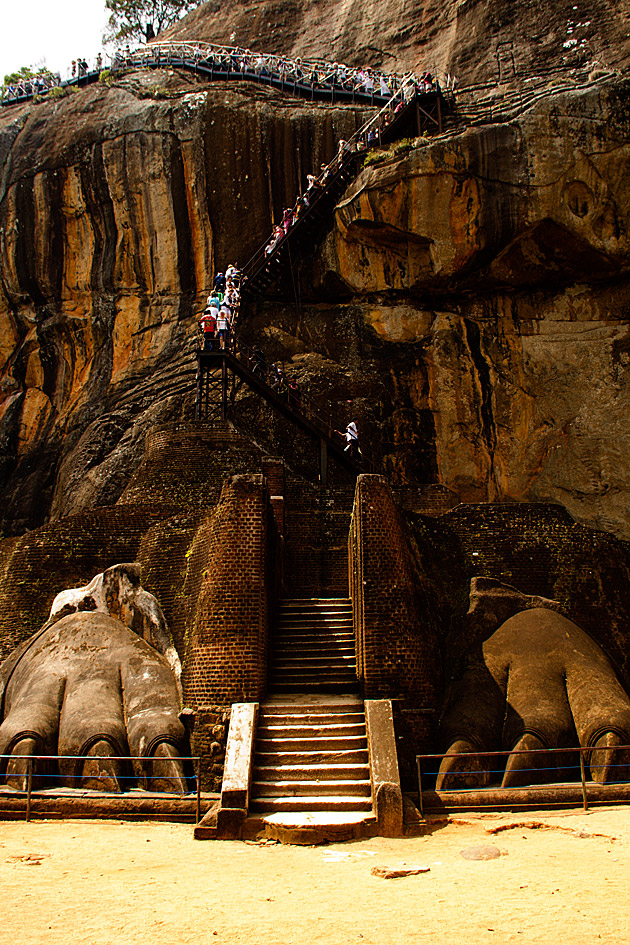 We had reached the large terrace which marks the half-way point on the ascent to the summit of Sigiriya Rock. Before continuing, we took a break and surveyed the remaining path in dread and awe. The next flight of stairs was framed by an enormous pair of stone paws. Because of its profile, Sigiriya had long been referred to as the "Lion Rock", but King Kassapa decided to make the nickname somewhat more literal.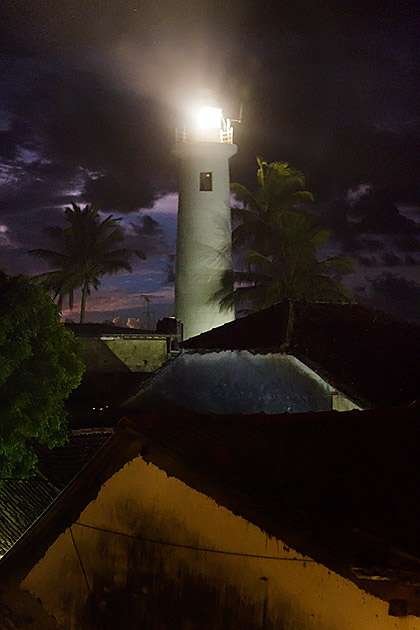 After two and a half whirlwind months touring Sri Lanka, we pulled into Galle with exhausted bodies and tired minds. This would be the last extended stop of our 91 days in the country.