The Buddha of Gnome Mountain
The giant white Buddha which sits atop Bahirawakanda hill is visible from all over Kandy, and a visit, whether by tuk-tuk or foot, is worth the effort for an unbeatable view. From atop Bahirawakanda, the city and its lake are laid out beautifully before you, and you'll feel secure underneath the big Buddha's benevolent, protecting presence. You might need the protection more than you realize. The spot on which you're standing has an evil past…..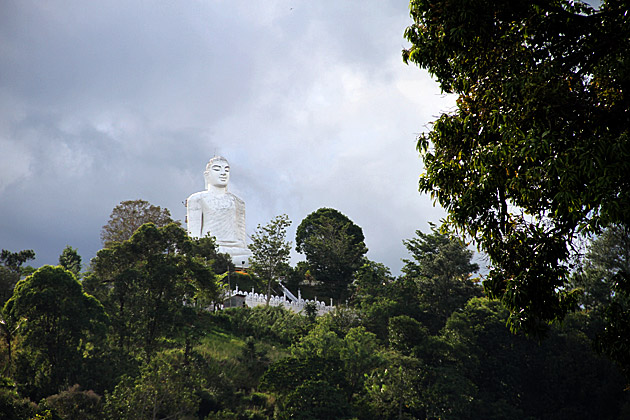 Bahirawa Kanda is Sinhalese for Gnome Mountain. Centuries ago, this hill was believed to be in possession of a wicked gnome with an insatiable thirst for human flesh. According to legend, the Kings of Kandy would reluctantly provide a human sacrifice to the cruel creature once a year. The chosen was always a beautiful young virgin of noble blood, who would be taken to the top of the mountain, tied to a tree and left for the gnome to ravage at his whim.
Though the legends of Bahirawa Kanda are more fiction than fact, sacrifices do appear to have been made. Most likely, the abandoned girls would die of fright or exposure, or be torn apart by wild jackals. The last such sacrifice came during the troubled reign of Kandy's final king, Sri Wickrema Rajasinghe. According to the story, after the girl was chained and left for dead, her boyfriend stole up the mountain and freed her. They escaped to Colombo, and wouldn't return to Kandy until after the British took over.