The Royal Botanical Gardens of Peradeniya
I was a little agitated by the $10 entry fee for the Peradeniya Botanic Gardens, but it didn't take me long after entering to realize that it was money well-spent. Peradeniya's are the most fantastic botanic gardens I've ever seen. Trees the size of sky-scrapers, flower bushes exploding in incredible color, giant palm trees that bloom just once in 45 years, and cannon ball trees with heavy round fruits were just some of the highlights. I've never been so bowled over by botany.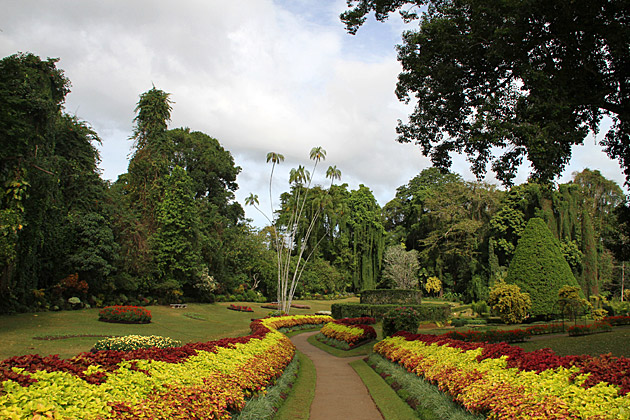 The origins of this 150-acre park stretch back to 1371 when King Wickramabahu III established a residence here, and remained part of the royal grounds until the end of Kandyan independence. But although the British destroyed the palace, they also protected the area by designating it an official botanic garden.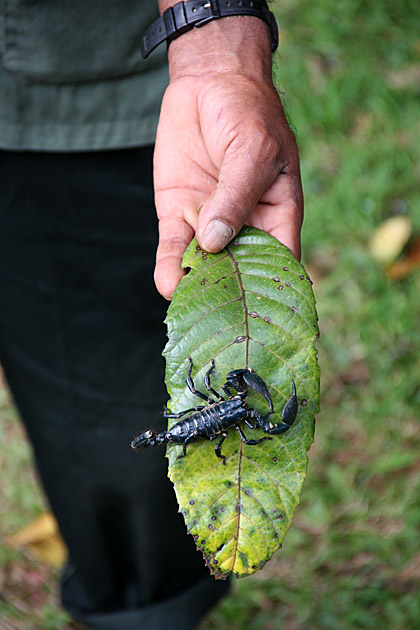 We spent a happy couple hours exploring the park. Alone, the famous orchid house was worth a half-hour. Over 500 varieties of the fragile flower are nurtured here. Outside, we passed under trees with bending branches supporting fruit bats the size of Smart Cars. After venturing onto a wobbly suspension bridge extending over the river which borders the garden, a long avenue lined with royal palms led us to The Great Lawn, whose lone, lonely resident is a beautiful Java Fig Tree.
I'll stop prattling on in the hopeless attempt to describe the garden's beauty with words, and let our pictures do the talking. Suffice to say, if you're anywhere near Kandy during your trip to Sri Lanka, plan in a stop at the Peradeniya Royal Botanic Garden.