The Mackwoods-Labookelie Tea Estate
On the road back from Nuwara Eliya to Kandy, we made a short detour to the Mackwoods-Labookelie Tea Estate. This storied business was started by the British Captain William Mackwood in 1841, and today owns an incredible amount of land to the city's north. On the bus into Nuwara Eliya, it seemed that every field for at least ten miles had a big "Mackwoods-Labookelie" sign stuck in the middle of it.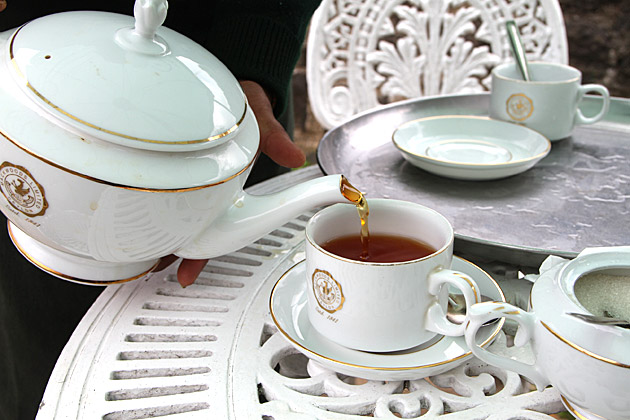 At the estate, we joined a free tour of the tea-making process, from picking the correct leaves to rolling, drying and sifting them. It was fairly interesting and the factory itself smelled amazing. I had no idea that tea bushes could be cultivated every five days, nor that the entire manufacturing process takes no longer than 24 hours. Our tour was done in about ten minutes, and afterwards we sat down at a table in Mackwoods' café and enjoyed some of the finished product.
I've never been much of a tea-drinker, but have been warming to the practice since arriving in Sri Lanka. I'll be the first to admit, though, that my suddenly-aristocratic mannerisms and the faux-British accent I use while sipping tea are obnoxious. Sometimes, I'm a right bloody wanker!
Mackwoods Fine Tea – Website
–Travel Insurance For Sri Lanka