Sri Lankan New Year, that is. The holiday, which brings normal life on the island to a complete stop for two full days, is observed on either the 13th or 14th of April, depending on astrological calculations.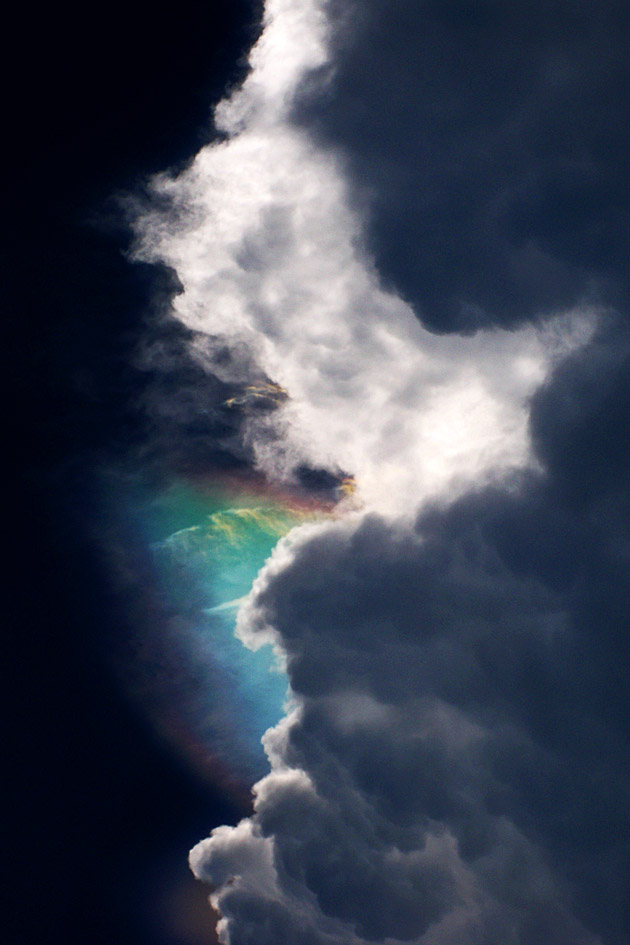 Unlike the Western holiday, there is no sharp division between the "old" and "new" years — no strike of midnight. Instead, as the sun passes from the house of Pisces to that of Aries, there's a period of around twelve hours which belong to neither the old, nor the new year. During this unaligned nonagathe, or neutral period, Sri Lankans try and refrain from all activity. It's believed that any pursuit will be fruitless.
During a long walk we took this afternoon, it seemed that the only one doing any work was Mother Nature. On the edges of a thick cloud layer approaching the sea were wispy, colorful rainbow clouds. The earth's way of wishing Sri Lanka a happy holiday, perhaps.