Cheap Places To Stay in Trincomalee
Nilaveli Beach, about fifteen kilometers north of Trinco, was once one of eastern Sri Lanka's favorite destinations. But then the twin catastrophes of Civil War and tsunami came along. The devastating 2004 Indian Ocean earthquake and tsunami left 35,000 Sri Lankans dead and displaced a further half million, mostly along the eastern coast. Nilaveli has spent the last few years in recovery mode and, if our short visit was any indication, it's ready to welcome visitors back.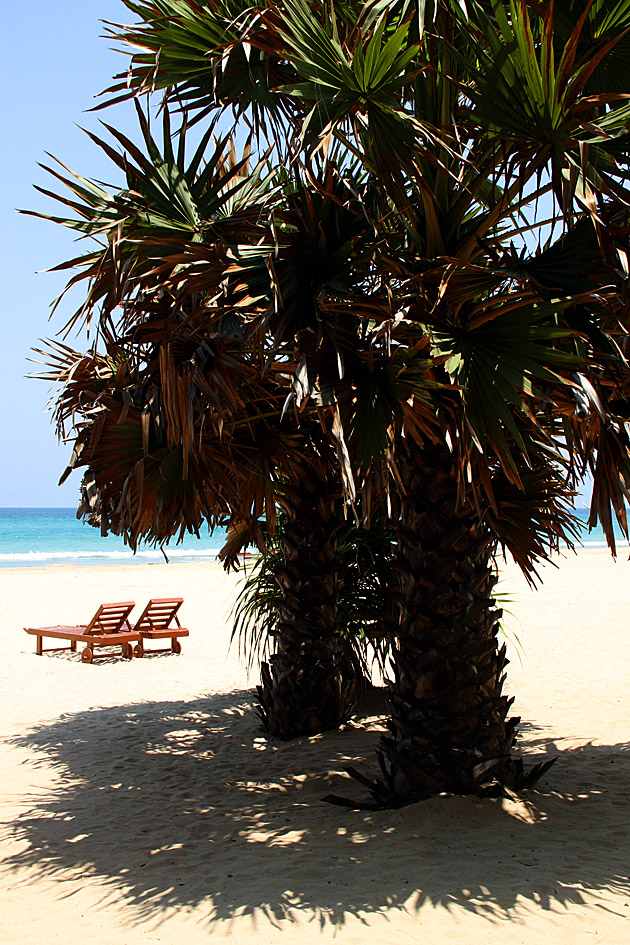 We hopped on a local bus from Trinco to the Nilaveli Beach Hotel: perhaps the most celebrated place to stay in the Eastern Province. Every local knows where it is, and the bus dropped us off right at the entrance. This resort hotel is truly beautiful, with a great restaurant, large, clean pool and a laid-back, almost Caribbean ambiance. But we skipped right through, on our way to the beach.
Two islands sit off the coast of Nilaveli, almost close enough to swim to (although it's both dangerous and illegal to try): Pigeon Island and, a bit further out, Coral Island. Pigeon Island is known as one of the best spots in the country to snorkel. We considered going out, but learned that authorities have recently started charging foreigners those discriminatory entrance fees that Sri Lanka is so wild about. After talking to a couple who had gone out the day before, we took a pass. $85 for two people to snorkel around a heavily-damaged reef. Eh, there are better ways to spend that money.
Despite its name, the reefs of Coral Island are apparently damaged and bleached beyond all hope.
Spending our day on the sand instead of in the water was a fine consolation. After swimming and chatting with the military stationed around the beach, we went over the hotel and had a couple drinks over lunch. In all, a great day.
Location of Nilaveli Beach Hotel on our Map