The Kanniyai Hot Wells and Velgam Vihara
After a few days spent recharging our batteries on Uppuveli Beach, we were ready for some sight-seeing. Luckily, we didn't have to go far. A tuk-tuk driver agreed to take us on a 500 rupee round-trip tour of two great spots near Trincomalee: the Kanniyai Hot Wells and the Velgam Vihara, which is an ancient monastery set near a picturesque lake.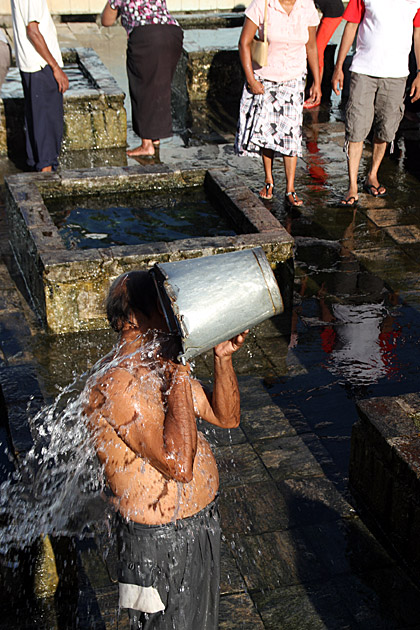 Tha Kanniyai Hot Wells are likely to disappoint any pleasure-seekers hoping to submerge themselves in a large spring. This isn't Iceland. Kanniyai is a place of Buddhist worship where the faithful come to buy trinkets, venerate Buddha and douse themselves with buckets of naturally warm spring water.
The wells are exactly that: wells. You grab a bucket, dunk it in the water, and drench yourself. It's a lot of fun, especially with the presence of locals urging you on. We had a blast, engaging people in conversation and taking impromptu lessons in proper dousing by a couple of concerned ladies. I had made a major faux-pax at first, washing my head over the well, which allowed the water to run off my face back into the pool. Uncool, and it got me reprimanded.
A bit further north is the beautiful Periya Kulam, a large artificial lake set in a forest, with small islands and vestiges of Hindu worship spotted around it. Just to the west of the lake, we found the Velgam Vihara — the remains of a Buddhist monastery from the 2nd century. The ruins here are gorgeous, especially given their off-the-beaten-track location.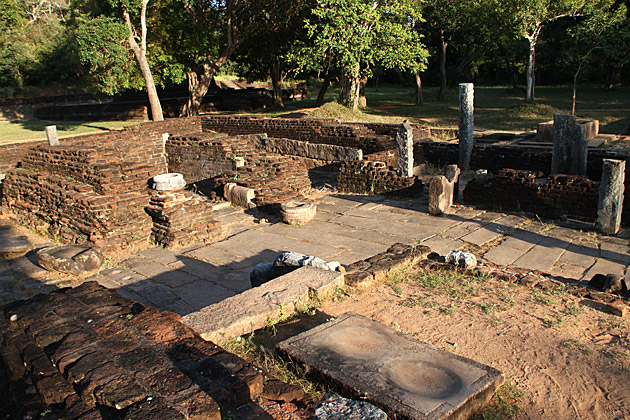 Monks are still active at Velgam Vihara in an adjacent modern temple. One of them ushered us into a makeshift museum dedicated to a brutal 2000 LTTE bomb attack. After having admired such ancient beauty, this was an unexpected and sickening jolt back to reality. Photos of dead children and piles of mutilated corpses lined the walls, and brought me close to vomiting. We pushed a little donation money into the monk's outstretched hands and left.
Together, Velgam Vihara and the hot springs make for a great day trip away from the beaches of Trinco. Find a tuk-tuk and agree on a price. The 500 rupees ($4) which our guy charged us was way too little, and we gave him a nice tip once we got back. A small price to pay for such a surprisingly fun excursion.
Location of the Kanniyai Hot Wells
More Pics from Kanniyai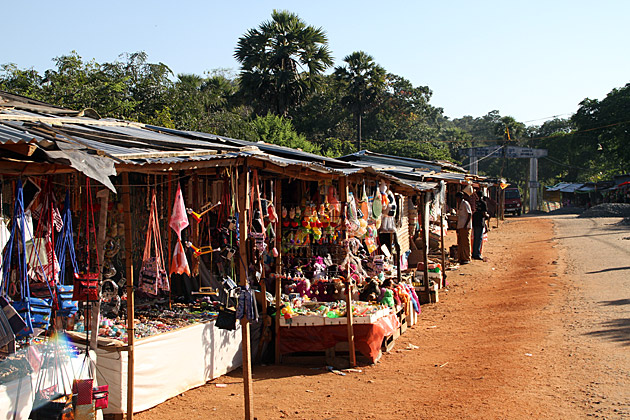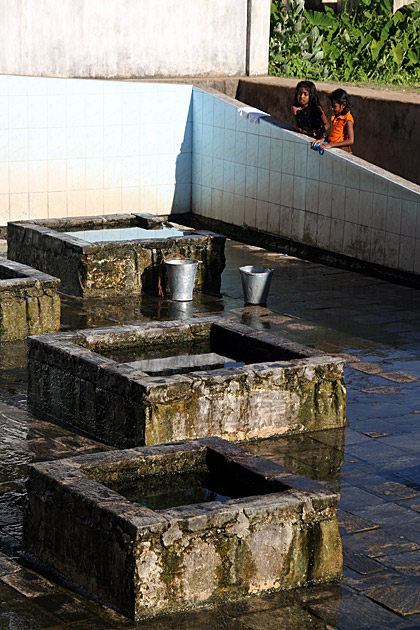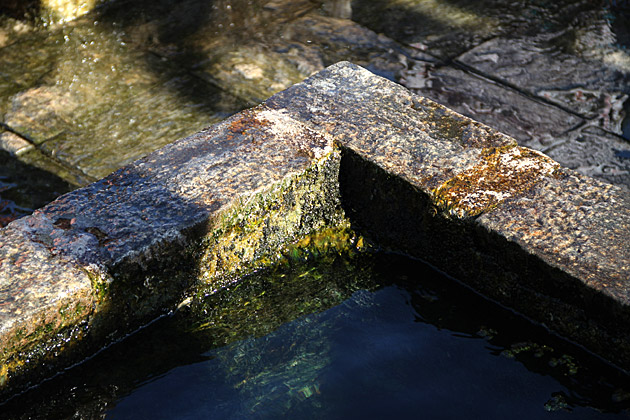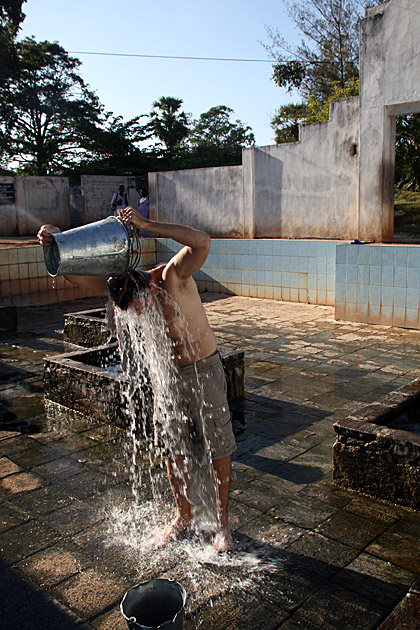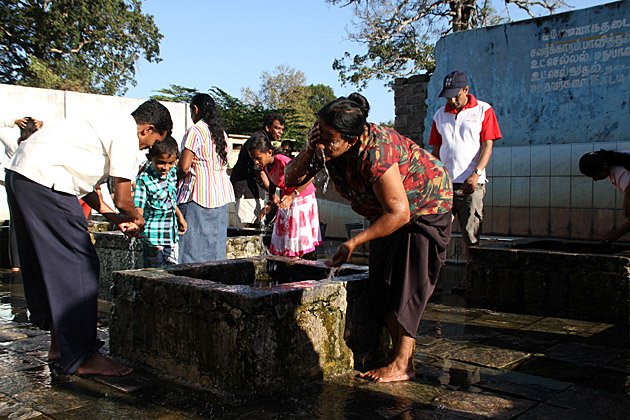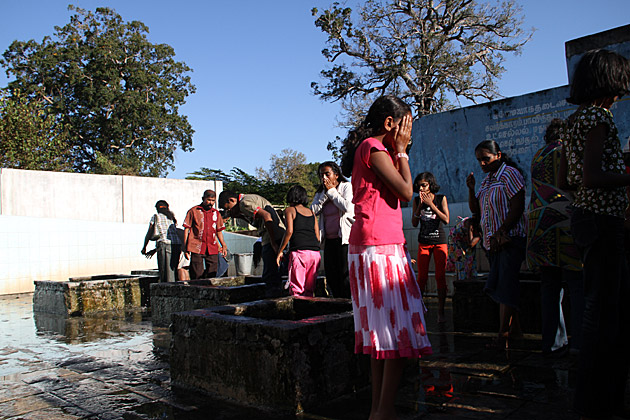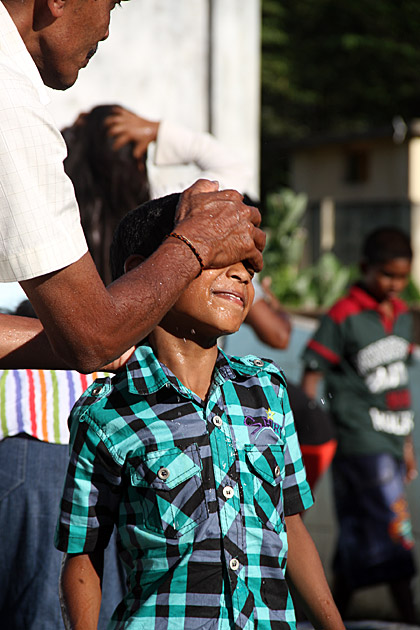 More Pics from Velgam Vihara