The Multi-Cultural Chaos of Colombo
Although the official capital of Sri Lanka is the nearby satellite city of Sri Jayawardenapura Kotte, Colombo is definitely the island's top dog. Boasting by far the largest concentration of people, industry and commerce, Colombo is a noisy, dirty, and vibrantly alive city; an ethnic melting pot both invigorating and exhausting.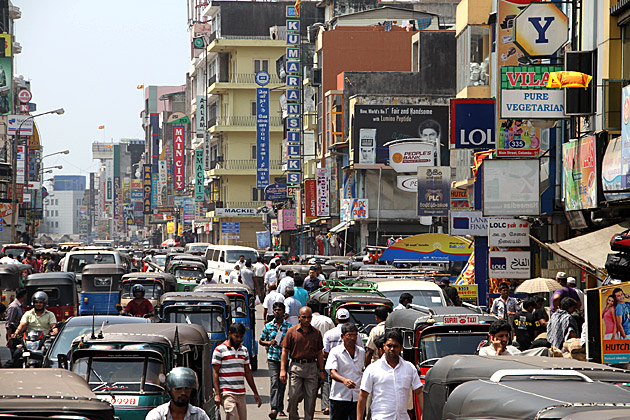 Thanks to its natural harbor, Colombo has been an area of trade ever since ships first sailed the Indian Ocean, but didn't become a city of any importance until the arrival of the Portuguese. But it's made up for lost time. With a current metro population of over five million, Colombo is a vast urban sprawl which stretches for miles up and down the coast. The words "Sri Lanka" usually conjure serene images of tea plantations, rain forests and pristine nature, so landing in Colombo is a startling wake-up call to the busy modern life of the island.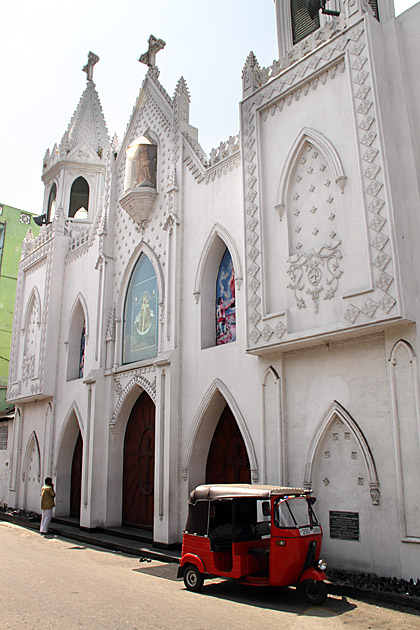 We immediately fell into the rhythm of the city. Not difficult, since Colombo is fun. There's the insane bazaar of the Pettah, the strangely militarized Fort District, the gorgeous temples around Beira Lake and Slave Island, tuk-tuks clamoring for business every two meters, historic hotels, excellent restaurants and a buoyant urban vibe which owes a lot to the city's fantastic mixing of cultures.
On our first full day in Colombo, we visited a Hindu Temple, a Mosque, a Christian church, and a Buddhist temple. We got into conversations with practitioners of all these various faiths. Sinhalese, Tamil, Muslim… it didn't matter: everyone was eager to talk with us, to find out where we're from and what we're doing. And they were especially interested to learn our impressions their country. A fail-proof way to elicit a huge Sri Lankan grin, is to gush about how wonderful Sri Lanka is. They're very proud of their country… and their hectic capital city.