The Stony Temples of Ridi Vihara and Aluvihara
Travel Insurance For Sri Lanka
Because of shoddy roads and slow buses, distances in Sri Lanka can be deceiving. When we looked at the map and saw that Matale was just twelve miles north of Kandy, and Ridigama another eleven miles from there, we thought: easy day trip. We'd probably be back home in time for lunch. Oh, poor fools! Poor, optimistic fools!!
We left Kandy on the 7:20am train and barely made it back home in time for dinner. Almost the whole day was spent on the road, packed into stinking buses and trains full of sweaty human flesh, rumbling along at an agonizing pace through the hilly countryside. At least the drives were scenic, and the temples we got to visit were spectacular.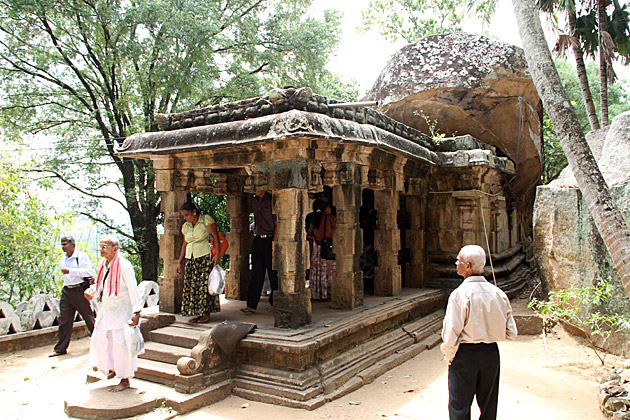 Ridi Vihara or the "Silver Temple" was originally built in the 2nd century BC by the great Lankan King Dutugamunu, whose kingdom was enriched by a vein of silver found here. We reached the gates after a grueling 15-minute hike uphill from Ridigama, and discovered a sprawling temple complex filled with shrines, lookout points and temples. Ridi Vihara is far off the beaten track, hidden among rocky hills and palm tree forests, and the views from atop the temple's hill are unbelievable.
We spent an hour exploring the temple's various buildings. The small "Jackfruit Temple", closest the entrance, was named for the fruit which a traveler shared with a local monk, before discovering the mountain's silver deposit. Further on is the main cave temple, in which we found a massive resting Buddha, at least nine meters in length, and wall paintings over 2300 years old. Very atmospheric, especially in this remote corner of Sri Lanka virtually unseen by tourists.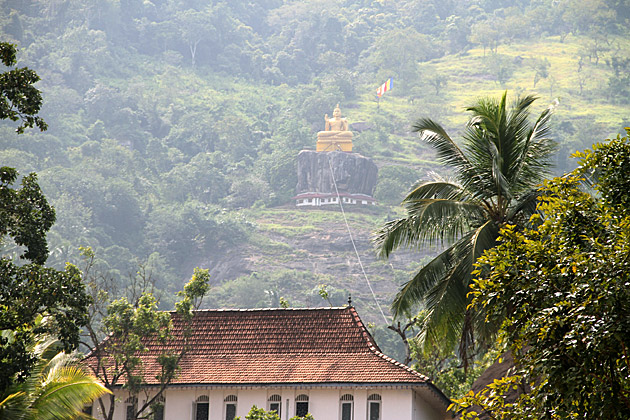 On our way back into Matale, we got off the bus a couple miles early to visit Aluvihara. This temple is famous around the Buddhist world as the site where scripture was first put down in writing. Before this monumental task, which was completed in the 1st century BC by a force of 500 monks, Buddhist doctrine had been passed down orally.
We didn't see any plaques or monuments commemorating this important achievement at Aluvihara, but we did see a lot of gore. Within the cave temples were graphic depictions of Buddhist Hell — it was the first time I've seen gruesome violence depicted in a Buddhist temple. Just when I thought I'd finally found a religion which celebrates life and embraces non-violence, here comes an image of some poor sinner being disemboweled by demons. Or being eaten by snakes. Or being bent over, and having a demon shove a hot poker up his butt.
The freakshow continued in another cave, which a malicious little man ushered us into. Here the simple drawings of hellacious torture were supplanted by sculptures. I had just been remarking to Jürgen that, though the paintings were lovely, what I really needed to see was a full-sized model of a man being torn apart at the groin. And, joy! Here it was!
Unless you have private transport, it's hard to recommend Ridi Vihara and Aluvihara as a single day trip from Kandy — it was a very long journey, and we were exhausted by the time we got back home. But if you find yourself near either spot, both temples are definitely worth a detour.
Location of Ridi Vihara on our Map
Location of Aluvihara on our Map
Photos from Ridi Vihara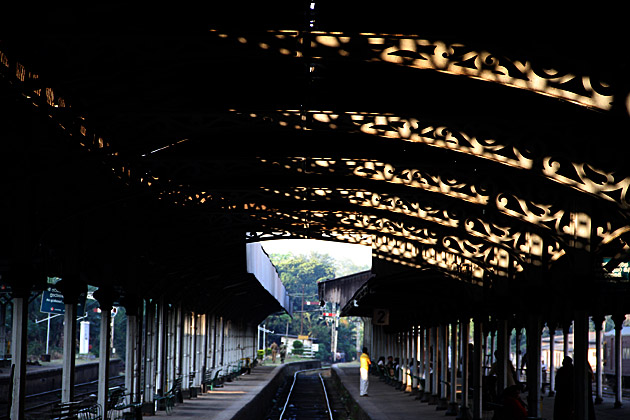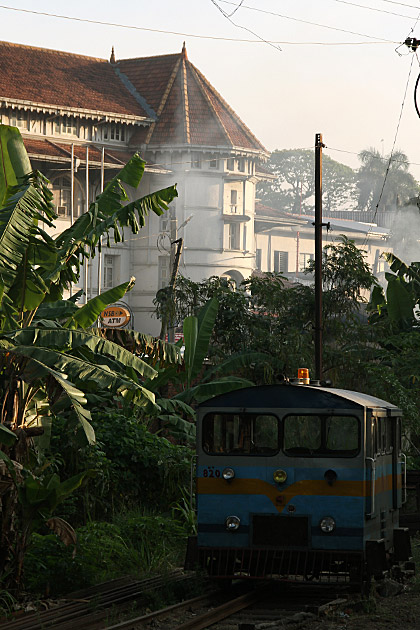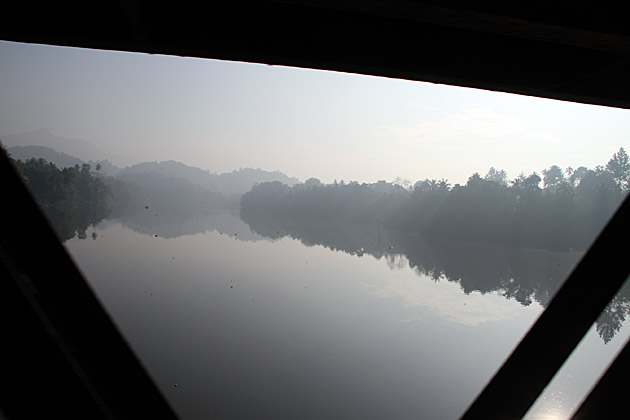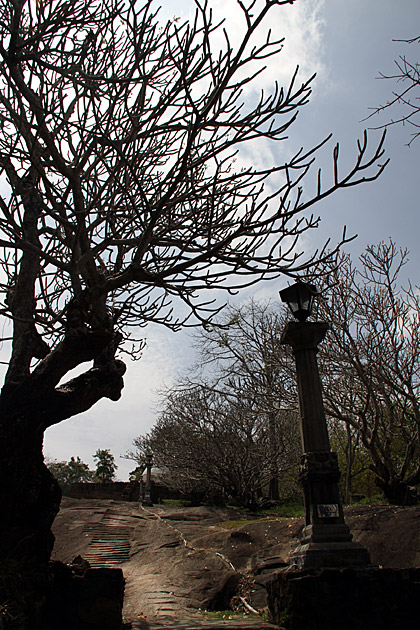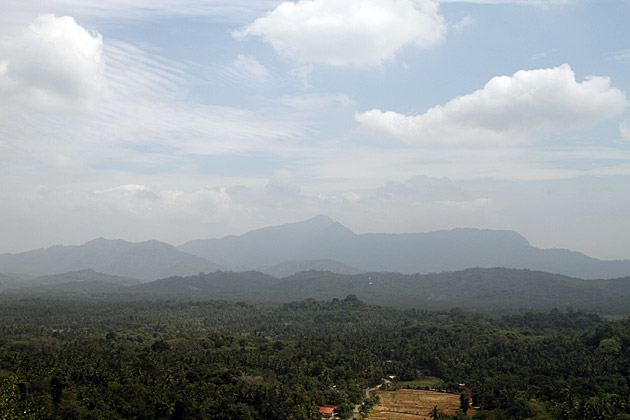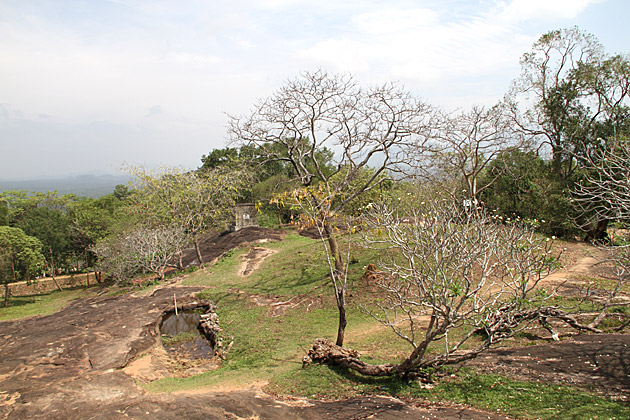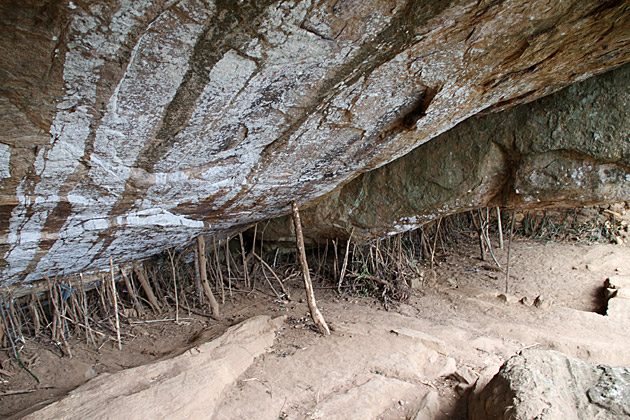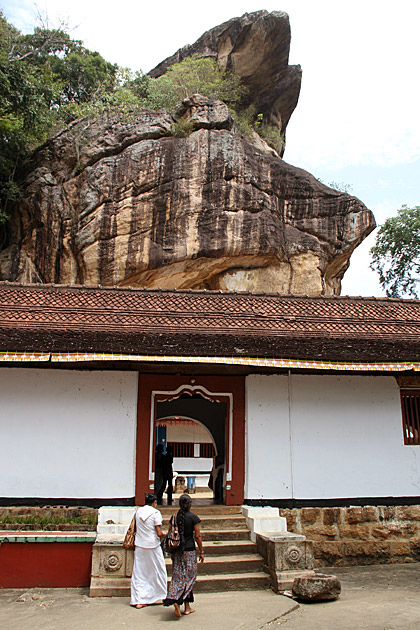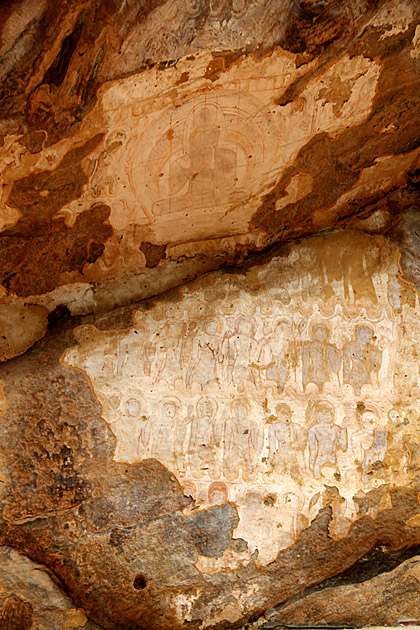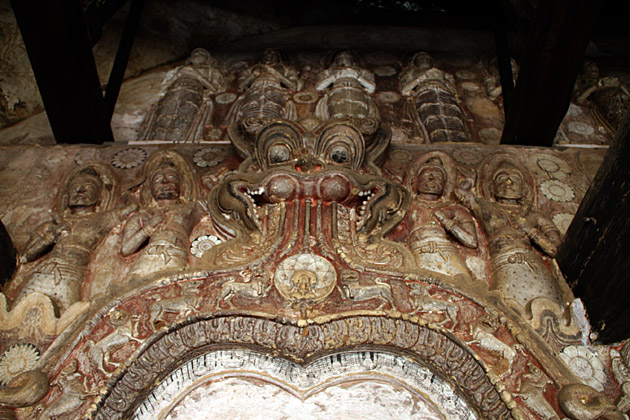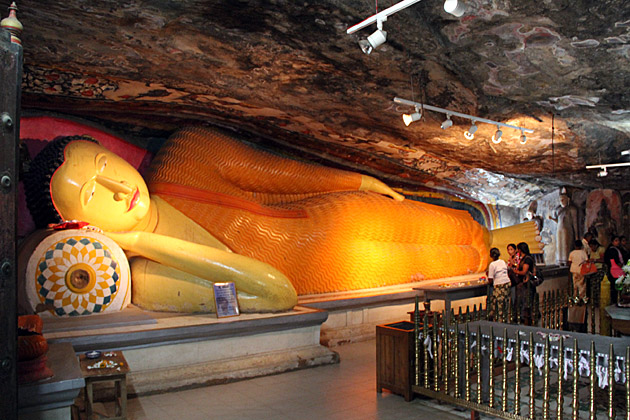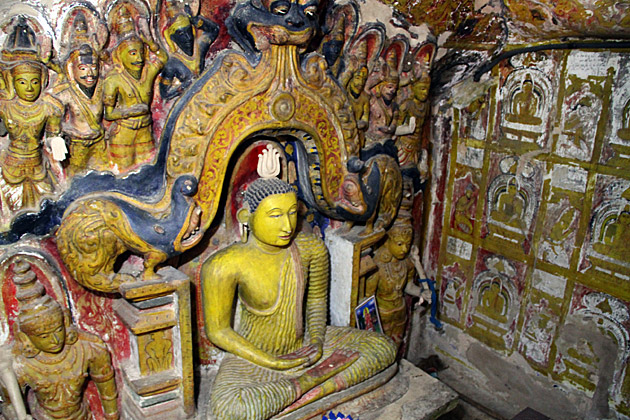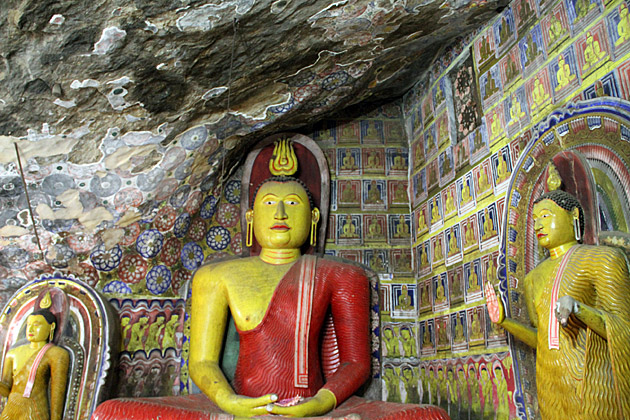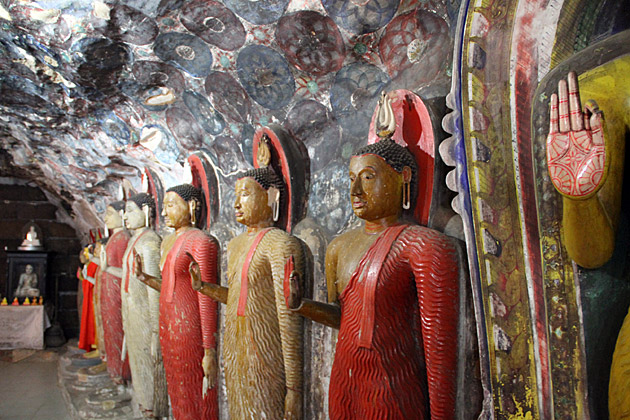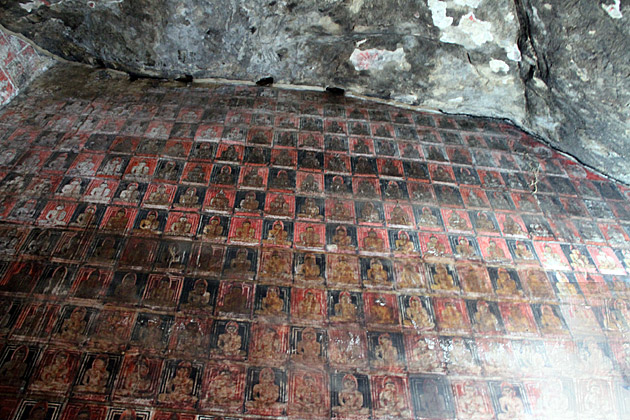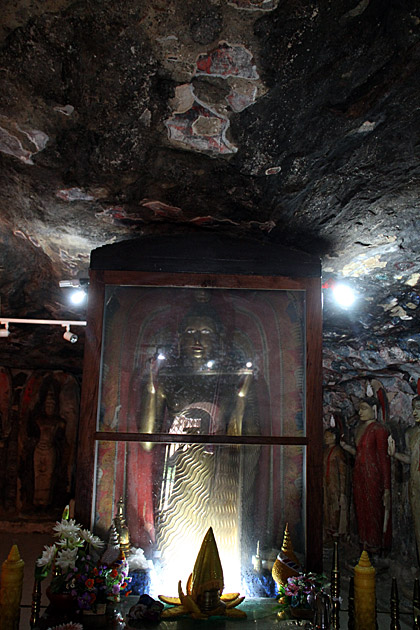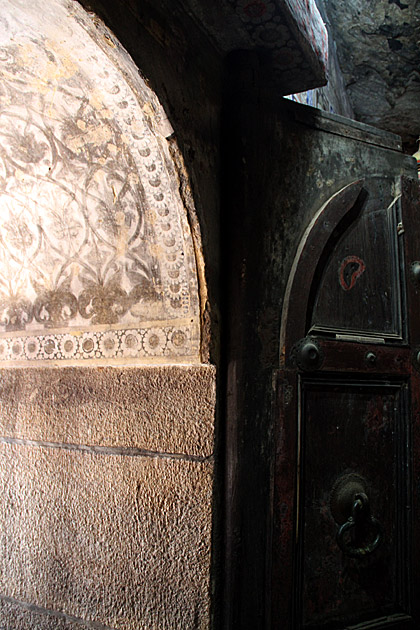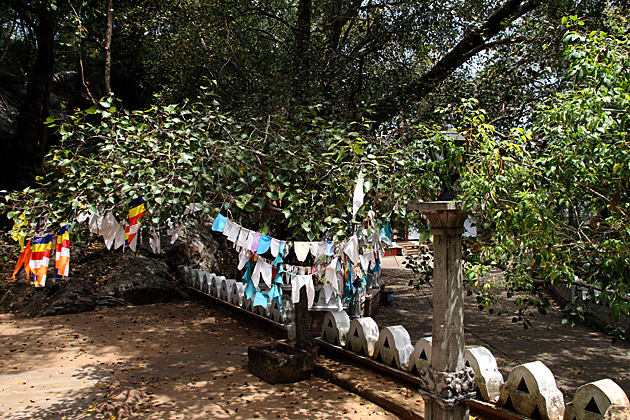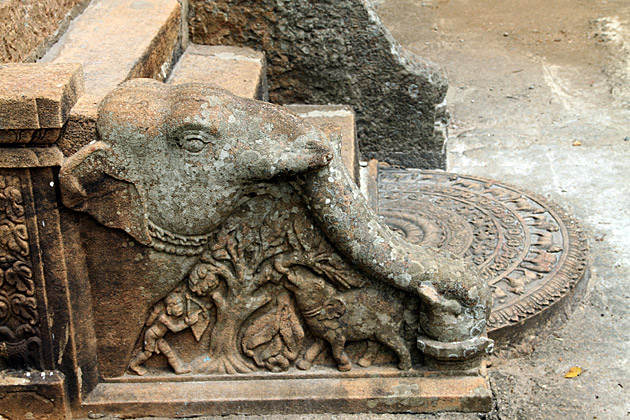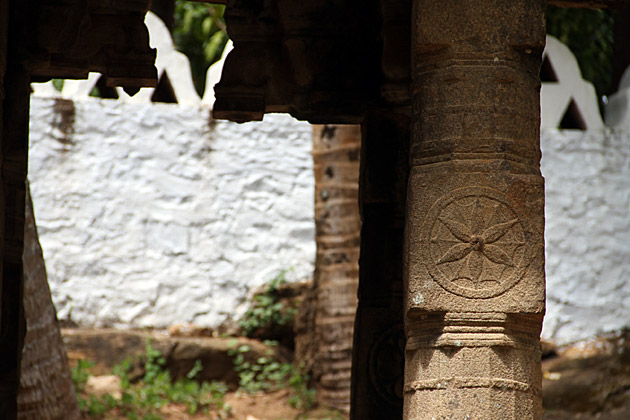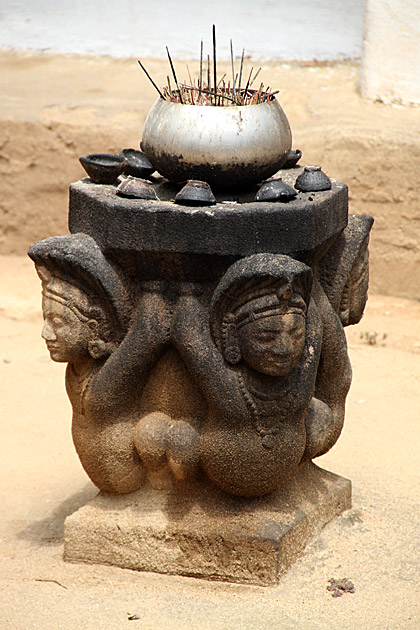 Photos from Aluvihara