For 91 days
we lived on the island of Sri Lanka, and had some unforgettable adventures and experiences. We got up close with the wildlife, learned about the country's volatile history, met the curious locals, visited ancient Buddhist ruins, and tried to explore every corner of this amazing country. Whether you're planning your own trip to Sri Lanka, or just interested in seeing what makes it such a special place, we hope you enjoy our anecdotes and photographs. Start
at the beginning
of our journey, visit our
comprehensive index
to find something specific, or choose one of the articles selected at random, below:
mike_frontpage(); ?>
We've gathered together all of the articles and over 250 photographs from our three-month adventure in Sri Lanka into an E-Book for your Kindle or E-Reader. Carry all of our Sri Lankan experiences along with you in this portable format. The book includes a comprehensive index, which makes navigation a cinch, and features all our anecdotes, advice and the best full-color images from our months in Sri Lanka. We had an unforgettable time in this beautiful and occasionally frustrating island nation, and hope our experiences can help enrich your own visit there.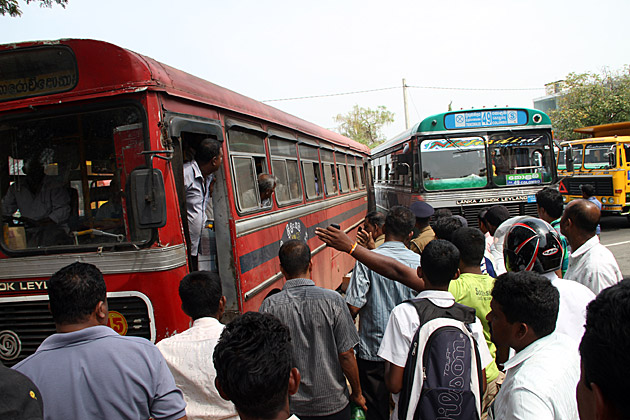 Want to quickly gather together a massive group of Sri Lankans? Get into a car wreck. Want to play Twenty Questions with a Sri Lankan? Walk down the street. There isn't a culture on Earth more nosy or curious than Sri Lanka's. At least, I hope not!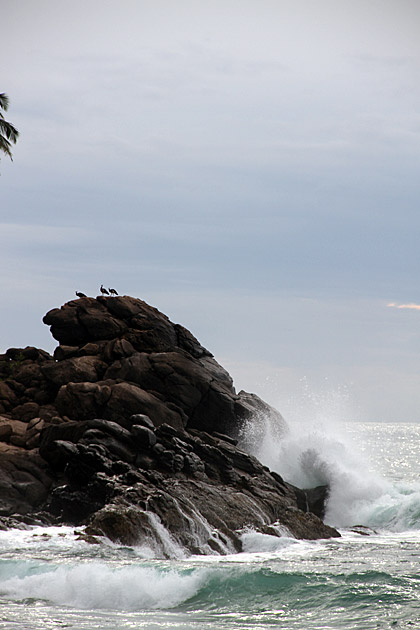 We arrived in Tangalla with mixed emotions. Now on the southern coast, we were undeniably in the final stretch of our tour through Sri Lanka. There was still a lot to see -- the attractions of the country's southern extreme are considerable -- but our journey's approaching end was tangible for the first time. Still, we'd only have a few days in Tangalla, a small town which occupies some of the island's most beautiful coastline and offers a number of memorable excursions. No time for moping.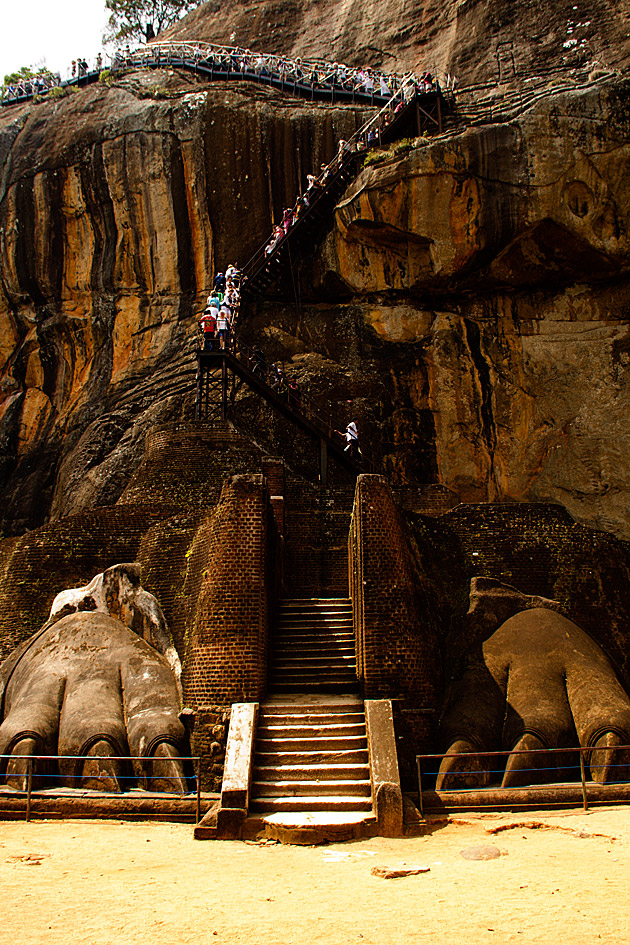 We had reached the large terrace which marks the half-way point on the ascent to the summit of Sigiriya Rock. Before continuing, we took a break and surveyed the remaining path in dread and awe. The next flight of stairs was framed by an enormous pair of stone paws. Because of its profile, Sigiriya had long been referred to as the "Lion Rock", but King Kassapa decided to make the nickname somewhat more literal.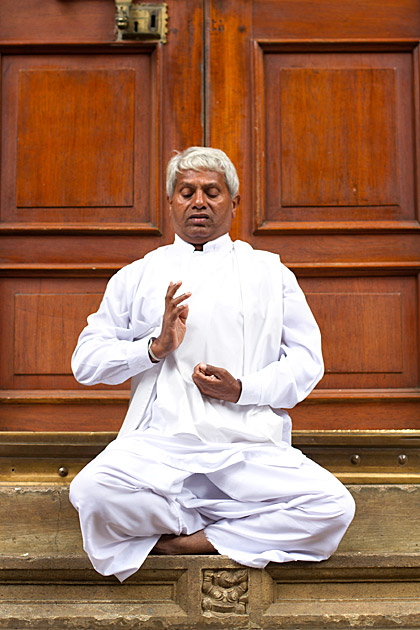 We planned our visit to Kandy's Temple of the Tooth with a poya, or full moon, day. Buddhists follow the lunar calendar and Poya Days are the most sacred of the year. So the temple -- Sri Lanka's most important -- was packed full of worshipers. As you might imagine, there were a lot of photogenic moments just waiting to be captured.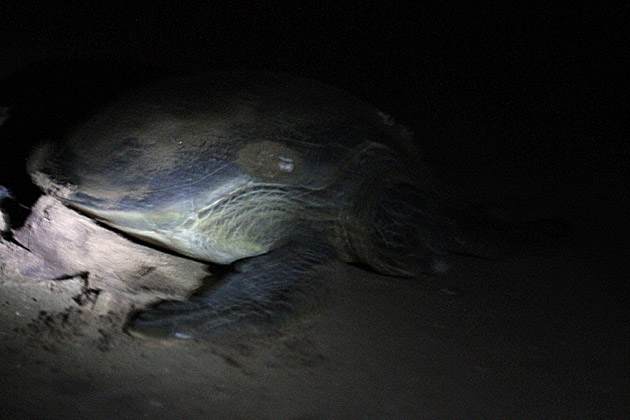 Sri Lanka has the extraordinary privilege of welcoming five of the world's seven species of sea turtle to its shores. The turtles, who travel around the world and across entire oceans, somehow know to return to their natal beaches when the time comes to reproduce. At night, they emerge from the ocean and lay their eggs in the sand. At Rekawa Beach, the Turtle Conservation Project keeps a watchful eye over the eggs and provides tourists a rare opportunity to see the giant creatures clamber onto land.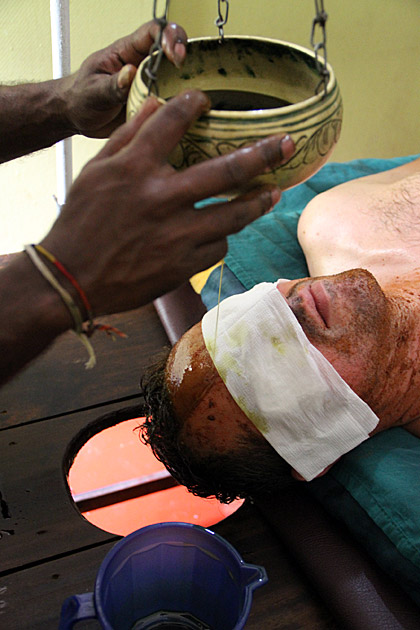 Ayurveda is a traditional style of medicine which uses completely natural treatments and emphasizes a balanced lifestyle. Although predominantly associated with India, it's massively popular in Sri Lanka, where you can't walk a block without finding another ayurvedic dispensary or clinic. Ayurveda has also gained a foothold in Europe and, predictably, an unending line of hotels and spas in Sri Lanka (always quick to capitalize on tourists) have started to offer ayurvedic vacations from a week to a month long.