A Great View at Kandy's Hotel Casamara & Panorama Resort
Kandy is surrounded by mountains and steep hills, so it's no surprise that there are a number of places from which to gain commanding views over the city. The Bahirawakanda Buddha is one of the most obvious. The viewpoint on Rajapihilla Mawatha (location) offers an unbeatable perspective over the lake and the Temple of the Tooth behind it. The Slightly Chilled Lounge on Anagarika Dharmapala Mawatha (location) serves up great Asian food and sports another excellent view from the east. But for us, the best lookout over the city is right downtown at the Hotel Casamara.
The Casamara doesn't look like much from the outside but is the tallest building in its immediate vicinity and makes good use of its height with a top-floor bar. The view of Kandy is different from here, less romantic and more lively, because you're in the middle of the city. Though the tuk-tuk-clogged chaos of the streets can be stressful when you're down in it, it provides endless entertainment from above.
This was our favorite spot in town for a drink, and it's largely ignored by both locals and tourists. We were almost always the only people inside. So if you're in the mood to relax, and look down on the street life of Kandy like a haughty god, check out the Hotel Casamara.
Views from the Casamara Hotel: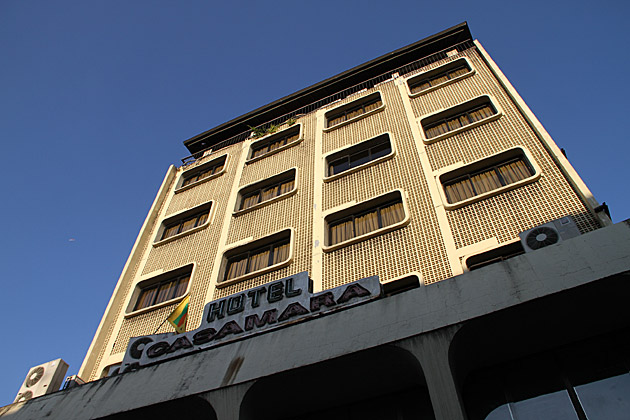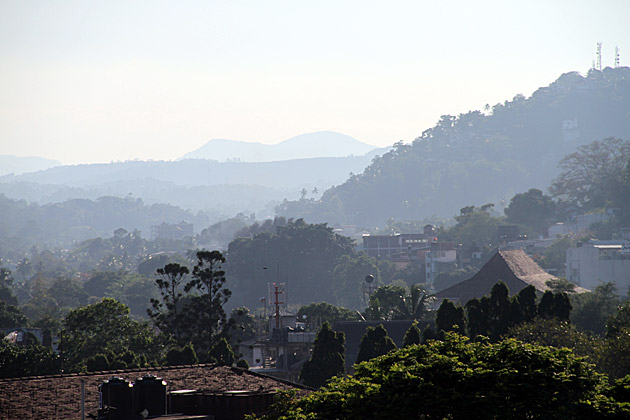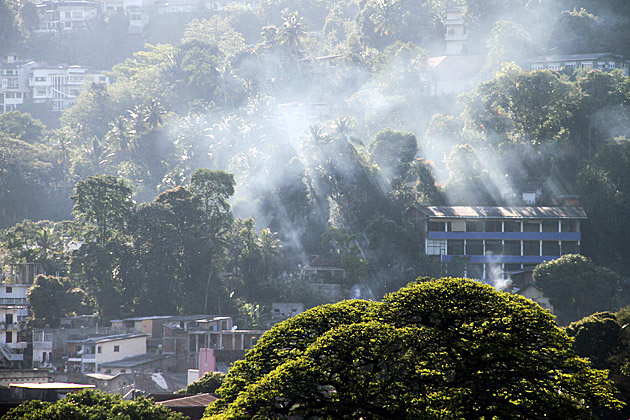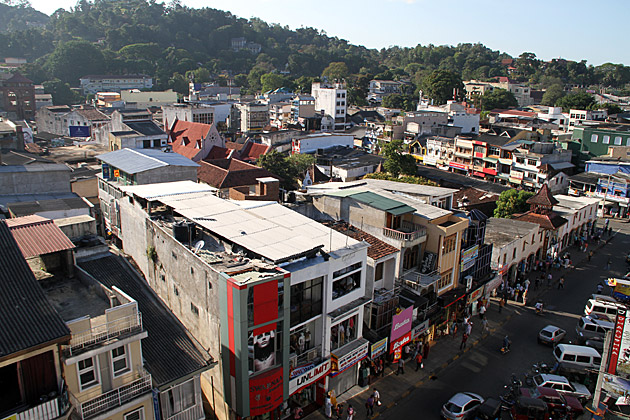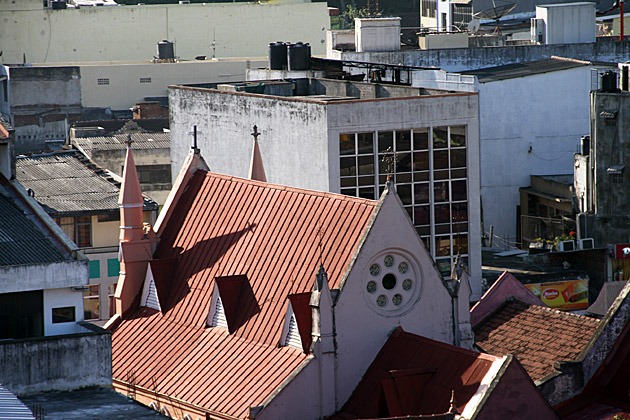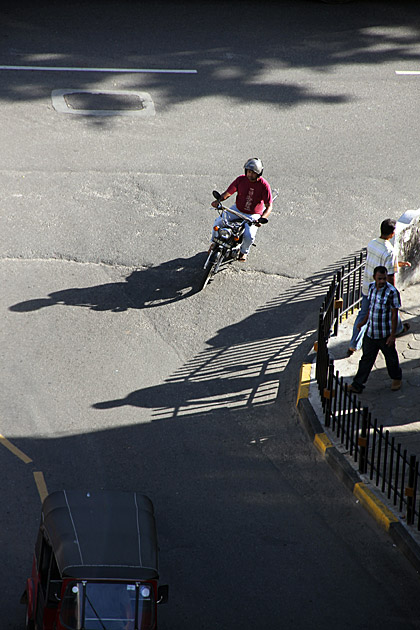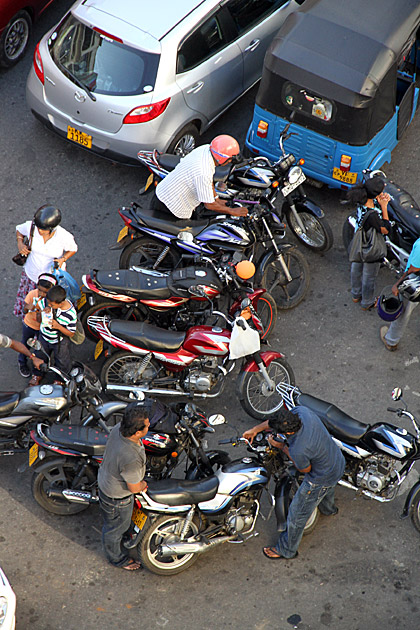 Another fun viewpoint, discovered while we were lost during our final days in Kandy, is at the Panorama Resort high up on a hill, on the eastern side of the city. You don't actually have a view of the city here, but of the verdant valley to Kandy's northeast. It's a great place for a drink — I don't know if I've ever had a more generous gin & tonic — and the view is amazing.
Views from the Panorama Resort: