The Archaeological, National, and Elephant Museums of Kandy
Just behind the Temple of the Tooth are a couple museums which might be worth a visit, depending on the degree to which looking at piles of old stuff turns your crank. The Archaeological Museum, hosted in the former King's Palace, and the adjacent National Museum are stuffed to the gills with artifacts and treasures from days long gone by.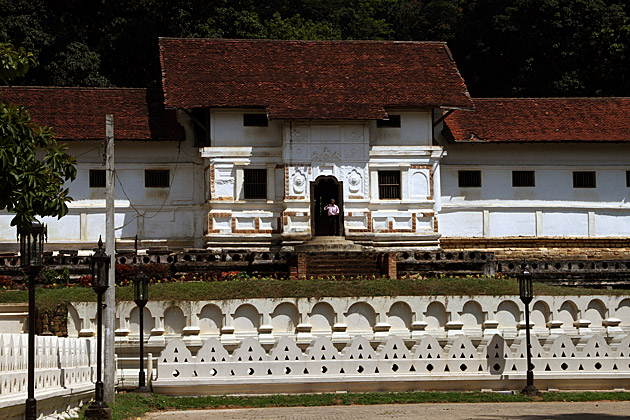 We had just left the Vishnu Devale, which sits across the Temple of the Tooth's moat. A hundred yards away, an old man was frantically waving at us. Curious and a little apprehensive, we approached him. With every step closer, the guy's excitement level increased … at 50 yards, he started hopping up and down. At 25, he grinned and began directing us as though he were on a runway, holding glowing sticks. And when we were 10 yards away, I swear he started convulsing. As soon as we were within striking distance, he grabbed our hands and dragged us into the Archaeological Museum.
This museum is hosted in the former palace of the Kandyan Kings. Most of the palace has been destroyed, though the front door and some supporting structures remain intact. The museum displays artifacts found in and around the city, in a dusty and poorly-presented collection. If not for our guide, we wouldn't have understood anything we were looking at — and even with him, it wasn't all that interesting. Pots. Moonstones. Other, larger pots. Most of a statue. But, the museum was free (apart from a small tip) and we enjoyed the opportunity to step inside the former royal palace.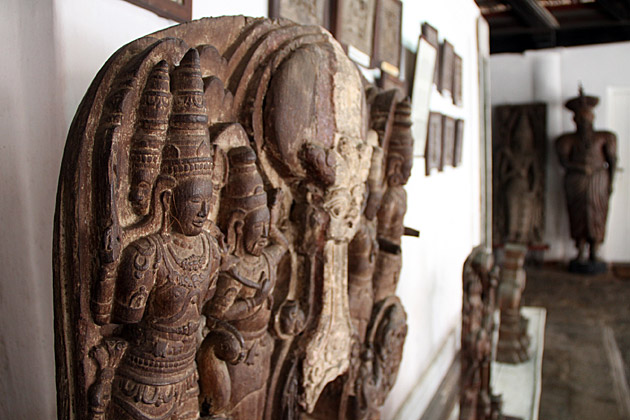 The nearby National Museum is far more compelling, though it costs 500 rupees to enter. Here, we found Kandyan-era weapons, like spears and bows, masks and ceremonial costumes, and a lot of information about the lives of the native people. There were ancient, but still legible, ola leaf manuscripts, as well as a copy of the 1858 Kandyan Treaty which ceded power to the Brits.
We should also mention the nearby Raja Tusker Museum, found inside the Temple of the Tooth complex. This is almost certainly the only museum I'll ever visit which is dedicated to a single elephant. Raja Tusker was beloved by Sri Lankans and his death in 1988 sparked a period of national mourning. This bizarre museum is nothing more than a room decorated with photographs and, in the center, Raja Tusker's enormous, taxidermied corpse.
None of these museums is essential during a trip to Kandy, but all are worth a peek if you have a few extra hours, or a deep interest in the history of the city.
Location of the Archaeological Museum
Location of the National Museum
Location of the Raja Tusker Museum
–Travel Insurance For Sri Lanka
Photos of the Royal Palace in Kandy: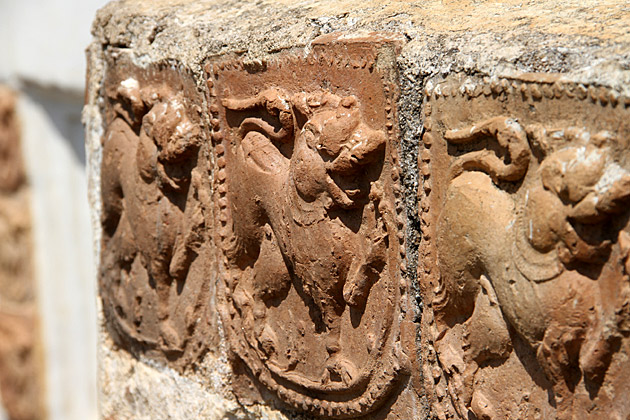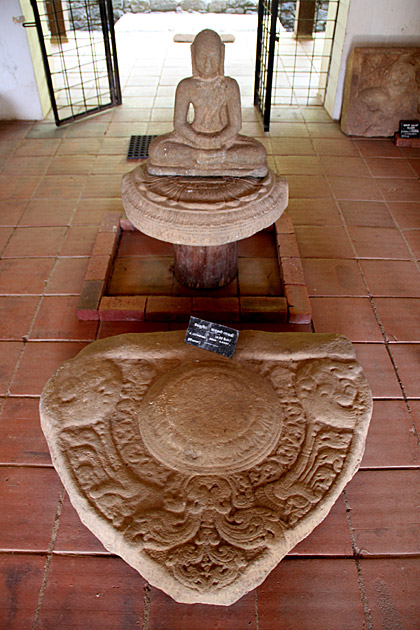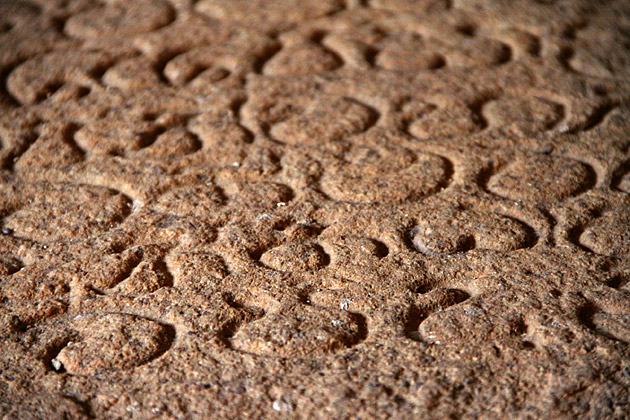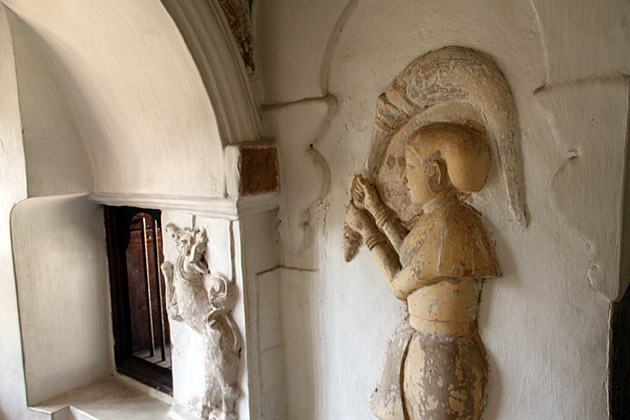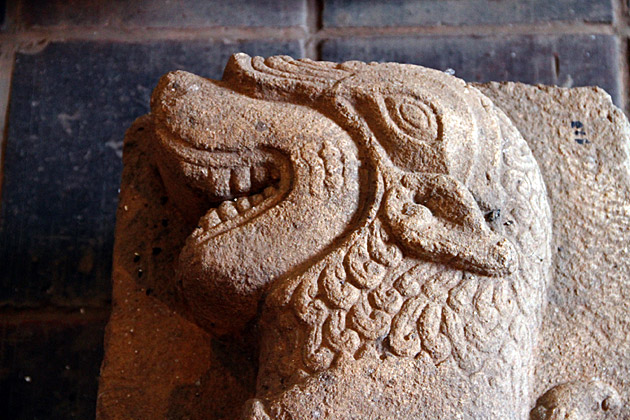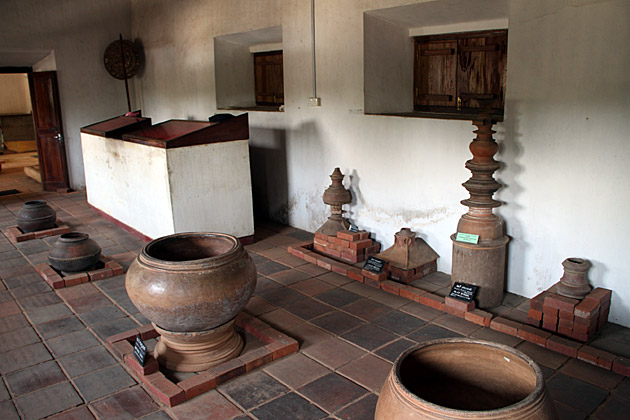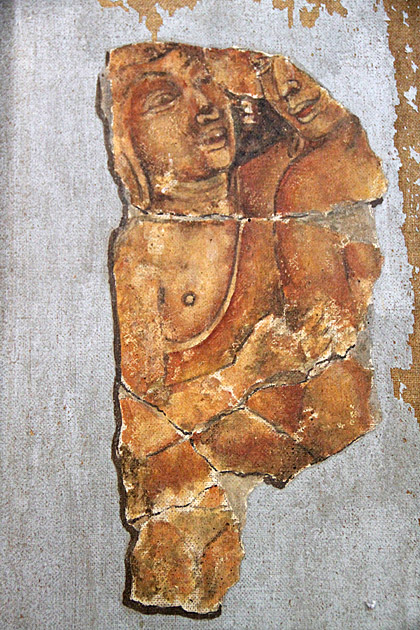 More Photos Of the Kandy National Museum: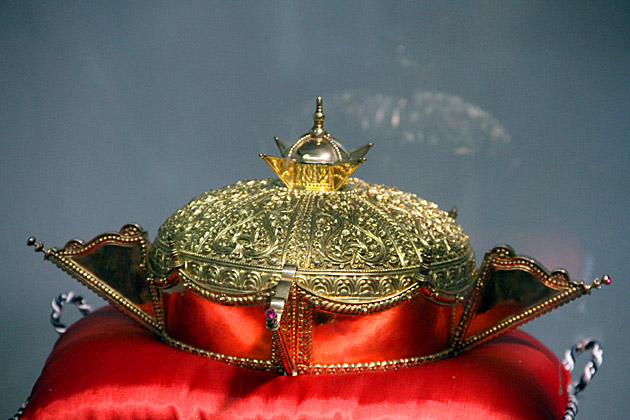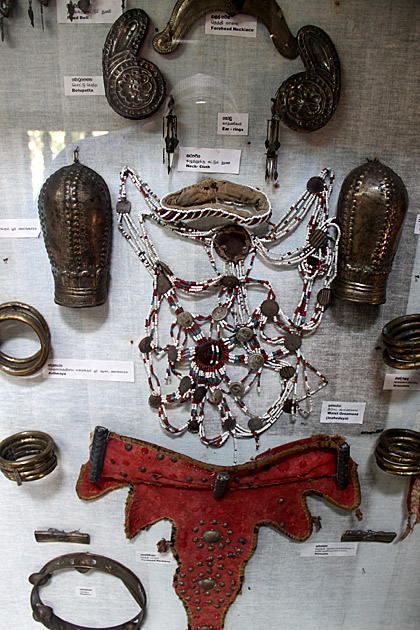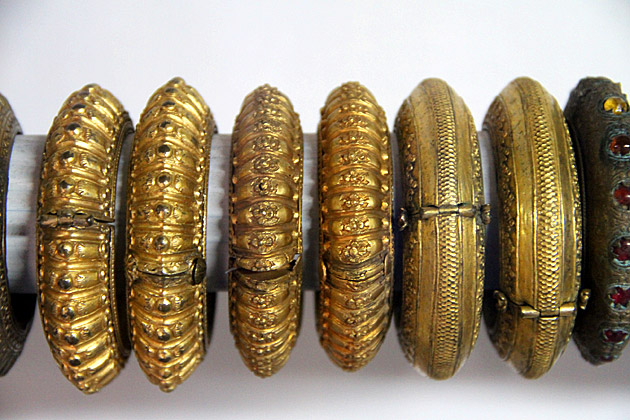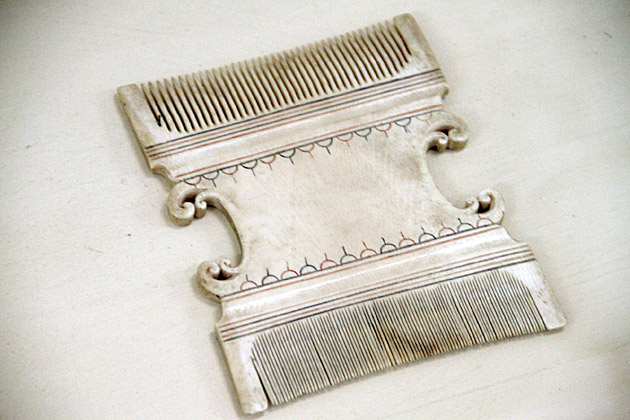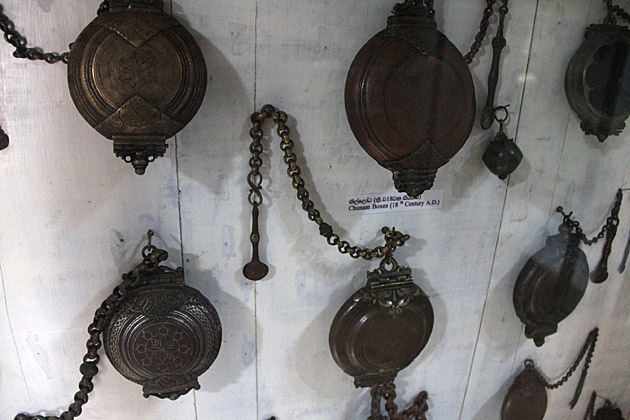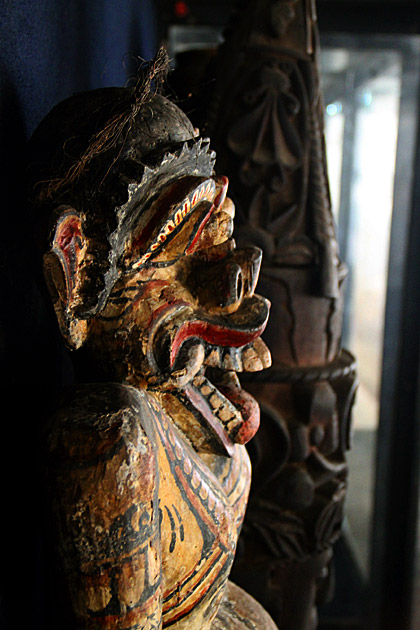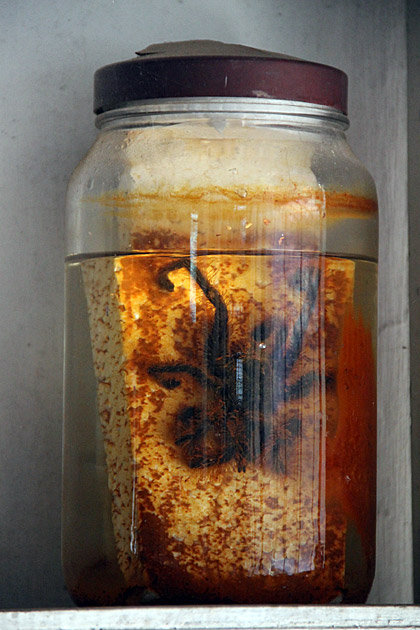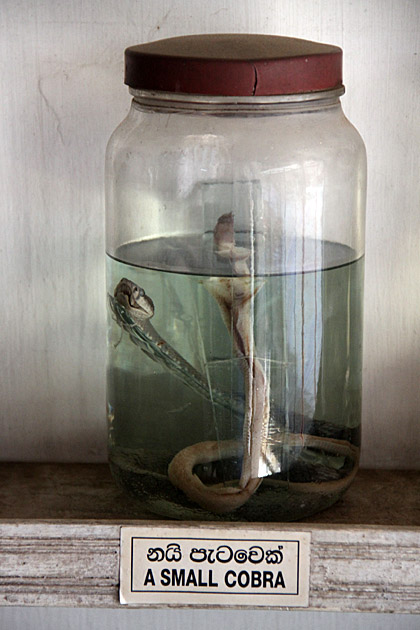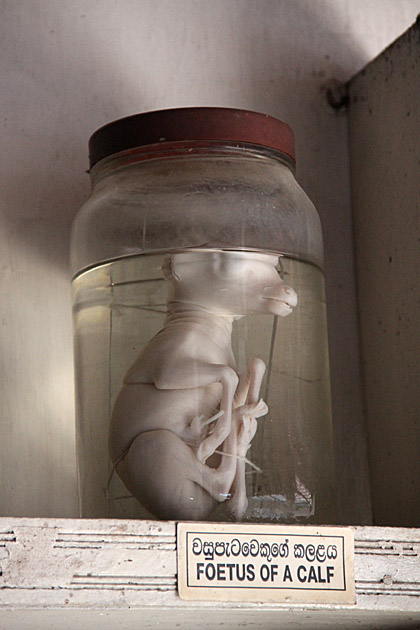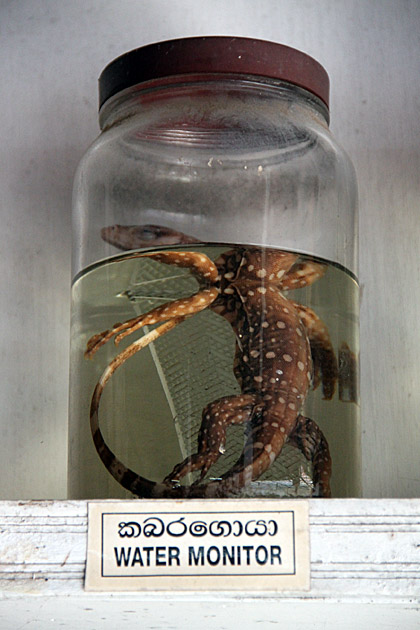 Raja Tusker Museum: