Sri Lanka, the pendant-shaped jewel hanging off the earlobe of India, has had a number of names throughout its long history. Under British rule, the island was known as Ceylon. Arabs called it Serendib, the origin of the word serendipity, which hints at its beauty. And for a span of three months, Jürgen and I would be referring to it as "home".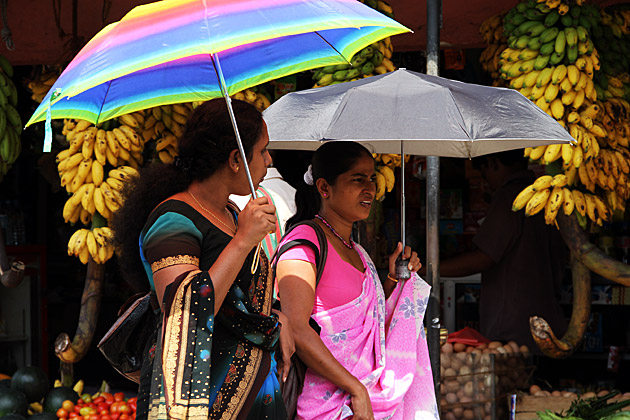 Our flight from New York City left on the evening of January 31st, but we didn't touch down in Sri Lanka until the morning of February 2nd. The time difference is ten and a half hours, and the distance about 9000 miles. Stinking, half-conscious sweat-zombies, we collapsed into a waiting taxi and embarked on a noisy 90-minute drive from Negombo to Colombo, the island's capital.
Though it's only about the size of West Virginia, Sri Lanka is home to over 22 million souls. Sinhalese Buddhists, Hindu Tamils, Christians and Muslims share the land in an unsteady peace: a twenty-six year civil war waged between the Sinhalese-majority government and the Tamil Tigers (LTTE) of the north only ended in May, 2009. The ethnic diversity is reflected in the island's nature. Flat lowlands surround a mountainous center, and the nation boasts rain forests, pristine beaches, ancient temples and a richly diverse wildlife. A little piece of paradise in the Indian Ocean.
In order to do justice to Sri Lanka, we decided to roam about the island instead of dedicating all 91 days to a specific city. Though we were viciously jet-lagged on arriving, we wasted no time and went out to explore Colombo the very same morning… sleeping could wait; there was a whole new country waiting to be discovered!
Make sure to follow us on Twitter and Facebook, and subscribe to our RSS feed or newsletter. We love hearing from readers, so please get in touch with us via comments, our contact form or email. And if you're from Sri Lanka, or know the island well, we're always on the lookout for great tips and advice. Don't hesitate to write!
Chucky, 2001-2012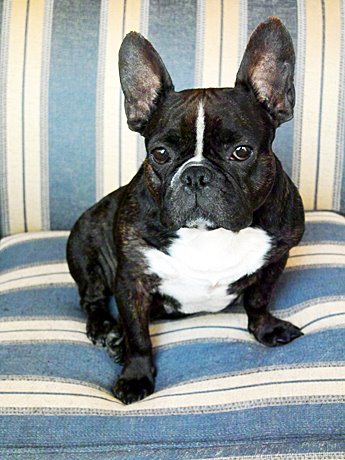 Before arriving, we spent a difficult couple weeks in the USA. We had to say goodbye to our ten-year-old French Bulldog Chucky, who had developed cancer. Our little co-adventurer, Chucky had been around the world with us, from Europe to North and South America. I'm not certain she really "loved" travel like we do… in fact, I'm rather sure she didn't. But she was a trooper until the end, and we miss her terribly. So it's up to Sri Lanka to distract us, and get our minds on happier things.