Kandy's Three Temple Loop
Conveniently, three of the most ancient and interesting temples in the central highlands are within easy walking distance of one another, southwest of Kandy. Even if the temples themselves weren't fascinating, and they are, the seven-kilometer path which connects Embekke, Lankathilake and Gadaladeniya leads past rice fields and through small towns, and would be worth walking in its own right. Judging by the enthusiastic manner in which locals greeted us, I don't think a lot of tourists pass this way.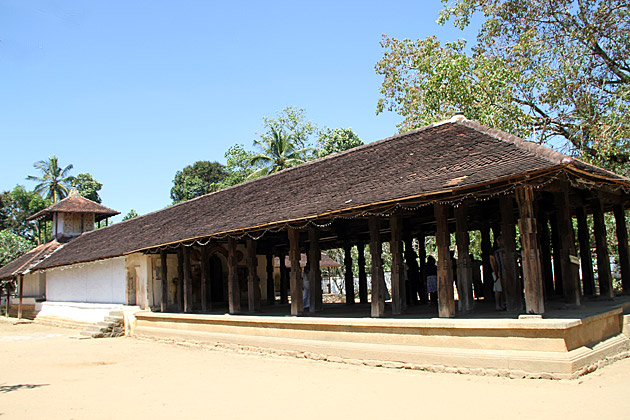 A twenty-minute bus ride from Kandy brought us to the village of Embekke (or Ambekke, or Embekka; as often happens in Sri Lanka, English spelling is fluid), and after a kilometer's walk, we found the Devale. A ceremony was getting underway and we watched as about 50 Sri Lankans dressed in white came to pay their respects to Buddha. I'm still trying to get a handle on Buddhism; the worshipers here didn't do much besides stand around, listen to the drums and watch the main temple dude first carry plates back and forth, then spend five minutes ringing the paint off a bell.
All of the temples we'd see today were built in the 14th century, before the Kandyan Kingdom was fully established. Embekke is famous for the intricately carved wooden pillars of its digge, or drum hall. These were incredible; each pillar had a different pattern carved into each of its four sides. Wrestlers, stick dancers, warriors, elephants, lions, peacocks and flowers. My favorite was a strange hybrid of a bull and an elephant.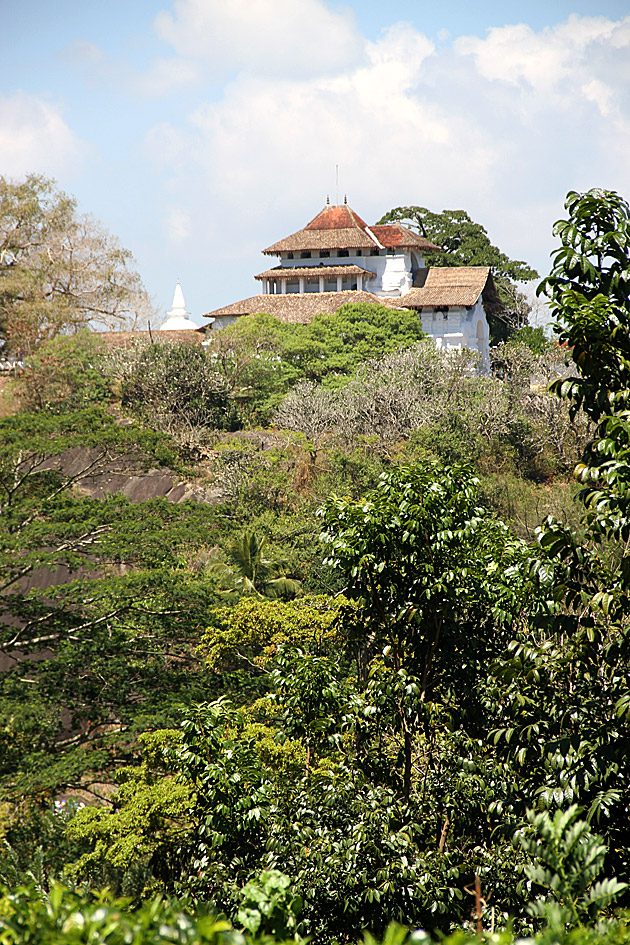 The most beautiful stretch of our walk was between Embekke and Lankathikale. As we rounded a curve in the road and descended a hill, an extensive paddy field spread out in the distance, and atop a massive stone outcrop was the temple. We both spotted it at the same time, and simultaneously stopped walking, so gorgeous was the scene laid out in front of us.
This ancient temple was our favorite of the day. Tall and looming on top of its rocky perch, with nothing in sight except pristine nature, it was the most lovely place we had yet visited in Sri Lanka. Inside, the temple was high-ceilinged and dark, with a massive Buddha as its centerpiece. A little Buddhist monk, no older than twelve, was there to greet us and remind us to keep the flash off. Outside the shrine, a roped-off section in the stone protected a 14th-century engraving recording the construction of the temple.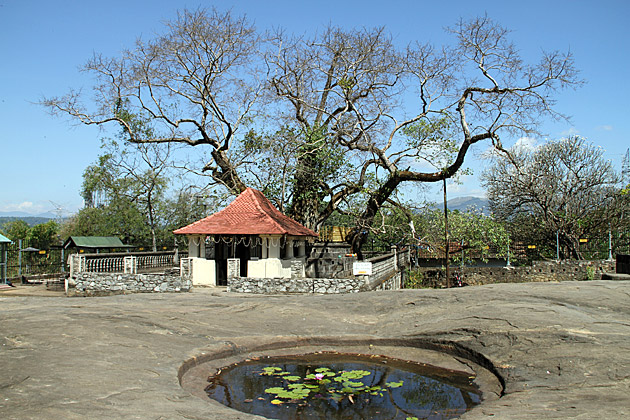 The road to Gadaladeniya was the most wearisome stretch, along a dusty road through an endless town of identical shops, none of which had cold water. I entertained myself, and annoyed Jürgen, by repeating the name of the upcoming temple over and over. God-Allah-Denny-Ah! Gotta-lot-a-NEE-ya! Although Gadaladeniya turned out to be the least interesting of the three temples, it has by far the most delightful name.
This temple was unfortunately under construction when we visited, though we were able to take a look around inside. The best feature of was a large dagoba surrounded by four mini-dagobas, each of which you could enter. We gave short shrift to Gadaladeniya, because of the construction, because of the piping hot stone on bare feet, and because we were templed-out, but it was still an amazing place.
More Pics from Embekke Devale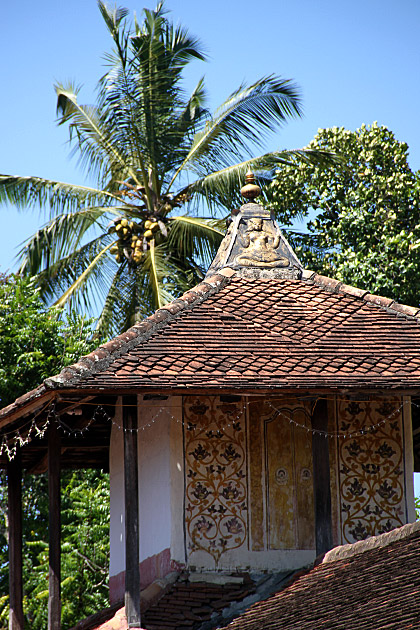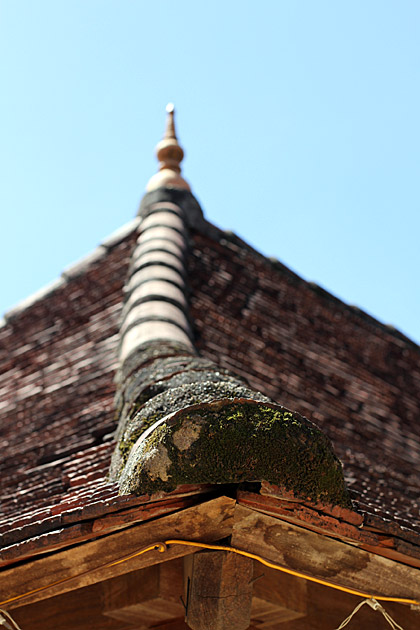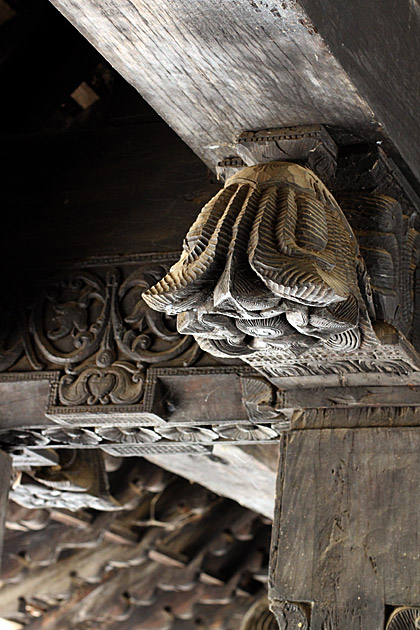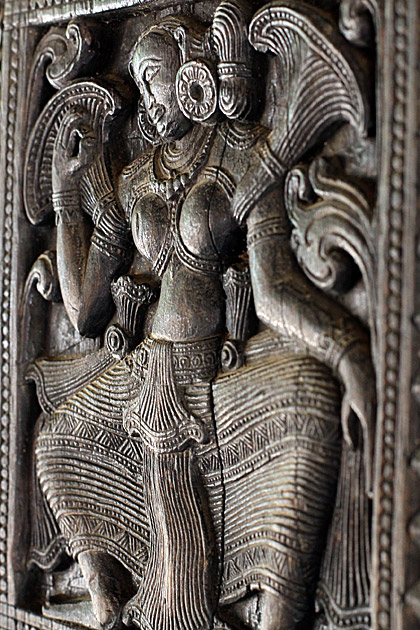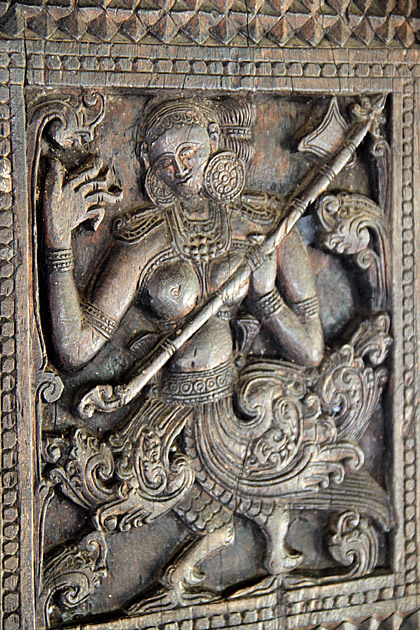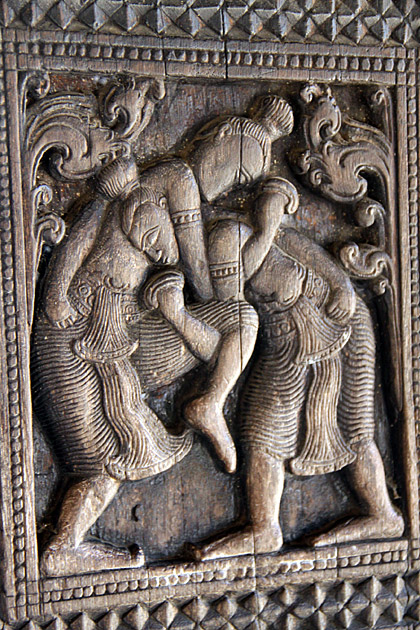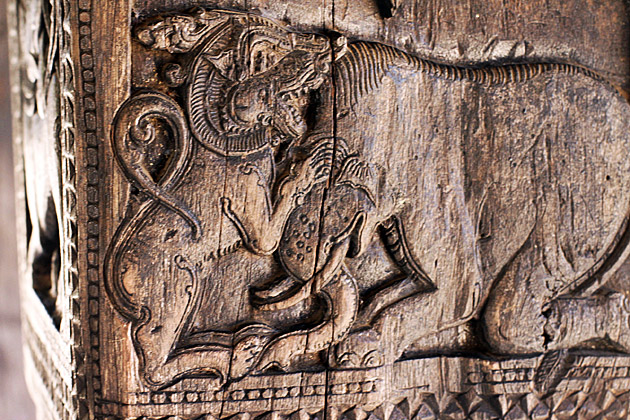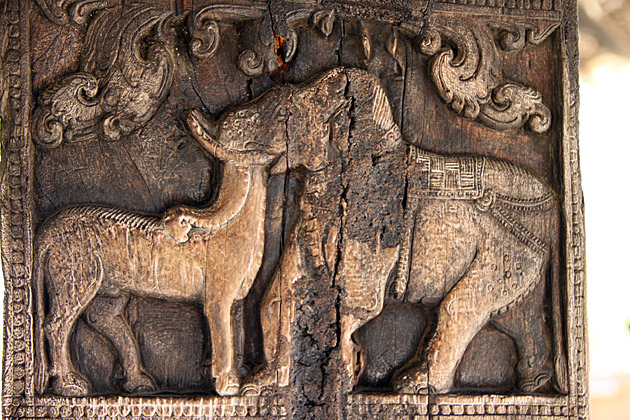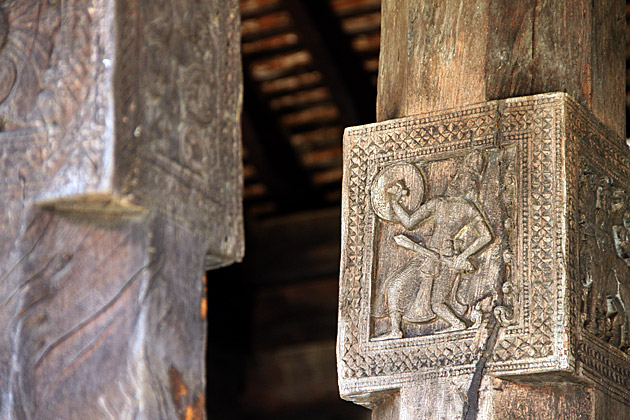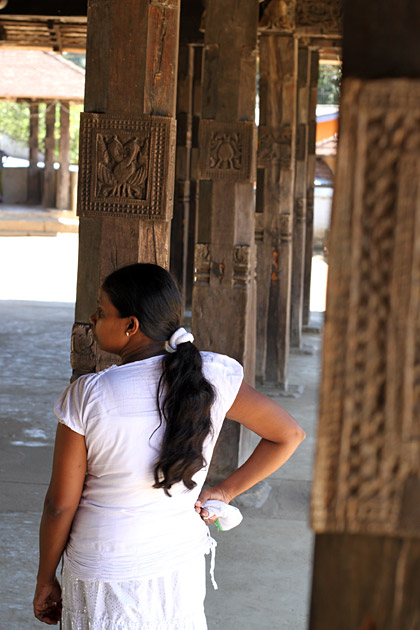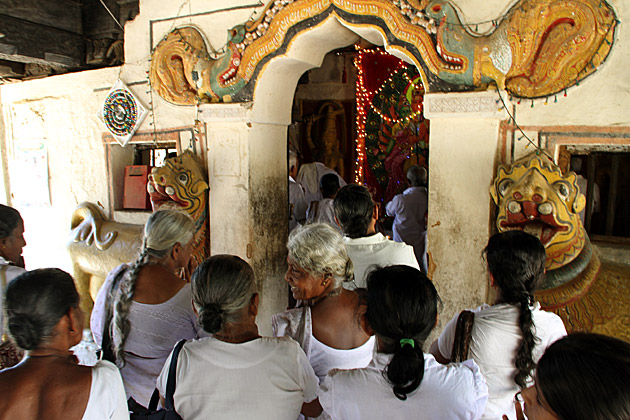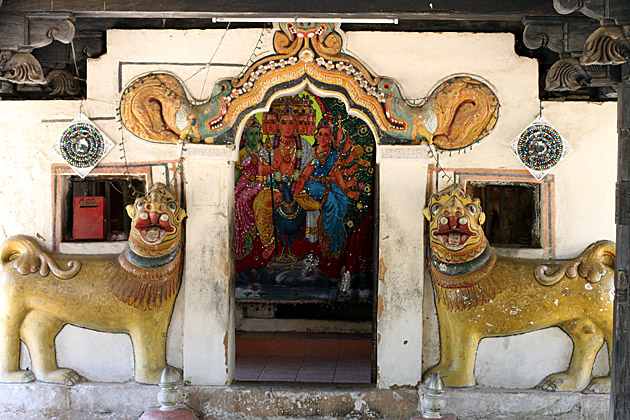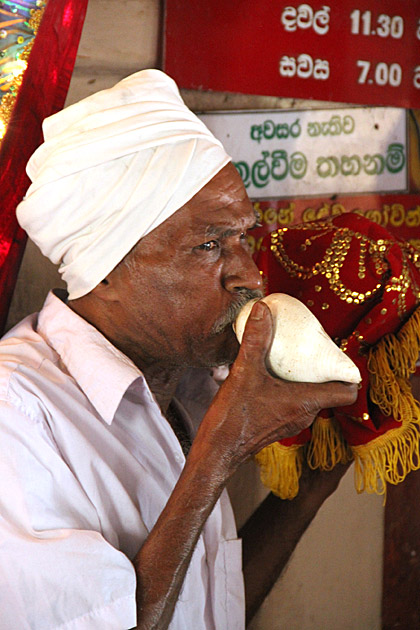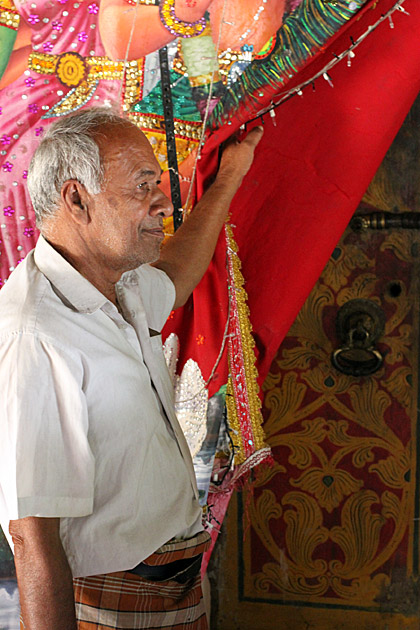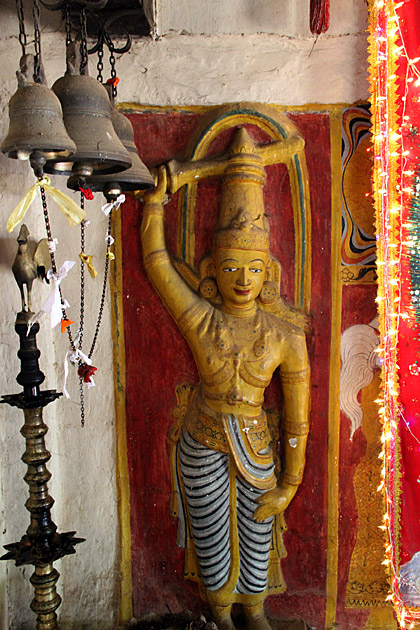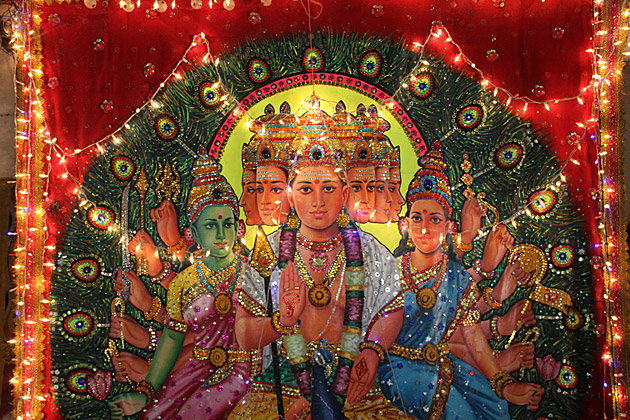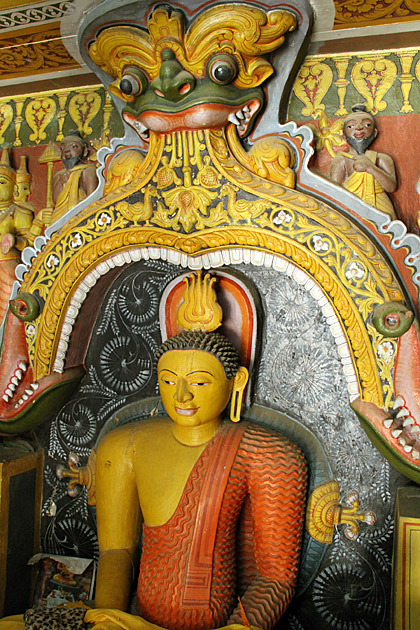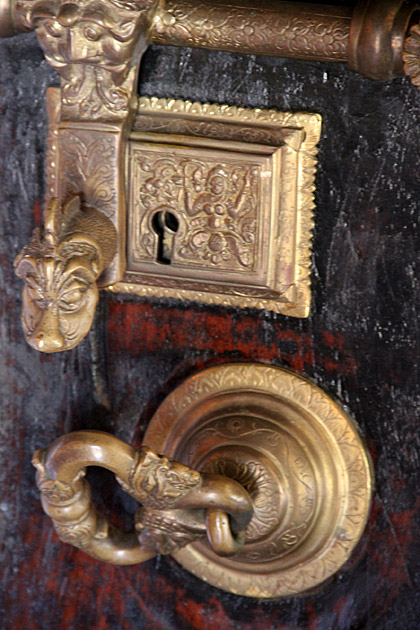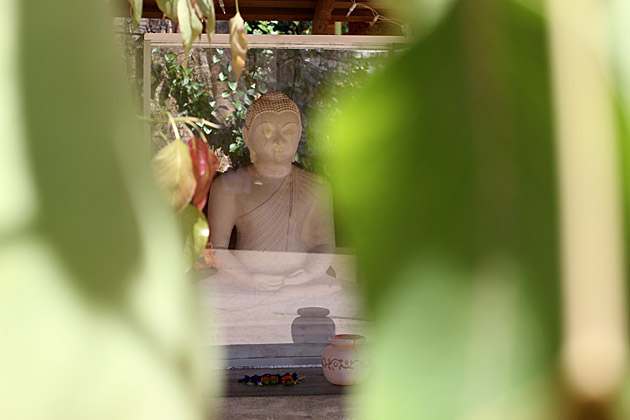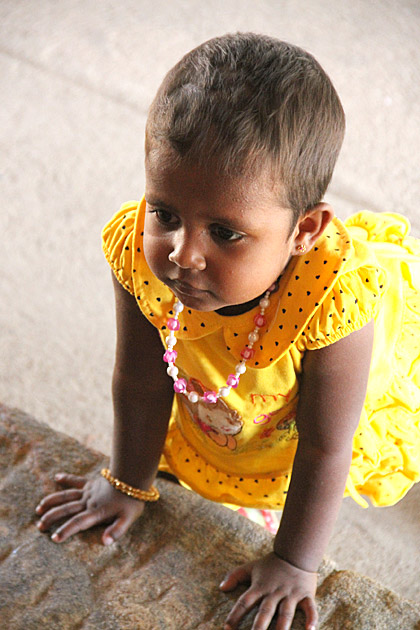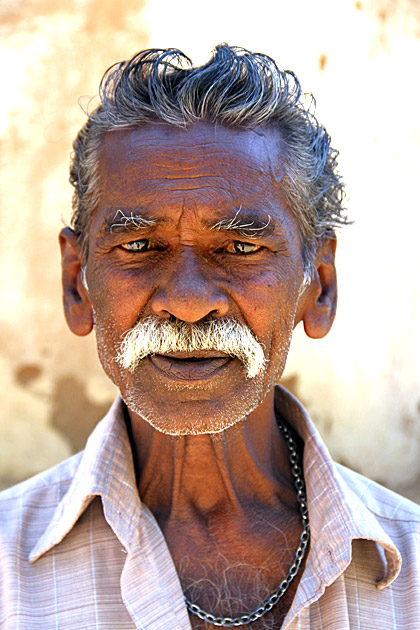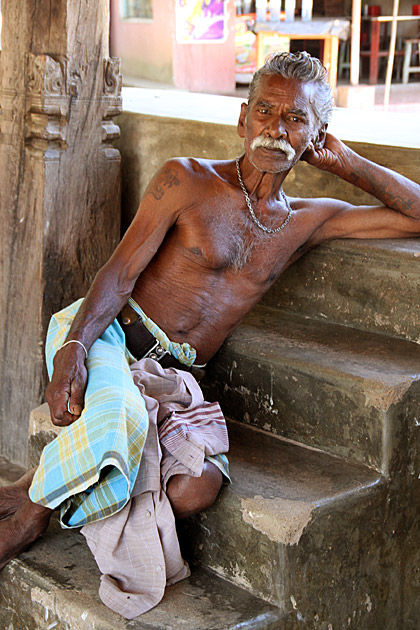 More Pics from Lankatikale: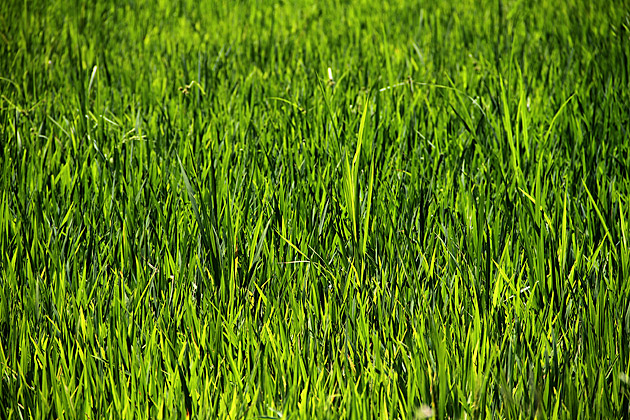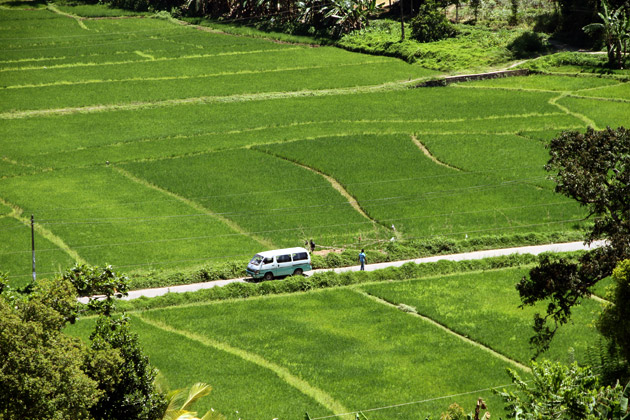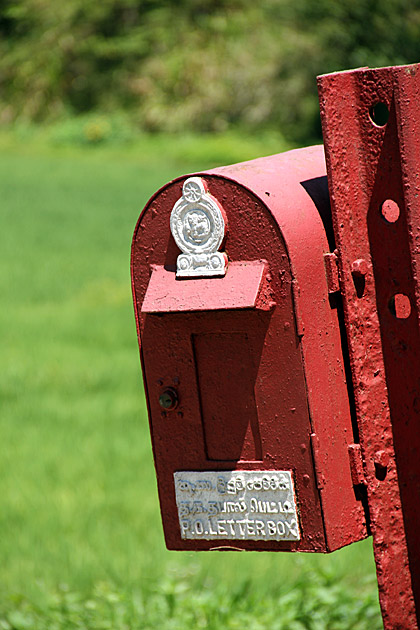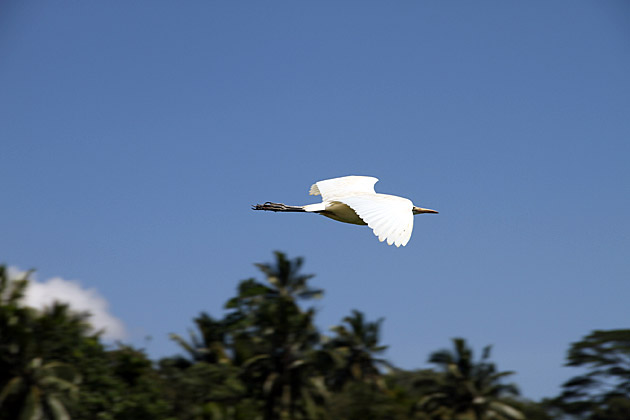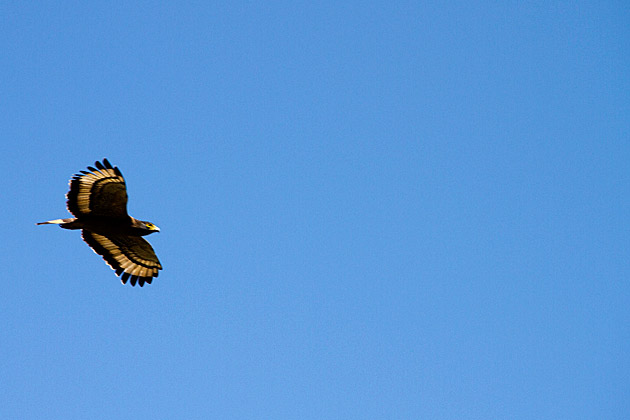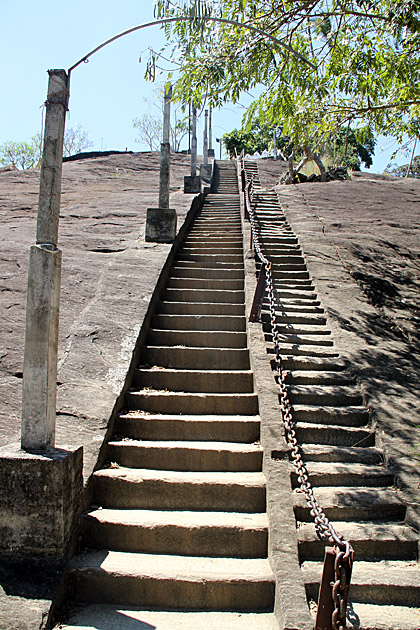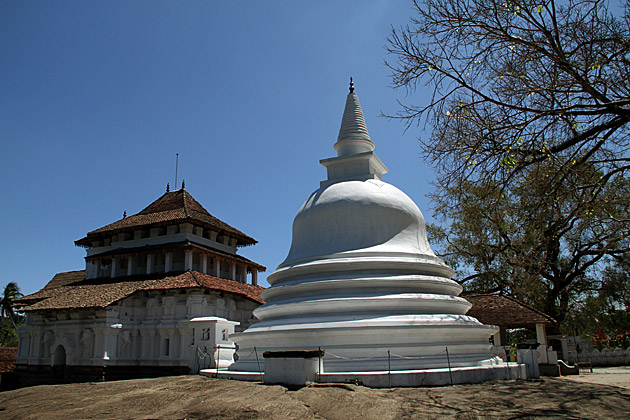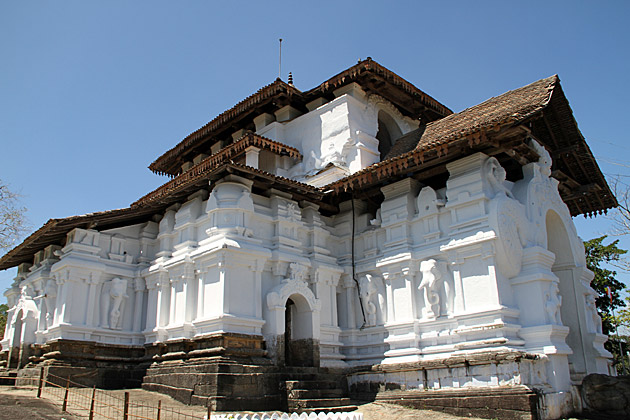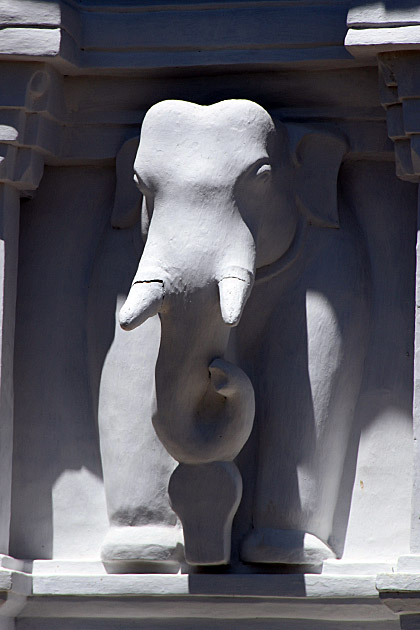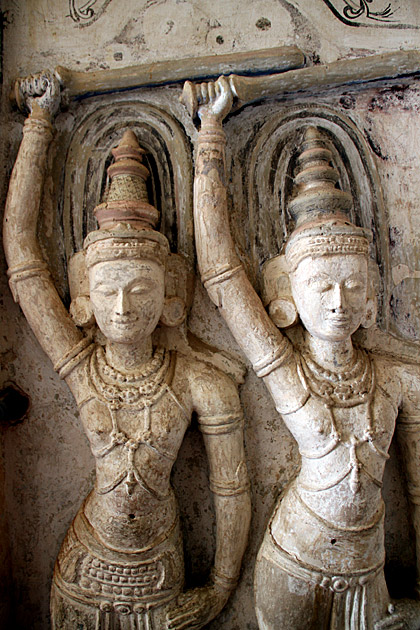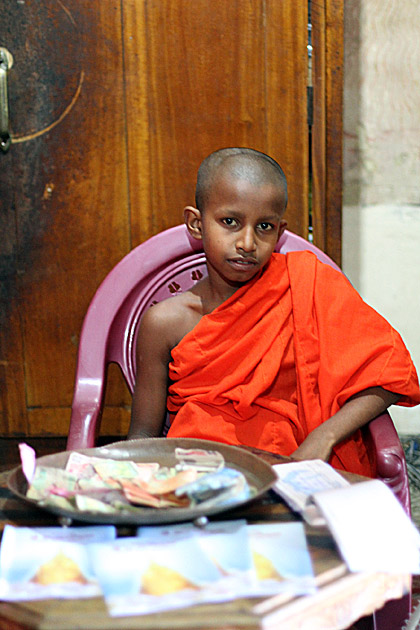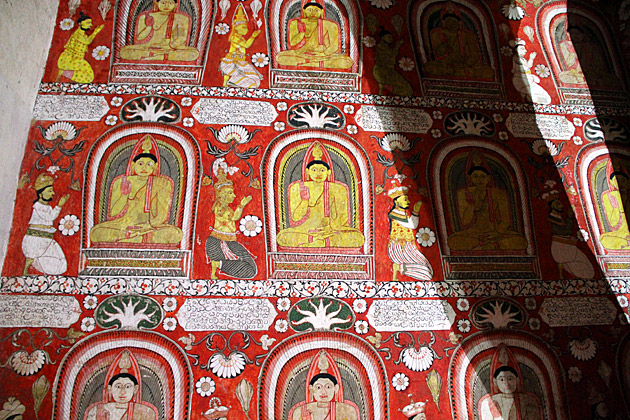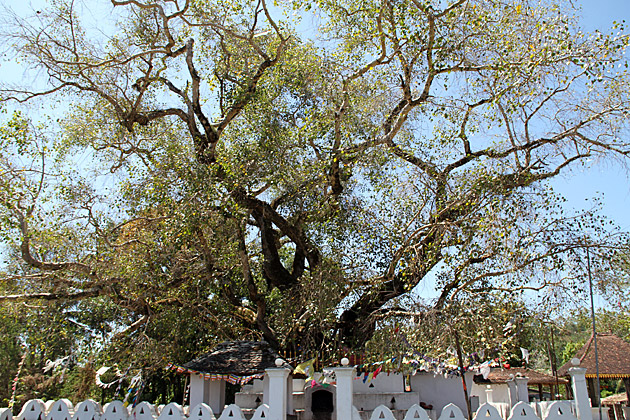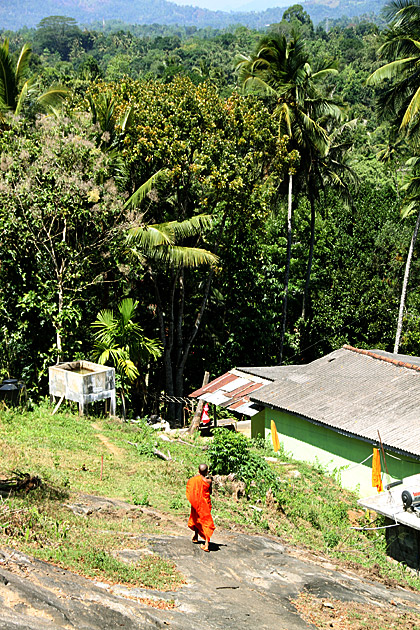 More Pics from Gadaladeniya: