For 91 days
we lived on the island of Sri Lanka, and had some unforgettable adventures and experiences. We got up close with the wildlife, learned about the country's volatile history, met the curious locals, visited ancient Buddhist ruins, and tried to explore every corner of this amazing country. Whether you're planning your own trip to Sri Lanka, or just interested in seeing what makes it such a special place, we hope you enjoy our anecdotes and photographs. Start
at the beginning
of our journey, visit our
comprehensive index
to find something specific, or choose one of the articles selected at random, below:
We've gathered together all of the articles and over 250 photographs from our three-month adventure in Sri Lanka into an E-Book for your Kindle or E-Reader. Carry all of our Sri Lankan experiences along with you in this portable format. The book includes a comprehensive index, which makes navigation a cinch, and features all our anecdotes, advice and the best full-color images from our months in Sri Lanka. We had an unforgettable time in this beautiful and occasionally frustrating island nation, and hope our experiences can help enrich your own visit there.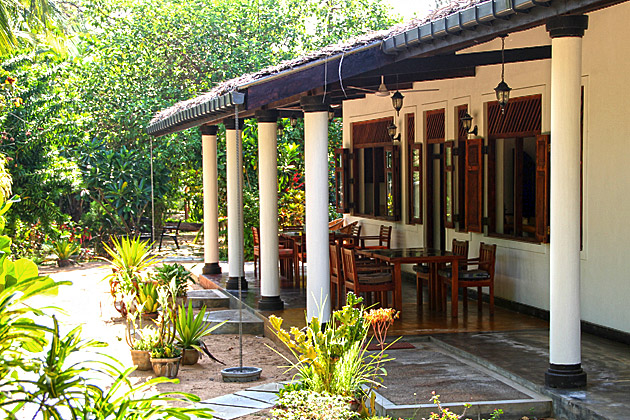 The bulk of our stay in Arugam Bay was spent in the comfortable confines of The Danish Villa. Tucked back far off the town's main road, this small hotel has just five rooms, all with attached bathrooms and most with air conditioning.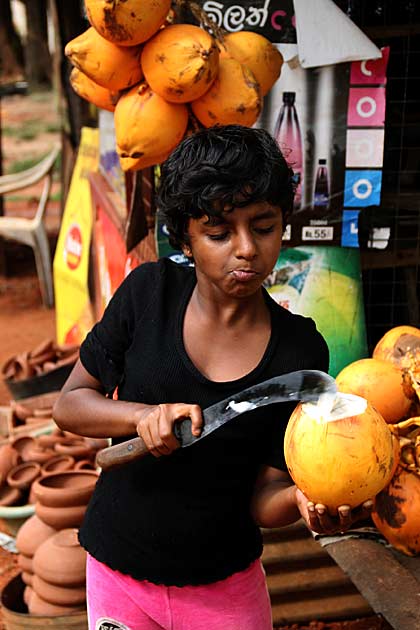 In every city, town or village of Sri Lanka, and alongside country roads, you'll find stands hawking golden coconuts. These are thambili, or King Coconuts, and we've made it a habit to grab one every day.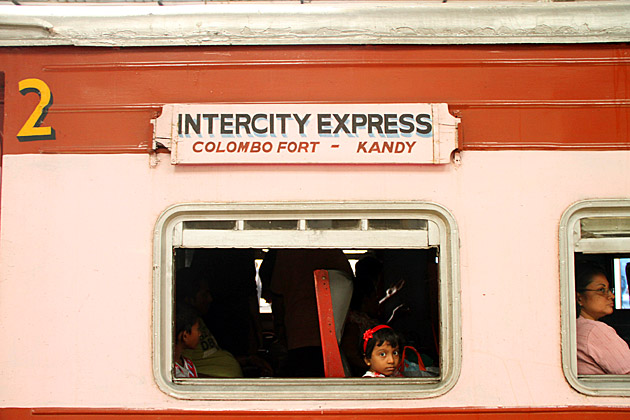 The slow-moving, three-hour journey from Colombo to Kandy is one of the most spectacular train rides we've ever taken. The track leaves the smoggy metropolis quickly behind, and travels inland through regions of increasing beauty and altitude, until arriving at Sri Lanka's hilltop jewel, Kandy. Throughout the ride, we were captivated by the ever-changing landscape, and spent the trip poking our heads out open windows, or hanging carefree from the doors like the feckless punks we are (or, would like to be).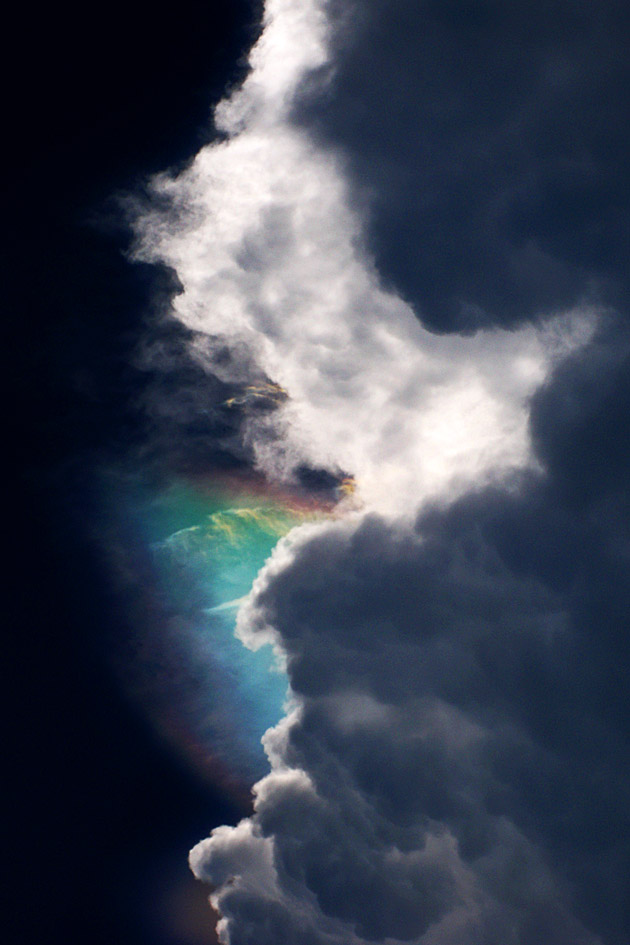 Sri Lankan New Year, that is. The holiday, which brings normal life on the island to a complete stop for two full days, is observed on either the 13th or 14th of April, depending on astrological calculations.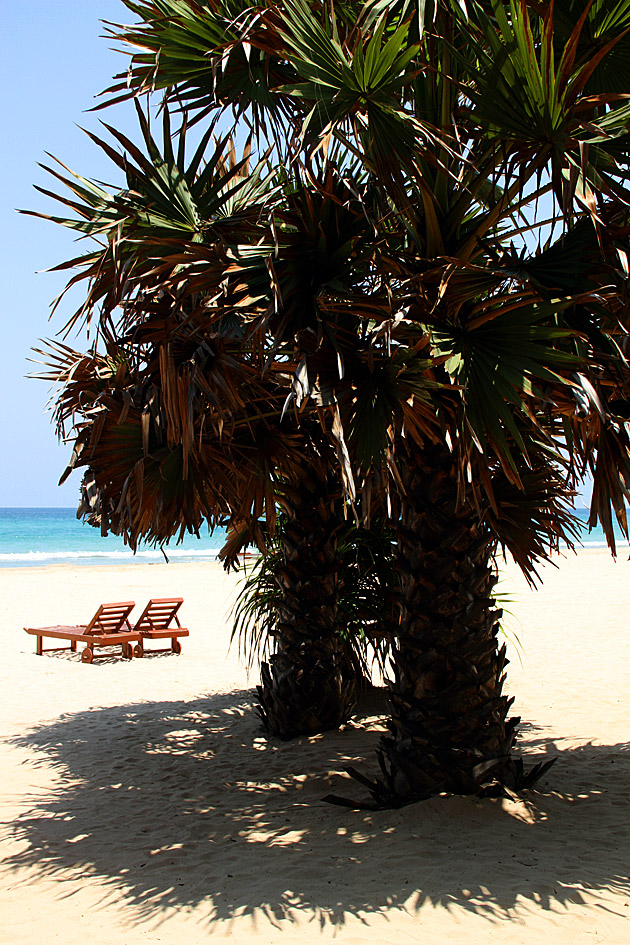 Nilaveli Beach, about fifteen kilometers north of Trinco, was once one of eastern Sri Lanka's favorite destinations. But then the twin catastrophes of Civil War and tsunami came along. The devastating 2004 Indian Ocean earthquake and tsunami left 35,000 Sri Lankans dead and displaced a further half million, mostly along the eastern coast. Nilaveli has spent the last few years in recovery mode and, if our short visit was any indication, it's ready to welcome visitors back.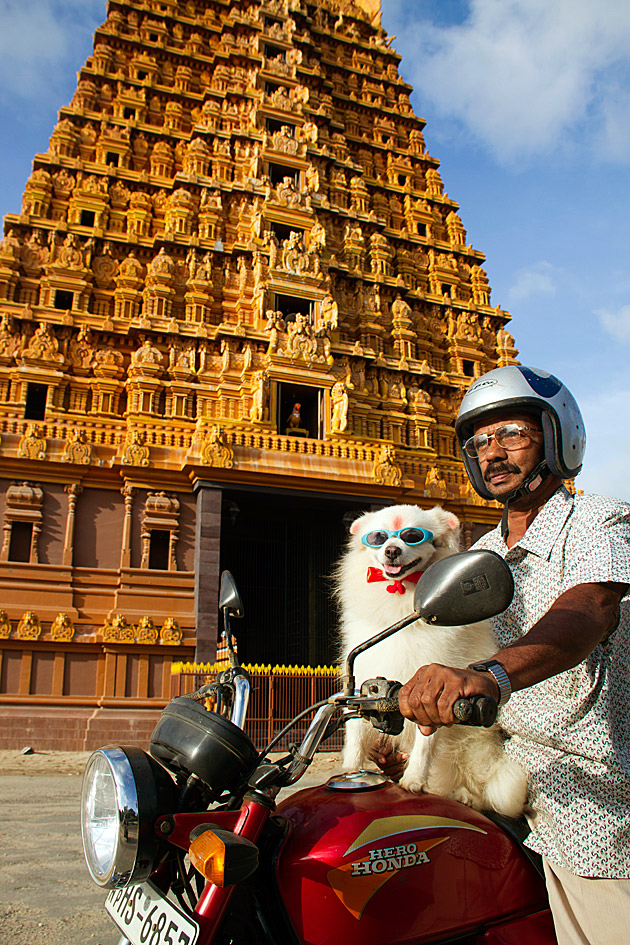 An enormous, 100-foot golden tower announces the presence of the Nallur Kandaswamy Kovil, on the northern end of Jaffna. This is the largest and most important place of worship on the peninsula, and holds multiple daily ceremonies. Jürgen and I removed our shoes and shirts (oh quiet down, all you squealing tweens!), and stepped inside for an afternoon observance.