For 91 days
we lived on the island of Sri Lanka, and had some unforgettable adventures and experiences. We got up close with the wildlife, learned about the country's volatile history, met the curious locals, visited ancient Buddhist ruins, and tried to explore every corner of this amazing country. Whether you're planning your own trip to Sri Lanka, or just interested in seeing what makes it such a special place, we hope you enjoy our anecdotes and photographs. Start
at the beginning
of our journey, visit our
comprehensive index
to find something specific, or choose one of the articles selected at random, below:
We've gathered together all of the articles and over 250 photographs from our three-month adventure in Sri Lanka into an E-Book for your Kindle or E-Reader. Carry all of our Sri Lankan experiences along with you in this portable format. The book includes a comprehensive index, which makes navigation a cinch, and features all our anecdotes, advice and the best full-color images from our months in Sri Lanka. We had an unforgettable time in this beautiful and occasionally frustrating island nation, and hope our experiences can help enrich your own visit there.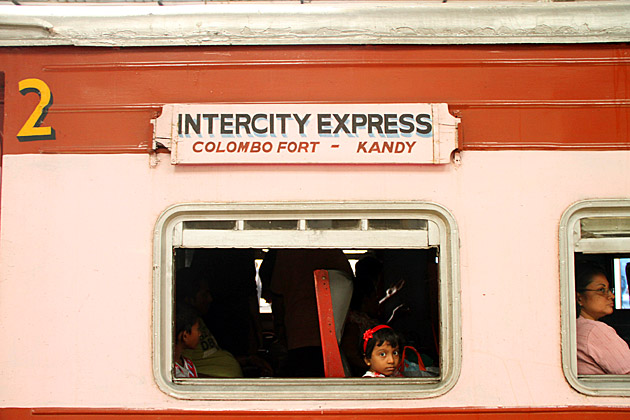 The slow-moving, three-hour journey from Colombo to Kandy is one of the most spectacular train rides we've ever taken. The track leaves the smoggy metropolis quickly behind, and travels inland through regions of increasing beauty and altitude, until arriving at Sri Lanka's hilltop jewel, Kandy. Throughout the ride, we were captivated by the ever-changing landscape, and spent the trip poking our heads out open windows, or hanging carefree from the doors like the feckless punks we are (or, would like to be).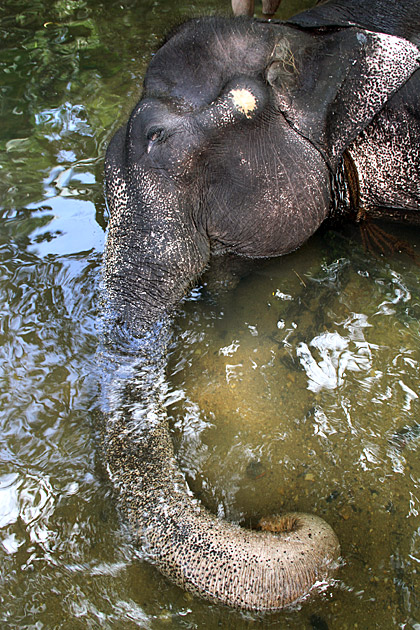 Spurred by the popularity of the Elephant Orphanage, the area around Pinnawela has become something of a strip mall for elephantine adventures. Up and down the narrow road leading from the highway are signs and shops touting "Elephant Rides!" or "Pet an Elephant!" It's a little dispiriting, but after our positive experience at the orphanage, we decided to push our luck and visit the Millennium Elephant Foundation before heading back home.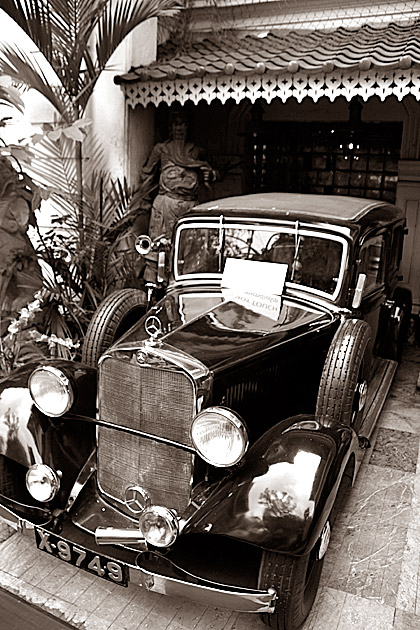 Originally settled about 36,000 years ago, Sri Lanka has one of the world's oldest histories. So attempting to condense its long and turbulent story into a "concise" version is a fool's errand. But then, we are the foolish children of a modern age, without the time for outdated concepts like thoroughness or nuance! Give the history of Sri Lanka to us in 140 characters or less, please.
Twenty kilometers north of Tangalla lies the large rock of Mulkirigala, reminiscent in shape to Sigiriya. The rock houses an impressive series of cave temples dating from the third century, similar to those of Dambulla. A mix between Sri Lanka's two most famous sites, Mulkirigala sounded like a winner.
Our first day in Trinco, while we were walking up Fort Frederick Road, we spotted a small deer in a park. Of course, deer are skittish, but we were unusually nearby and no "danger alarm" seemed to be going off in his head. Then we noticed another deer, walking alongside dogs, and another approaching a group of people. Then we saw someone petting one. Then I pet one. And after that, we watched a couple guys share their rice and curry with one. And that's when I figured out there must be LSD in my water.
During our weeks in Kandy, we passed by the Rajanima Craft shop a number of times and finally decided to visit on our second-to-last day in the city. One of the guys working there was happy to take some time out, show us around the shop and explain a little about the craft.