For 91 days
we lived on the island of Sri Lanka, and had some unforgettable adventures and experiences. We got up close with the wildlife, learned about the country's volatile history, met the curious locals, visited ancient Buddhist ruins, and tried to explore every corner of this amazing country. Whether you're planning your own trip to Sri Lanka, or just interested in seeing what makes it such a special place, we hope you enjoy our anecdotes and photographs. Start
at the beginning
of our journey, visit our
comprehensive index
to find something specific, or choose one of the articles selected at random, below:
We've gathered together all of the articles and over 250 photographs from our three-month adventure in Sri Lanka into an E-Book for your Kindle or E-Reader. Carry all of our Sri Lankan experiences along with you in this portable format. The book includes a comprehensive index, which makes navigation a cinch, and features all our anecdotes, advice and the best full-color images from our months in Sri Lanka. We had an unforgettable time in this beautiful and occasionally frustrating island nation, and hope our experiences can help enrich your own visit there.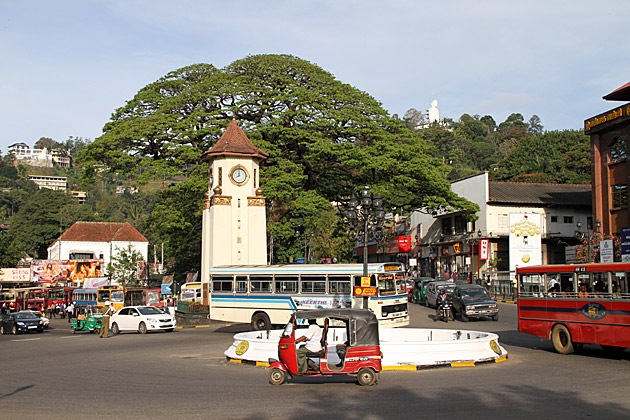 Though our initial stop in Sri Lanka was Colombo, we only spent a few days there, saving the first extended stay of our 91-day itinerary for Kandy. Strategically situated high in the hill country, almost exactly in the middle of the island, Kandy was the last bastion of Sri Lankan independence during the colonial period. Today, the smallish city of just over a hundred thousand pulses with life and a heavy tourist presence, for which it can thank its unique culture, history and unbelievable natural beauty.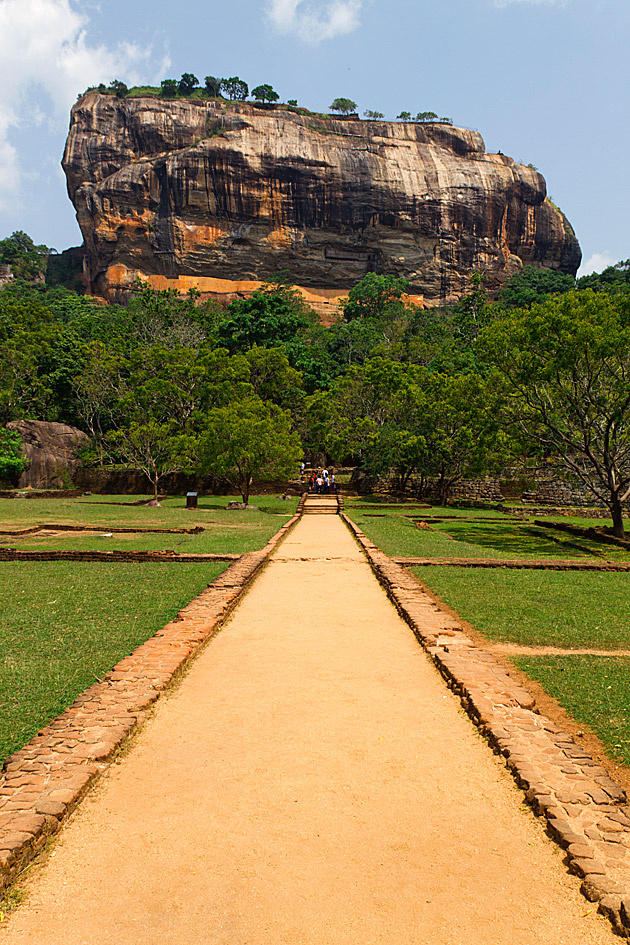 Prince Kassapa had always harbored a secret jealousy towards his half-brother Moggallana. Upon the demise of their father, King Dhatusena, the throne would surely pass to Moggallana, whose mother was the Royal Consort. Kassapa, on the other hand, had been born of a common concubine. But he was not the sort of youth to resign himself to his fate. "No", he told himself in the palace at Anuradhapura one dark evening in 473 AD. "No, the throne must be mine"!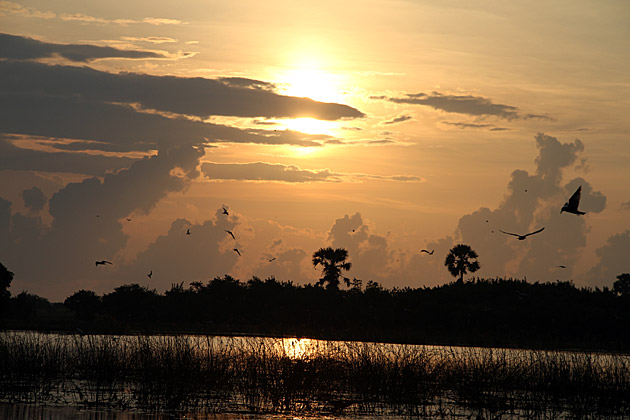 There's more to do in Arugam Bay than just surfing and chilling out in beachside bars. The village is surrounded by some amazing and largely undeveloped nature. One sunny morning, we took a tour of the Pottuvil Lagoon, just to the north, hoping to see the elephants and crocodiles which make their home there.
For our three-day road trip that would bring us to Ritigala, Sigiriya and Dambulla, we needed a lot of energy. Luckily, we couldn't have chosen a more restful place to spend our down hours: The Back of Beyond Eco Lodge in Sigiriya.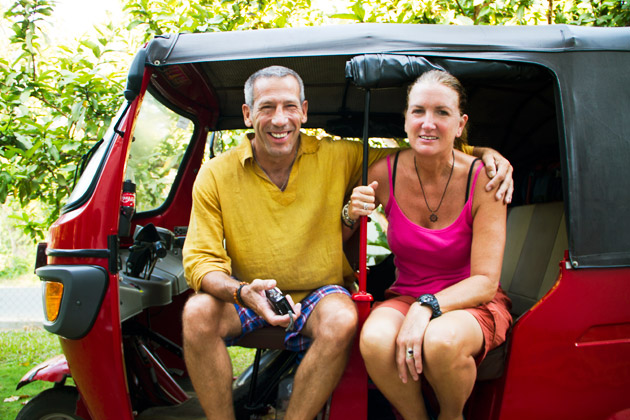 "Why didn't we think of that?!" "Our lives would be so much easier." "It would be so much fun." "Man, I'm so jealous!" These are among the sentences which found their way into our conversations, after we had met Marc and Carina at our guesthouse in Polonnaruwa. The Belgian couple earned our everlasting respect after revealing that they had rented a tuk-tuk for their three month journey around Sri Lanka.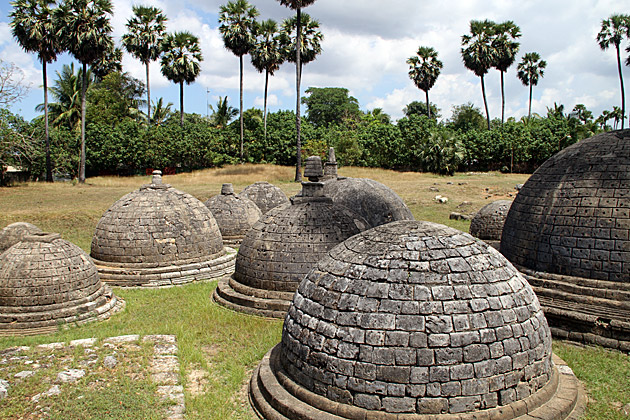 A collection of small stupas found a mile east of Chunnakam, Kadurugoda is a rare island of Buddhism in the Hindu-dominated peninsula of Jaffna. We hired a tuk-tuk to the site, shortly after visiting the Keerimalai water temple.