For 91 days
we lived on the island of Sri Lanka, and had some unforgettable adventures and experiences. We got up close with the wildlife, learned about the country's volatile history, met the curious locals, visited ancient Buddhist ruins, and tried to explore every corner of this amazing country. Whether you're planning your own trip to Sri Lanka, or just interested in seeing what makes it such a special place, we hope you enjoy our anecdotes and photographs. Start
at the beginning
of our journey, visit our
comprehensive index
to find something specific, or choose one of the articles selected at random, below:
We've gathered together all of the articles and over 250 photographs from our three-month adventure in Sri Lanka into an E-Book for your Kindle or E-Reader. Carry all of our Sri Lankan experiences along with you in this portable format. The book includes a comprehensive index, which makes navigation a cinch, and features all our anecdotes, advice and the best full-color images from our months in Sri Lanka. We had an unforgettable time in this beautiful and occasionally frustrating island nation, and hope our experiences can help enrich your own visit there.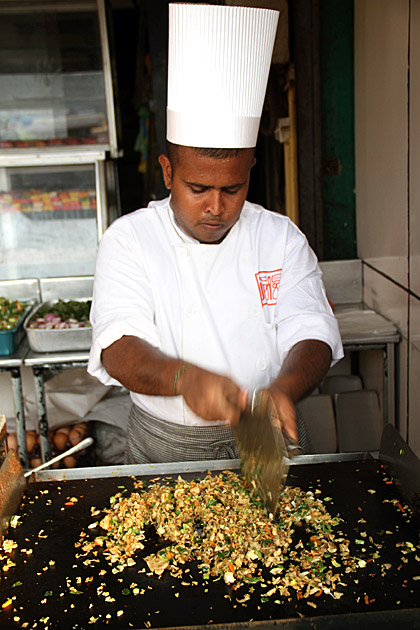 One of Sri Lanka's most typical dishes, and perhaps my favorite, is kottu. Combining rotti bread, veggies, a variety of spices and (optionally) egg, cheese or chicken, it's one of the country's few specialties in which rice plays no role. And the best part is, you don't ever have to look for a restaurant which serves kottu … just listen.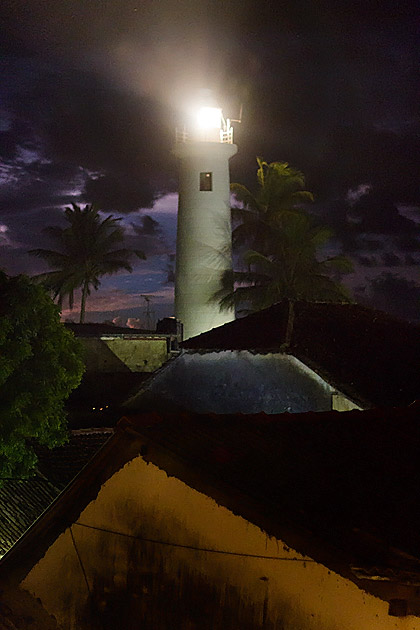 After two and a half whirlwind months touring Sri Lanka, we pulled into Galle with exhausted bodies and tired minds. This would be the last extended stop of our 91 days in the country.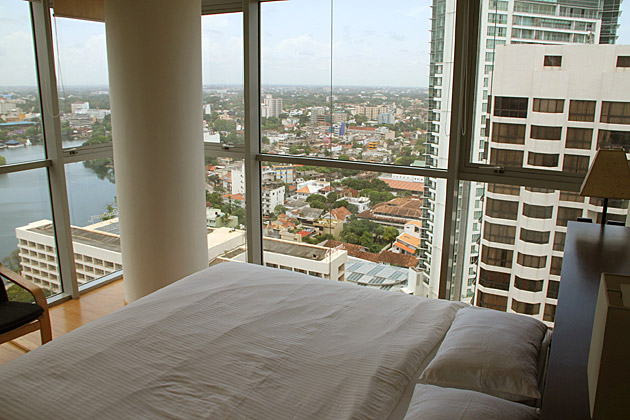 With a magnificent setting in the 22nd floor of the Emperor Building, itself part of the five-star Cinnamon Grand's complex, the luxury condo offered by Colombo Short Stay was an incredible place to spend our last night in Sri Lanka. Out on the balcony, with a bottle of red wine and a view that stretches over the Indian Ocean and most of the city, we couldn't have found a better spot to wrap up our journey.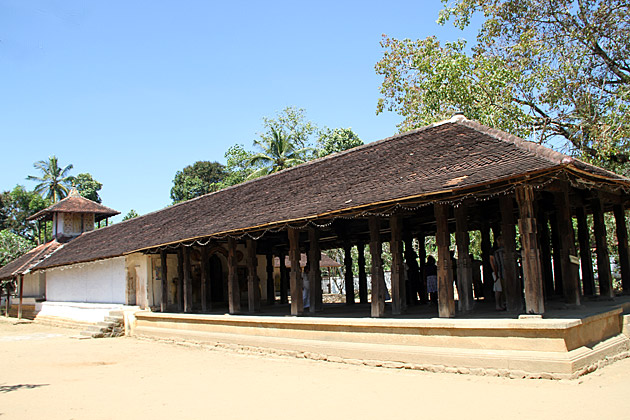 Conveniently, three of the most ancient and interesting temples in the central highlands are within easy walking distance of one another, southwest of Kandy. Even if the temples themselves weren't fascinating, and they are, the seven-kilometer path which connects Embekke, Lankathilake and Gadaladeniya leads past rice fields and through small towns, and would be worth walking in its own right. Judging by the enthusiastic manner in which locals greeted us, I don't think a lot of tourists pass this way.
An unavoidable prelude to any journey is convincing my mother that the destination is safe and that I won't suffer an agonizing death in a foreign land, far from those who love me. In this respect, Sri Lanka presented more of a challenge than usual.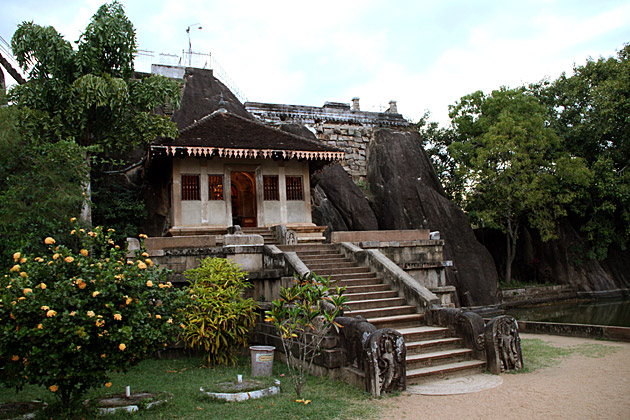 We had just arrived at the Isurumuniya Temple at the southern end of Anuradhapura's Sacred City, and were scoping out the grounds. The temple is set in a large rock near the Tissa Wewa lake, and just to the left of the main shrine was a small cave. "Hey, check this out!" I shouted to Jürgen, immediately regretting the volume of my voice. The cave was filled with thousands of bats who came swooping out above me. Jürgen might have been impressed, if he hadn't been busy with his own terror: a six-foot long serpent had slithered across his path. Welcome to Isurumuniya.