For 91 days
we lived on the island of Sri Lanka, and had some unforgettable adventures and experiences. We got up close with the wildlife, learned about the country's volatile history, met the curious locals, visited ancient Buddhist ruins, and tried to explore every corner of this amazing country. Whether you're planning your own trip to Sri Lanka, or just interested in seeing what makes it such a special place, we hope you enjoy our anecdotes and photographs. Start
at the beginning
of our journey, visit our
comprehensive index
to find something specific, or choose one of the articles selected at random, below:
We've gathered together all of the articles and over 250 photographs from our three-month adventure in Sri Lanka into an E-Book for your Kindle or E-Reader. Carry all of our Sri Lankan experiences along with you in this portable format. The book includes a comprehensive index, which makes navigation a cinch, and features all our anecdotes, advice and the best full-color images from our months in Sri Lanka. We had an unforgettable time in this beautiful and occasionally frustrating island nation, and hope our experiences can help enrich your own visit there.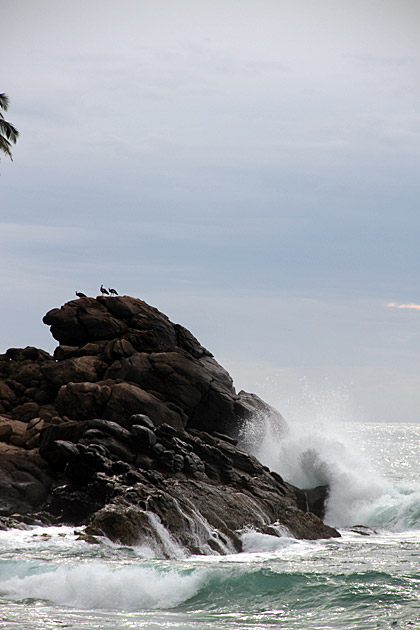 We arrived in Tangalla with mixed emotions. Now on the southern coast, we were undeniably in the final stretch of our tour through Sri Lanka. There was still a lot to see — the attractions of the country's southern extreme are considerable — but our journey's approaching end was tangible for the first time. Still, we'd only have a few days in Tangalla, a small town which occupies some of the island's most beautiful coastline and offers a number of memorable excursions. No time for moping.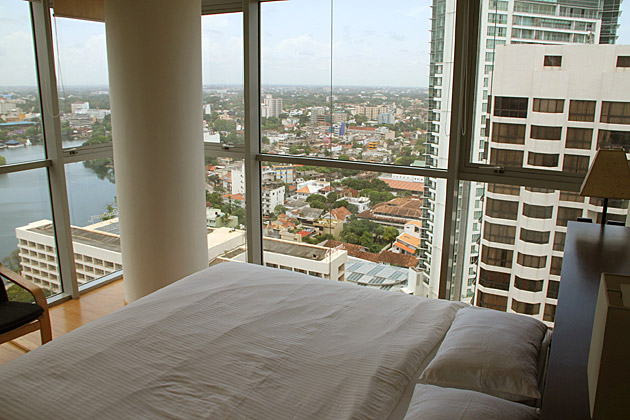 With a magnificent setting in the 22nd floor of the Emperor Building, itself part of the five-star Cinnamon Grand's complex, the luxury condo offered by Colombo Short Stay was an incredible place to spend our last night in Sri Lanka. Out on the balcony, with a bottle of red wine and a view that stretches over the Indian Ocean and most of the city, we couldn't have found a better spot to wrap up our journey.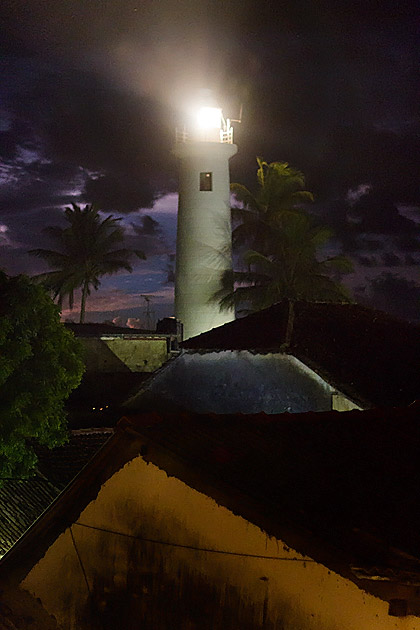 After two and a half whirlwind months touring Sri Lanka, we pulled into Galle with exhausted bodies and tired minds. This would be the last extended stop of our 91 days in the country.
Though the crazy monsoon weather we experienced during our two weeks in Galle soured our moods and ruined planned excursions, it did give us the chance to explore the Fort neighborhood in full — particularly its restaurants, cafes and bars. Here were some of our favorite spots during our time there.
A string of small islands stretch out to the west of Jaffna, pointing the way to India, mostly connected to the mainland by roads built up out of the shallow water. One day, we rented rickety old bikes and rode out on the causeway which begins near the fort to the first of the islands.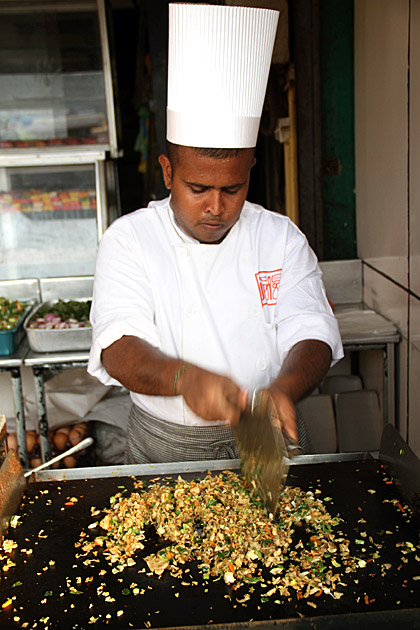 One of Sri Lanka's most typical dishes, and perhaps my favorite, is kottu. Combining rotti bread, veggies, a variety of spices and (optionally) egg, cheese or chicken, it's one of the country's few specialties in which rice plays no role. And the best part is, you don't ever have to look for a restaurant which serves kottu … just listen.