For 91 days
we lived on the island of Sri Lanka, and had some unforgettable adventures and experiences. We got up close with the wildlife, learned about the country's volatile history, met the curious locals, visited ancient Buddhist ruins, and tried to explore every corner of this amazing country. Whether you're planning your own trip to Sri Lanka, or just interested in seeing what makes it such a special place, we hope you enjoy our anecdotes and photographs. Start
at the beginning
of our journey, visit our
comprehensive index
to find something specific, or choose one of the articles selected at random, below:
We've gathered together all of the articles and over 250 photographs from our three-month adventure in Sri Lanka into an E-Book for your Kindle or E-Reader. Carry all of our Sri Lankan experiences along with you in this portable format. The book includes a comprehensive index, which makes navigation a cinch, and features all our anecdotes, advice and the best full-color images from our months in Sri Lanka. We had an unforgettable time in this beautiful and occasionally frustrating island nation, and hope our experiences can help enrich your own visit there.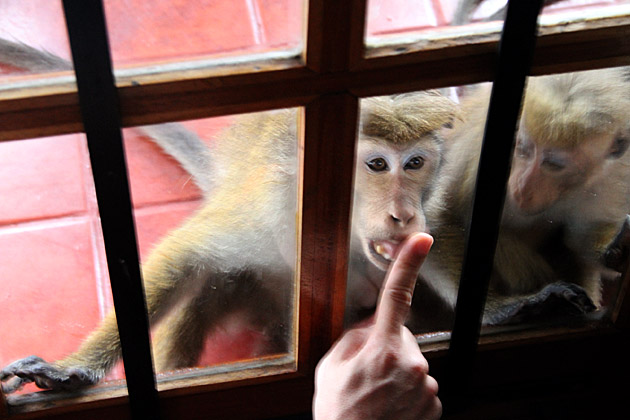 After a morning marked by clouds and humidity, it finally started to rain yesterday afternoon. We didn't mind much. A nice shower provides a welcome breath of fresh air here in Kandy, and we were safe under the roof of our porch. But creatures who live out in the open don't much appreciate the rain. They're forced to seek shelter, and our veranda seems to be an irresistible refuge. It's monkey time!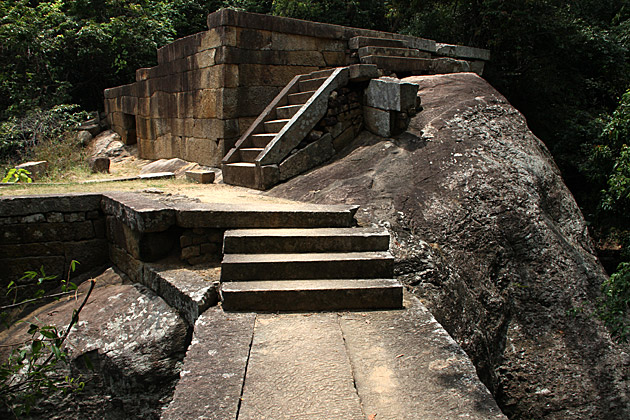 The enigmatic remains of the Ritigala Monastery are tucked away on a mountain in the middle of a strict nature reserve. Difficult to reach and largely skipped by tourists, the archaeological site is the kind of place in which it's easy to imagine Indiana Jones hunting for a fabled, lost treasure.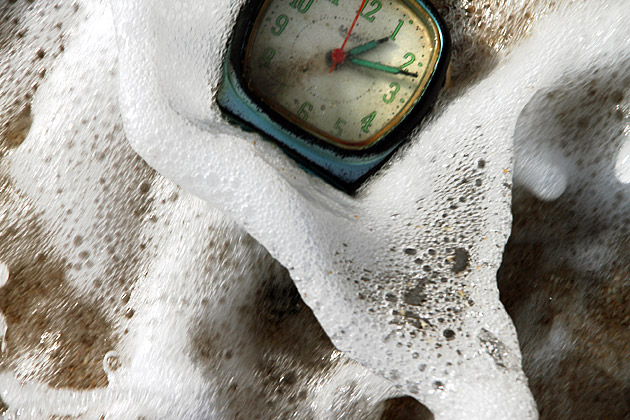 From the taxi's windows, we watched the Colombo night blur by. The few cars which remained on the highway had none of the breakneck urgency which normally characterizes Sri Lankan traffic. And though the unbroken chain of shops and restaurants still had their neon lights blazing, there weren't many people on the sidewalks. It was 10pm, and we'd rarely seen the island in a deeper state of rest. We were headed to the airport, and putting Colombo to sleep.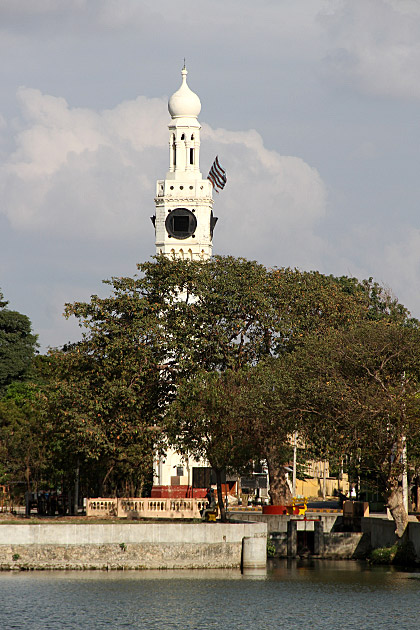 Like a feather in Sri Lanka's cap, the Jaffna Peninsula pokes out of the top of the island, pointing towards India. The long, narrow peninsula is separated from the rest of the country in about every way imaginable: culturally, ethnically, religiously, linguistically and geographically.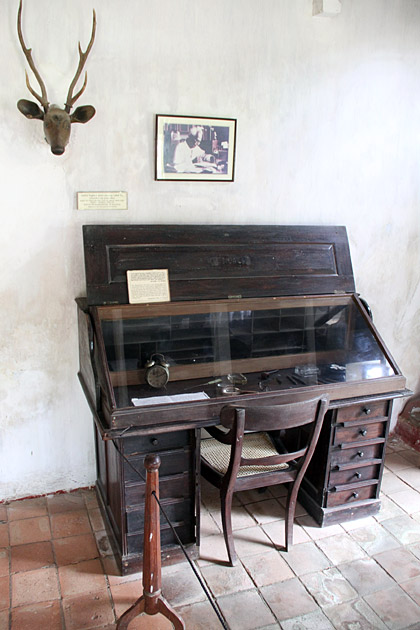 Every time we head to a new location, we'll hunt down novels which are set there. Books help satisfy our curiosity about the place, and deepen our understanding of its culture. Here's what we've been reading during our three months in Sri Lanka.
East of Tangalla, a barren landscape sits in the middle of an otherwise heavily forested area. Dark red soil and an utter lack of trees are the hallmarks of Ussangoda, a region thought to have been hit by an ancient meteor. It's hard to imagine another explanation for this strange anomaly of nature.