For 91 days
we lived on the island of Sri Lanka, and had some unforgettable adventures and experiences. We got up close with the wildlife, learned about the country's volatile history, met the curious locals, visited ancient Buddhist ruins, and tried to explore every corner of this amazing country. Whether you're planning your own trip to Sri Lanka, or just interested in seeing what makes it such a special place, we hope you enjoy our anecdotes and photographs. Start
at the beginning
of our journey, visit our
comprehensive index
to find something specific, or choose one of the articles selected at random, below:
We've gathered together all of the articles and over 250 photographs from our three-month adventure in Sri Lanka into an E-Book for your Kindle or E-Reader. Carry all of our Sri Lankan experiences along with you in this portable format. The book includes a comprehensive index, which makes navigation a cinch, and features all our anecdotes, advice and the best full-color images from our months in Sri Lanka. We had an unforgettable time in this beautiful and occasionally frustrating island nation, and hope our experiences can help enrich your own visit there.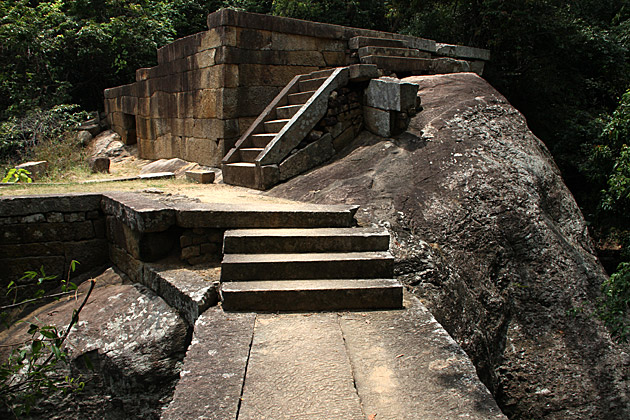 The enigmatic remains of the Ritigala Monastery are tucked away on a mountain in the middle of a strict nature reserve. Difficult to reach and largely skipped by tourists, the archaeological site is the kind of place in which it's easy to imagine Indiana Jones hunting for a fabled, lost treasure.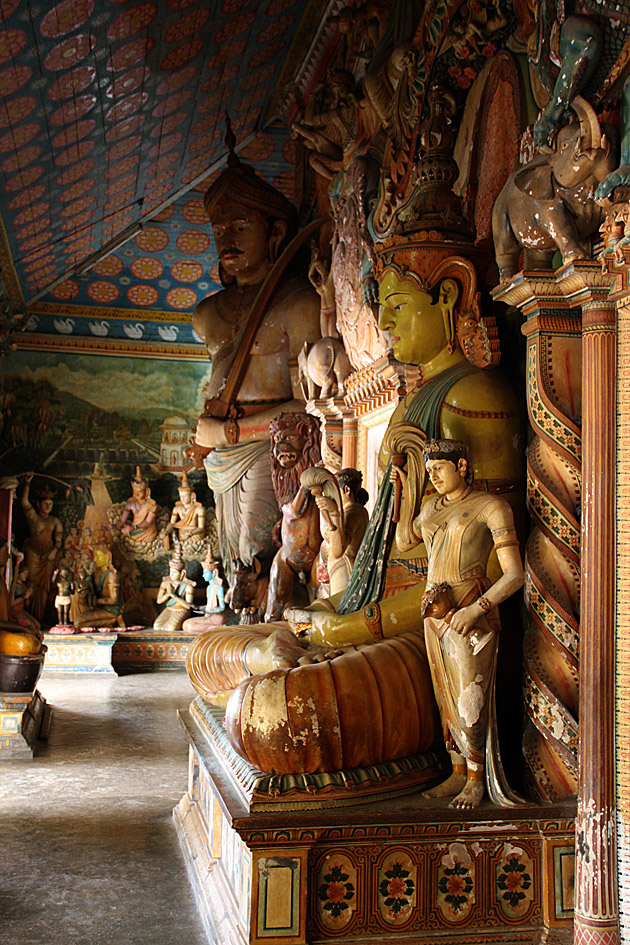 The village of Dickwella's claim to fame is the Wewurukannala Temple, which houses the largest Buddha in Sri Lanka. But there's more to see here than just some big statue. A marvelously kitschy image house, an illustrated Hall of Sin, colorful statues and a resident elephant are among the secondary highlights of this entertaining place of worship.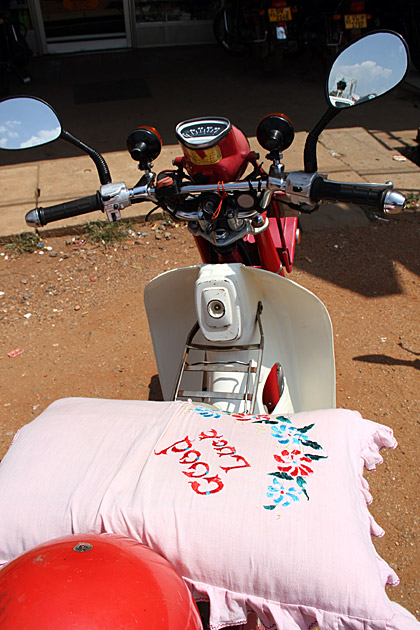 Good morning, class, and welcome to Advanced Sri Lankan Driving. I'll be your substitute instructor today, as Mr. Pinnaduwa was fatally injured in a brutal head-on crash last night. Let's get right to it, shall we?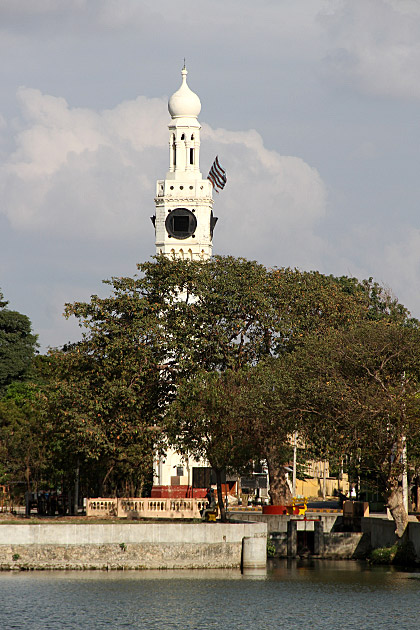 Like a feather in Sri Lanka's cap, the Jaffna Peninsula pokes out of the top of the island, pointing towards India. The long, narrow peninsula is separated from the rest of the country in about every way imaginable: culturally, ethnically, religiously, linguistically and geographically.
The Casamara doesn't look like much from the outside but is the tallest building in its immediate vicinity and makes good use of its height with a top-floor bar. The view of Kandy is different from here, less romantic and more lively, because you're in the middle of the city. Though the tuk-tuk-clogged chaos of the streets can be stressful when you're down in it, it provides endless entertainment from above.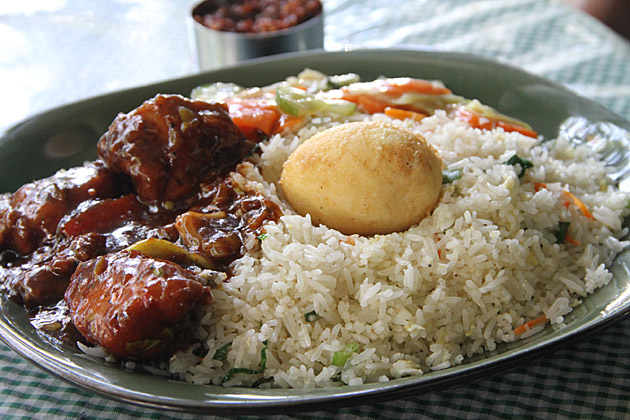 After ten weeks spent searching the eateries of Sri Lanka, finally we discovered an establishment that serves up the elusive dish of Rice and Curry. "What might it taste like?", we wondered, nervously anticipating our first bites of this mysterious meal. "Like a pygmy unicorn?" Yes, it must taste like a pygmy unicorn! A creature almost as rare as rice and curry itself!