For 91 days
we lived on the island of Sri Lanka, and had some unforgettable adventures and experiences. We got up close with the wildlife, learned about the country's volatile history, met the curious locals, visited ancient Buddhist ruins, and tried to explore every corner of this amazing country. Whether you're planning your own trip to Sri Lanka, or just interested in seeing what makes it such a special place, we hope you enjoy our anecdotes and photographs. Start
at the beginning
of our journey, visit our
comprehensive index
to find something specific, or choose one of the articles selected at random, below:
We've gathered together all of the articles and over 250 photographs from our three-month adventure in Sri Lanka into an E-Book for your Kindle or E-Reader. Carry all of our Sri Lankan experiences along with you in this portable format. The book includes a comprehensive index, which makes navigation a cinch, and features all our anecdotes, advice and the best full-color images from our months in Sri Lanka. We had an unforgettable time in this beautiful and occasionally frustrating island nation, and hope our experiences can help enrich your own visit there.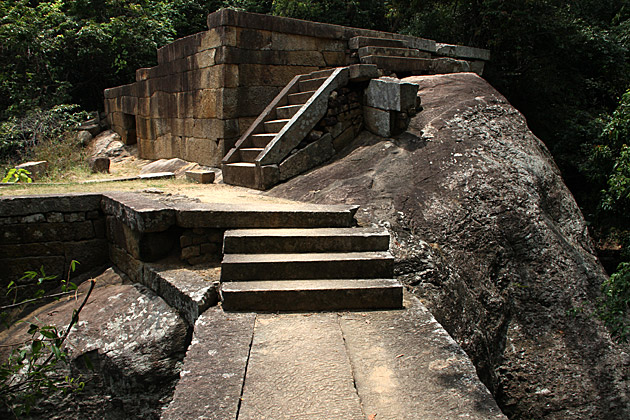 The enigmatic remains of the Ritigala Monastery are tucked away on a mountain in the middle of a strict nature reserve. Difficult to reach and largely skipped by tourists, the archaeological site is the kind of place in which it's easy to imagine Indiana Jones hunting for a fabled, lost treasure.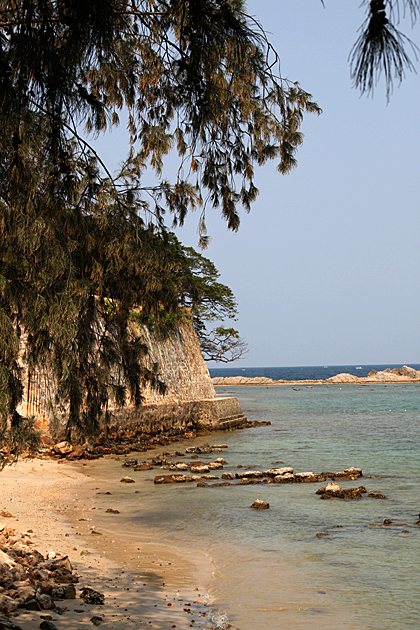 A mighty promontory jutting out into the Indian Ocean, Swami Rock divides Trincomalee's Back Bay from the Dutch Bay. It's an impressive natural landmark and has always played an important role in the city's affairs. Before the arrival of the Europeans, Swami Rock was home to the world-famous Temple of the Thousand Pillars. Currently, it's occupied by the massive Fort Frederick.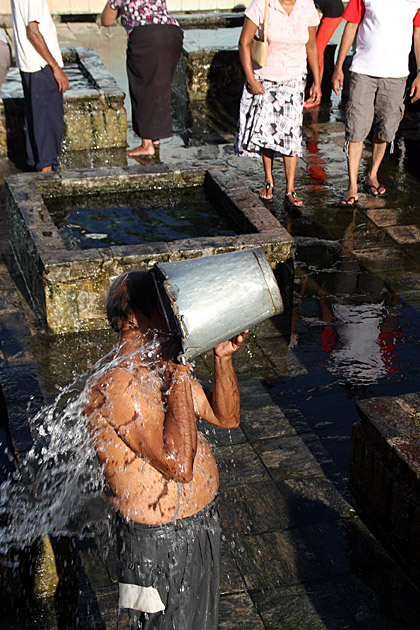 After a few days spent recharging our batteries on Uppuveli Beach, we were ready for some sight-seeing. Luckily, we didn't have to go far. A tuk-tuk driver agreed to take us on a 500 rupee round-trip tour of two great spots near Trincomalee: the Kanniyai Hot Wells and the Velgam Vihara, which is an ancient monastery set near a picturesque lake.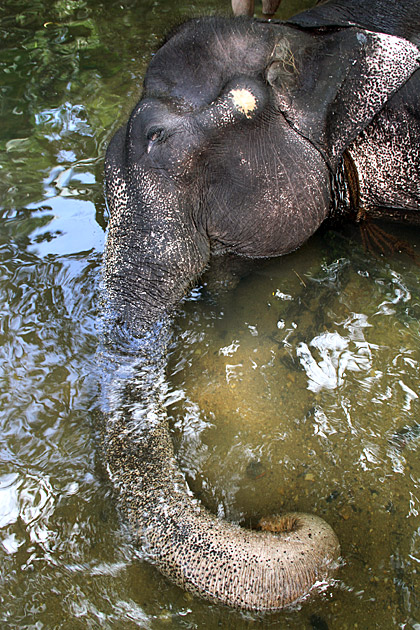 Spurred by the popularity of the Elephant Orphanage, the area around Pinnawela has become something of a strip mall for elephantine adventures. Up and down the narrow road leading from the highway are signs and shops touting "Elephant Rides!" or "Pet an Elephant!" It's a little dispiriting, but after our positive experience at the orphanage, we decided to push our luck and visit the Millennium Elephant Foundation before heading back home.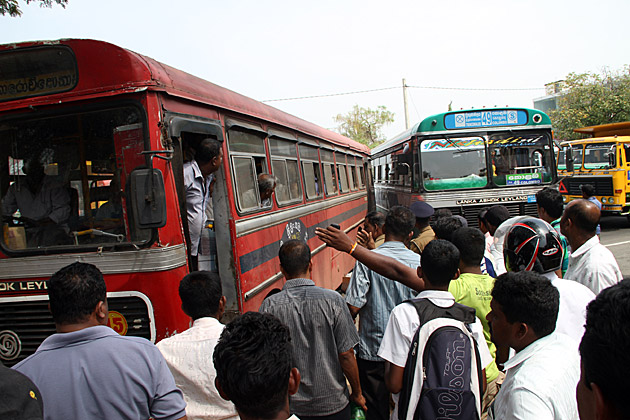 Want to quickly gather together a massive group of Sri Lankans? Get into a car wreck. Want to play Twenty Questions with a Sri Lankan? Walk down the street. There isn't a culture on Earth more nosy or curious than Sri Lanka's. At least, I hope not!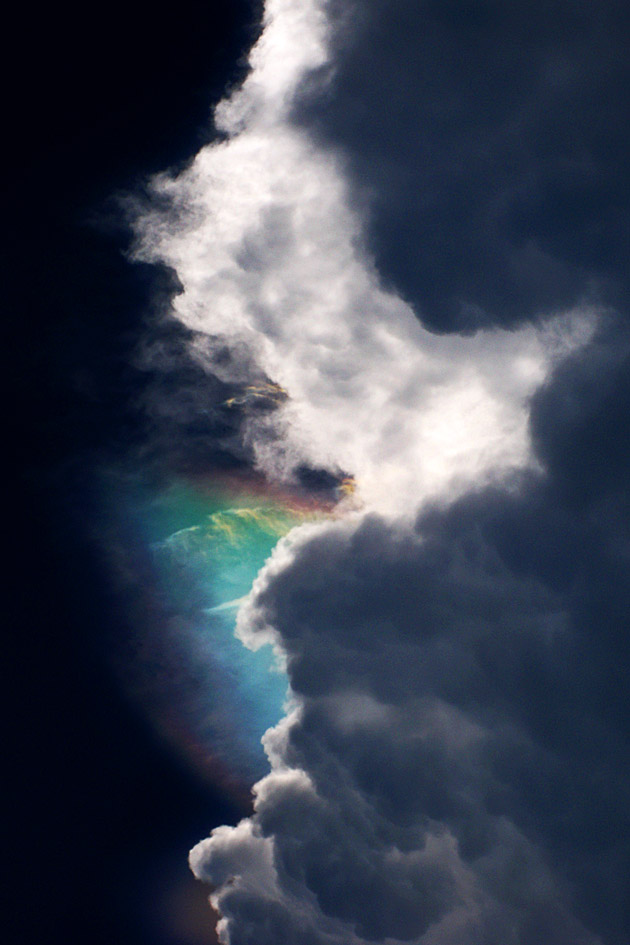 Sri Lankan New Year, that is. The holiday, which brings normal life on the island to a complete stop for two full days, is observed on either the 13th or 14th of April, depending on astrological calculations.