For 91 days
we lived on the island of Sri Lanka, and had some unforgettable adventures and experiences. We got up close with the wildlife, learned about the country's volatile history, met the curious locals, visited ancient Buddhist ruins, and tried to explore every corner of this amazing country. Whether you're planning your own trip to Sri Lanka, or just interested in seeing what makes it such a special place, we hope you enjoy our anecdotes and photographs. Start
at the beginning
of our journey, visit our
comprehensive index
to find something specific, or choose one of the articles selected at random, below:
We've gathered together all of the articles and over 250 photographs from our three-month adventure in Sri Lanka into an E-Book for your Kindle or E-Reader. Carry all of our Sri Lankan experiences along with you in this portable format. The book includes a comprehensive index, which makes navigation a cinch, and features all our anecdotes, advice and the best full-color images from our months in Sri Lanka. We had an unforgettable time in this beautiful and occasionally frustrating island nation, and hope our experiences can help enrich your own visit there.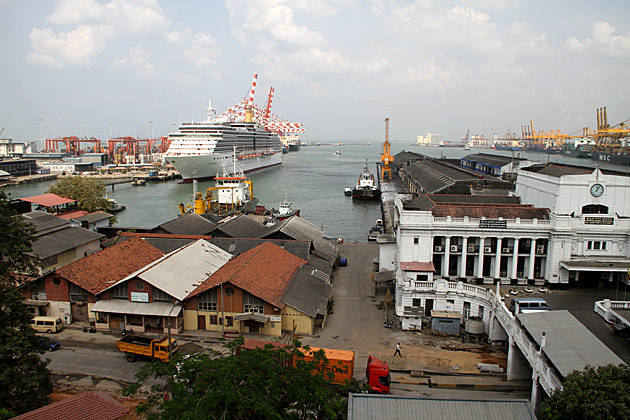 We had only walked about 100 meters into the seaside district of Colombo known as Fort, as far as the colonial clock tower, before having to turn around and walk back out. This neighborhood, the oldest and most historic in the city, has been a militarized zone since 1996, when a bomb-laden truck exploded in front of the Central Bank, killing 91 people and wounding over 1400. Although the Civil War has ended, half of Fort remains inaccessible.
Nature's awesome beauty and the ingenuity of mankind come together majestically at Sigiriya Rock. A massive 320-meter granite stone set incomprehensibly in the jungle, the "Lion Rock" was attracting admiration long before King Kassapa built his castle on top of it, and continues dropping jaws today.
In Sri Lanka, liquor and even beer aren't normally sold in supermarkets. You have to find a "Wine Store", as they're generally called, and join a long queue of thirsty locals. During my first experience in this line of shame, at a dingy shed behind the grocery store in Kandy, I watched in amazement as the twenty-odd guys in front of me all ordered the exact same thing. Arrack.
A string of small islands stretch out to the west of Jaffna, pointing the way to India, mostly connected to the mainland by roads built up out of the shallow water. One day, we rented rickety old bikes and rode out on the causeway which begins near the fort to the first of the islands.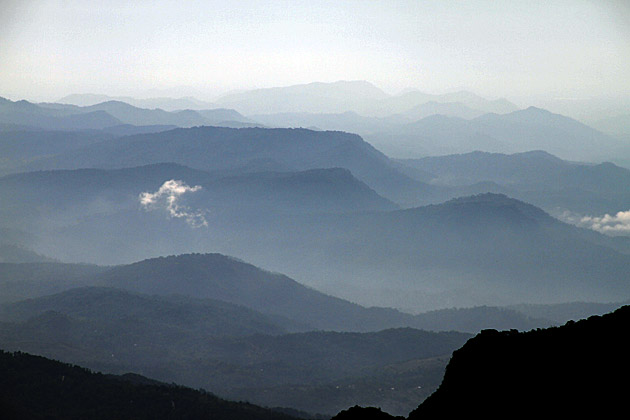 Twenty miles south of Nuwara Elyia is the Horton Plains National Park, which is most well-known for its amazing viewpoint called World's End. The relatively cool temperatures of the park, steady precipitation, high altitude, and the convergence of three rivers create a rare and fragile ecosystem in which a unique biosystem flourishes. Some of the birds found in Horton Plains are only found here.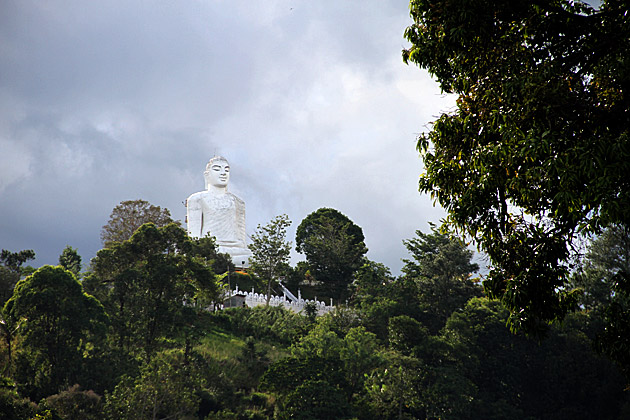 The giant white Buddha which sits atop Bahirawakanda hill is visible from all over Kandy, and a visit, whether by tuk-tuk or foot, is worth the effort for an unbeatable view. From atop Bahirawakanda, the city and its lake are laid out beautifully before you, and you'll feel secure underneath the big Buddha's benevolent, protecting presence. You might need the protection more than you realize. The spot on which you're standing has an evil past…