For 91 days
we lived on the island of Sri Lanka, and had some unforgettable adventures and experiences. We got up close with the wildlife, learned about the country's volatile history, met the curious locals, visited ancient Buddhist ruins, and tried to explore every corner of this amazing country. Whether you're planning your own trip to Sri Lanka, or just interested in seeing what makes it such a special place, we hope you enjoy our anecdotes and photographs. Start
at the beginning
of our journey, visit our
comprehensive index
to find something specific, or choose one of the articles selected at random, below:
We've gathered together all of the articles and over 250 photographs from our three-month adventure in Sri Lanka into an E-Book for your Kindle or E-Reader. Carry all of our Sri Lankan experiences along with you in this portable format. The book includes a comprehensive index, which makes navigation a cinch, and features all our anecdotes, advice and the best full-color images from our months in Sri Lanka. We had an unforgettable time in this beautiful and occasionally frustrating island nation, and hope our experiences can help enrich your own visit there.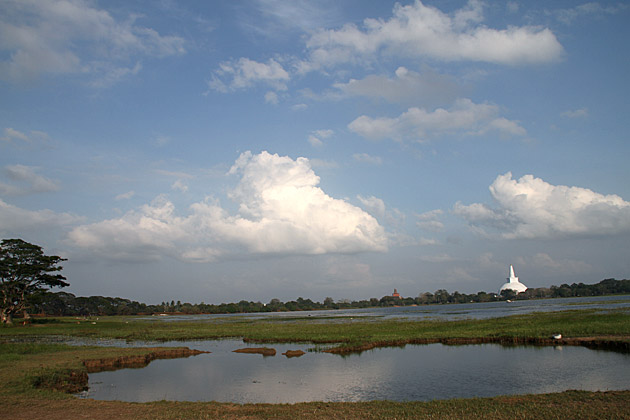 For nearly ten centuries, Anuradhapura was the capital of Sri Lanka and its most important city. Found in the steamy, low-lying North Central Province, Anuradhapura has long lost its political significance, but remains the spiritual capital of the island, and is still one of the world's major Buddhist pilgrimage sites.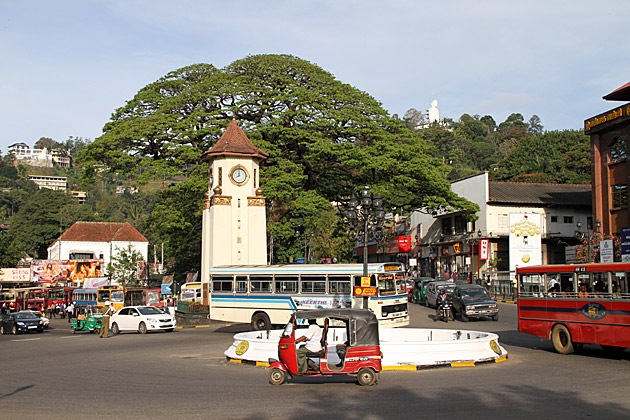 Though our initial stop in Sri Lanka was Colombo, we only spent a few days there, saving the first extended stay of our 91-day itinerary for Kandy. Strategically situated high in the hill country, almost exactly in the middle of the island, Kandy was the last bastion of Sri Lankan independence during the colonial period. Today, the smallish city of just over a hundred thousand pulses with life and a heavy tourist presence, for which it can thank its unique culture, history and unbelievable natural beauty.
In 1618, the Portuguese built an enormous fort in Jaffna, to help protect their hard-won property. Colonial-era forts are fairly common across the world, but Jaffna's must be one of the very few which continued to see action until the late 20th century. Recently re-opened to visitors, it was one of the first things we checked out in Jaffna.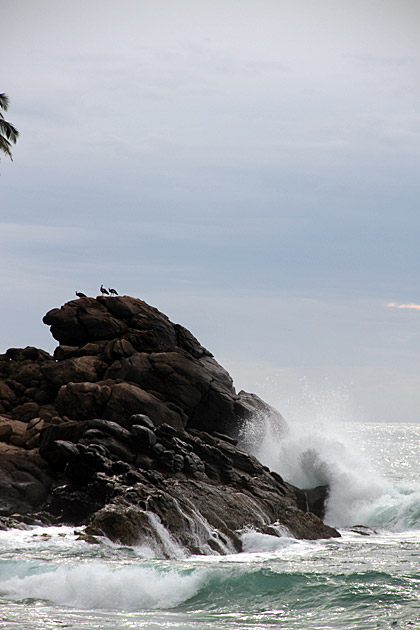 We arrived in Tangalla with mixed emotions. Now on the southern coast, we were undeniably in the final stretch of our tour through Sri Lanka. There was still a lot to see — the attractions of the country's southern extreme are considerable — but our journey's approaching end was tangible for the first time. Still, we'd only have a few days in Tangalla, a small town which occupies some of the island's most beautiful coastline and offers a number of memorable excursions. No time for moping.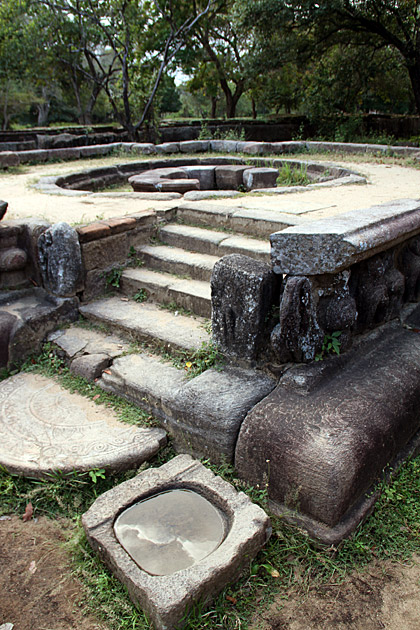 The Lahugala Reserve, occupying a mere six square miles in the jungle east of Arugam Bay, is one of Sri Lanka's smallest national parks. We combined a short tuk-tuk excursion to the reserve with a visit to the remains of a legendary queen's palace.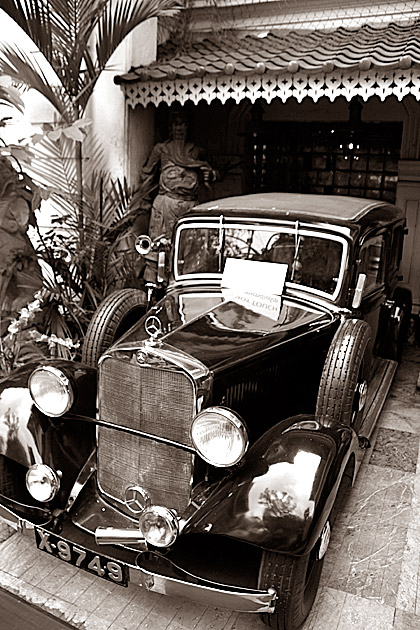 Originally settled about 36,000 years ago, Sri Lanka has one of the world's oldest histories. So attempting to condense its long and turbulent story into a "concise" version is a fool's errand. But then, we are the foolish children of a modern age, without the time for outdated concepts like thoroughness or nuance! Give the history of Sri Lanka to us in 140 characters or less, please.