For 91 days
we lived on the island of Sri Lanka, and had some unforgettable adventures and experiences. We got up close with the wildlife, learned about the country's volatile history, met the curious locals, visited ancient Buddhist ruins, and tried to explore every corner of this amazing country. Whether you're planning your own trip to Sri Lanka, or just interested in seeing what makes it such a special place, we hope you enjoy our anecdotes and photographs. Start
at the beginning
of our journey, visit our
comprehensive index
to find something specific, or choose one of the articles selected at random, below:
We've gathered together all of the articles and over 250 photographs from our three-month adventure in Sri Lanka into an E-Book for your Kindle or E-Reader. Carry all of our Sri Lankan experiences along with you in this portable format. The book includes a comprehensive index, which makes navigation a cinch, and features all our anecdotes, advice and the best full-color images from our months in Sri Lanka. We had an unforgettable time in this beautiful and occasionally frustrating island nation, and hope our experiences can help enrich your own visit there.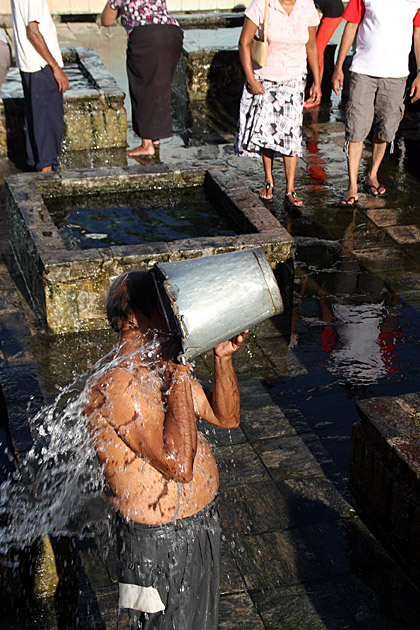 After a few days spent recharging our batteries on Uppuveli Beach, we were ready for some sight-seeing. Luckily, we didn't have to go far. A tuk-tuk driver agreed to take us on a 500 rupee round-trip tour of two great spots near Trincomalee: the Kanniyai Hot Wells and the Velgam Vihara, which is an ancient monastery set near a picturesque lake.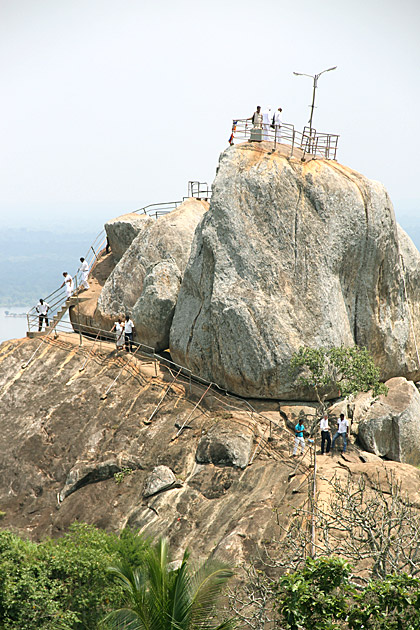 A few kilometers east of Anuradhapura is the small town of Mihintale, famous as the place that Buddhism was introduced to Sri Lanka. While on a hunt in the woods, the reigning Sinhalese King Tissa encountered a monk named Mahinda, who had been sent to the island by the Indian King Ashoka to spread the faith. Mahinda found a willing convert in King Tissa, and Sri Lankans quickly embraced their ruler's new religion. Ever since, the country's Sinhalese majority has been staunchly, proudly Buddhist.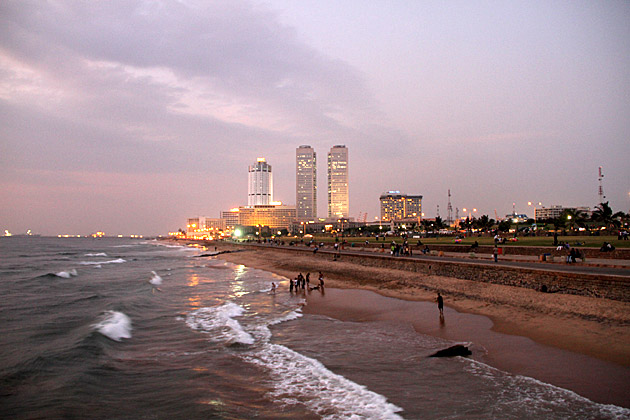 Laid out in 1857 by the British governor Sir Henry Ward, Galle Face Green is a park separating the hectic life of Colombo and the Indian Ocean. The green is the city's largest open space and a popular spot during sunset, when hundreds of Sri Lankans come to fly kites, play cricket and eat ice cream.
In the middle of Beira Lake, the sleek Buddhist Temple of Seema Malaka rises elegantly from the tepid water. In comparison to the garishly colorful Sri Subravanian Kovil, which we had just finished visiting, Seema Malaka is a marvel of restraint.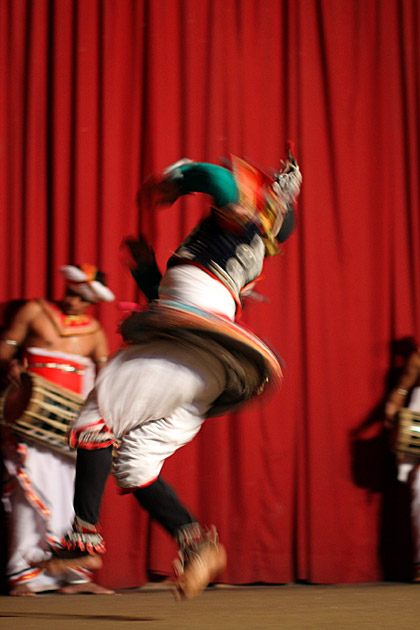 Kandyan Dance, an exuberant combination of drumming, costumes and athletic dancing, is the most famous cultural product of Sri Lanka. A few places in Kandy put on a daily show, and we decided to check out the performance at the YMBA. Yep, that stands for "Young Men's Buddhist Association" — and good luck trying to spell it out with your arms.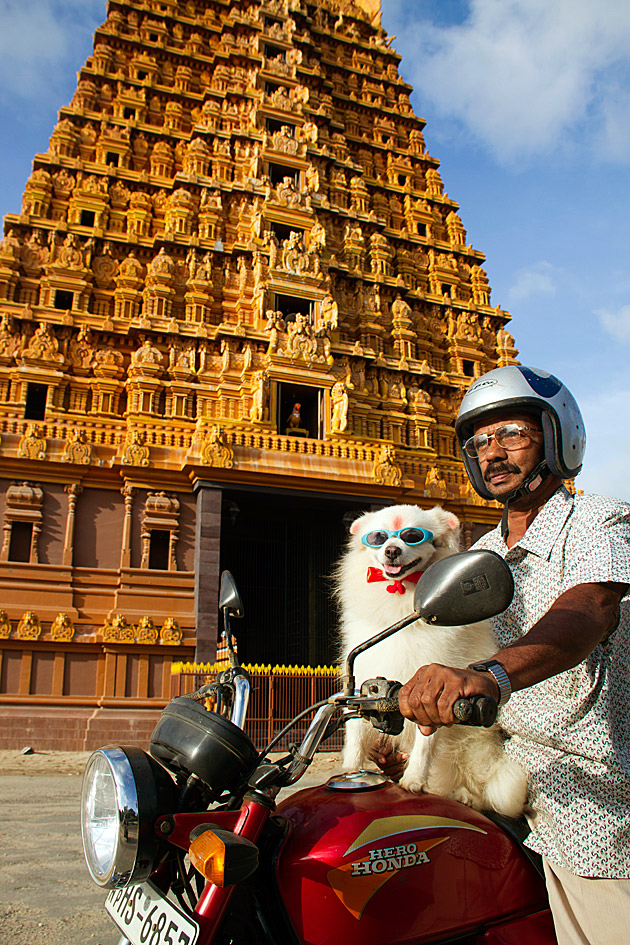 An enormous, 100-foot golden tower announces the presence of the Nallur Kandaswamy Kovil, on the northern end of Jaffna. This is the largest and most important place of worship on the peninsula, and holds multiple daily ceremonies. Jürgen and I removed our shoes and shirts (oh quiet down, all you squealing tweens!), and stepped inside for an afternoon observance.