For 91 days
we lived on the island of Sri Lanka, and had some unforgettable adventures and experiences. We got up close with the wildlife, learned about the country's volatile history, met the curious locals, visited ancient Buddhist ruins, and tried to explore every corner of this amazing country. Whether you're planning your own trip to Sri Lanka, or just interested in seeing what makes it such a special place, we hope you enjoy our anecdotes and photographs. Start
at the beginning
of our journey, visit our
comprehensive index
to find something specific, or choose one of the articles selected at random, below:
We've gathered together all of the articles and over 250 photographs from our three-month adventure in Sri Lanka into an E-Book for your Kindle or E-Reader. Carry all of our Sri Lankan experiences along with you in this portable format. The book includes a comprehensive index, which makes navigation a cinch, and features all our anecdotes, advice and the best full-color images from our months in Sri Lanka. We had an unforgettable time in this beautiful and occasionally frustrating island nation, and hope our experiences can help enrich your own visit there.
Immediately after visiting the quiet water temple of Seema Malaka, we decided to check out Gangaramaya. Built in the 1800s, this is the most important place of Buddhist learning and worship in Colombo. The sprawling complex is a bewildering assault on the senses. Packed with worshipers, tourists, clouds of incense, chanting, elephants (alive and stuffed), and a collection of everything even the slightest bit related to Buddhism, there is enough here to occupy a huge chunk of time.
Twelve times a year, and occasionally thirteen, life in Sri Lanka grinds to a halt for the observance of a Poya Day. Sri Lanka's brand of Buddhism follows a lunar cycle, and full moon days are especially meaningful. These poya days are public holidays, allowing the faithful to visit their favorite temple and take a break from work. It's forbidden to sell alcohol and, to a lesser extent, meat.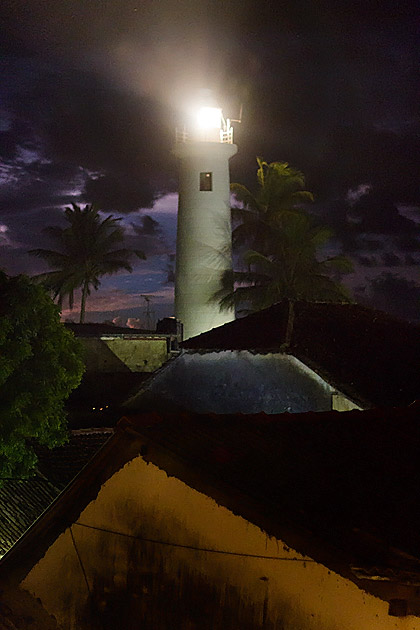 After two and a half whirlwind months touring Sri Lanka, we pulled into Galle with exhausted bodies and tired minds. This would be the last extended stop of our 91 days in the country.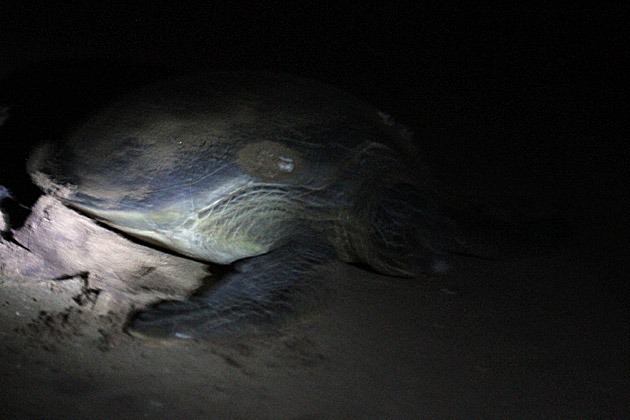 Sri Lanka has the extraordinary privilege of welcoming five of the world's seven species of sea turtle to its shores. The turtles, who travel around the world and across entire oceans, somehow know to return to their natal beaches when the time comes to reproduce. At night, they emerge from the ocean and lay their eggs in the sand. At Rekawa Beach, the Turtle Conservation Project keeps a watchful eye over the eggs and provides tourists a rare opportunity to see the giant creatures clamber onto land.
East of Tangalla, a barren landscape sits in the middle of an otherwise heavily forested area. Dark red soil and an utter lack of trees are the hallmarks of Ussangoda, a region thought to have been hit by an ancient meteor. It's hard to imagine another explanation for this strange anomaly of nature.
Twenty kilometers north of Tangalla lies the large rock of Mulkirigala, reminiscent in shape to Sigiriya. The rock houses an impressive series of cave temples dating from the third century, similar to those of Dambulla. A mix between Sri Lanka's two most famous sites, Mulkirigala sounded like a winner.