For 91 days
we lived on the island of Sri Lanka, and had some unforgettable adventures and experiences. We got up close with the wildlife, learned about the country's volatile history, met the curious locals, visited ancient Buddhist ruins, and tried to explore every corner of this amazing country. Whether you're planning your own trip to Sri Lanka, or just interested in seeing what makes it such a special place, we hope you enjoy our anecdotes and photographs. Start
at the beginning
of our journey, visit our
comprehensive index
to find something specific, or choose one of the articles selected at random, below:
We've gathered together all of the articles and over 250 photographs from our three-month adventure in Sri Lanka into an E-Book for your Kindle or E-Reader. Carry all of our Sri Lankan experiences along with you in this portable format. The book includes a comprehensive index, which makes navigation a cinch, and features all our anecdotes, advice and the best full-color images from our months in Sri Lanka. We had an unforgettable time in this beautiful and occasionally frustrating island nation, and hope our experiences can help enrich your own visit there.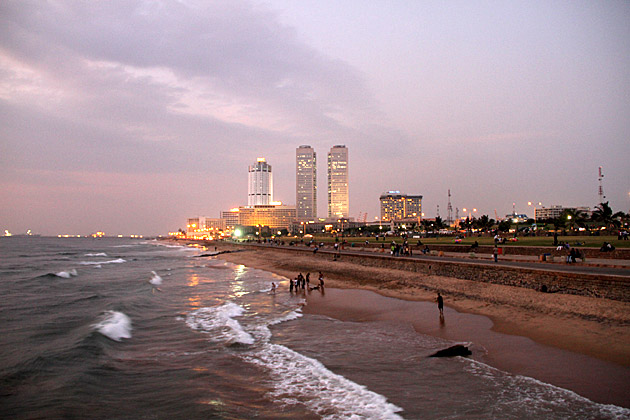 Laid out in 1857 by the British governor Sir Henry Ward, Galle Face Green is a park separating the hectic life of Colombo and the Indian Ocean. The green is the city's largest open space and a popular spot during sunset, when hundreds of Sri Lankans come to fly kites, play cricket and eat ice cream.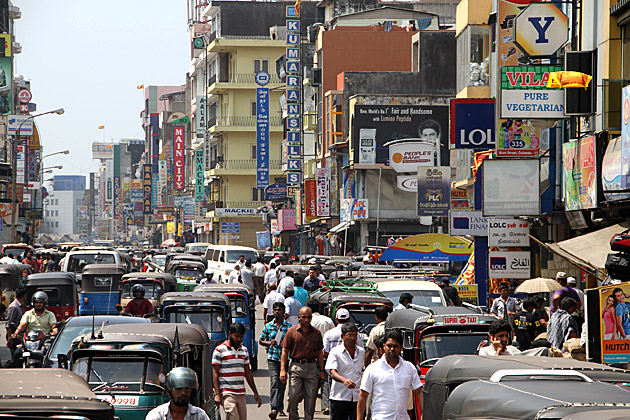 Although the official capital of Sri Lanka is the nearby satellite city of Sri Jayawardenapura Kotte, Colombo is definitely the island's top dog. Boasting by far the largest concentration of people, industry and commerce, Colombo is a noisy, dirty, and vibrantly alive city; an ethnic melting pot both invigorating and exhausting.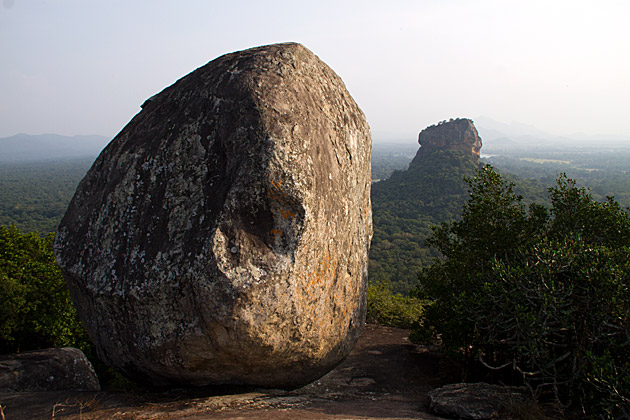 After our tiring ascent to the summit of Sigiriya Rock, we deserved to spend the rest of the day lounging around the hotel. But too many people had recommended a climb up Pidurangala Rock. "Sigh, I don't know. Well, it's right next to our hotel. But I'm so tired." We debated, deciding to skip it, then deciding to go, and then giving up on the idea again. Eventually, our better natures won out and, grumbling, we set off on our second uphill trek of the day. And we're happy we did.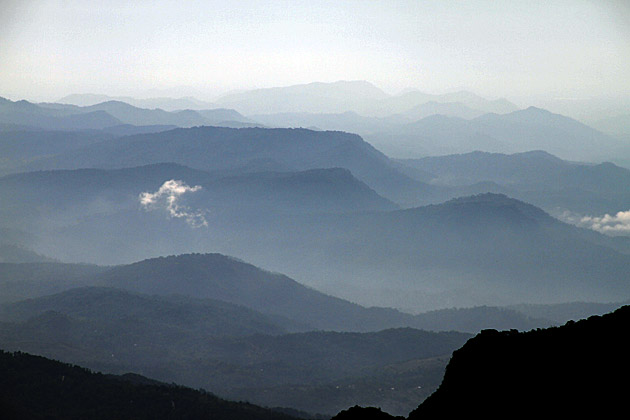 Twenty miles south of Nuwara Elyia is the Horton Plains National Park, which is most well-known for its amazing viewpoint called World's End. The relatively cool temperatures of the park, steady precipitation, high altitude, and the convergence of three rivers create a rare and fragile ecosystem in which a unique biosystem flourishes. Some of the birds found in Horton Plains are only found here.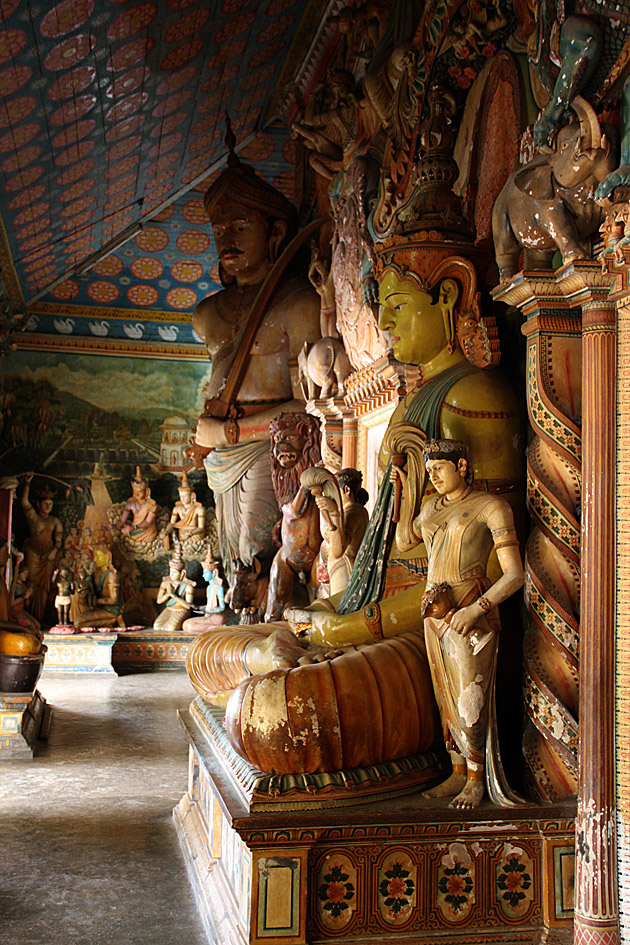 The village of Dickwella's claim to fame is the Wewurukannala Temple, which houses the largest Buddha in Sri Lanka. But there's more to see here than just some big statue. A marvelously kitschy image house, an illustrated Hall of Sin, colorful statues and a resident elephant are among the secondary highlights of this entertaining place of worship.
In Sri Lanka, liquor and even beer aren't normally sold in supermarkets. You have to find a "Wine Store", as they're generally called, and join a long queue of thirsty locals. During my first experience in this line of shame, at a dingy shed behind the grocery store in Kandy, I watched in amazement as the twenty-odd guys in front of me all ordered the exact same thing. Arrack.