Galle Fort – Our Final Stop in Sri Lanka
After two and a half whirlwind months touring Sri Lanka, we pulled into Galle with exhausted bodies and tired minds. This would be the last extended stop of our 91 days in the country.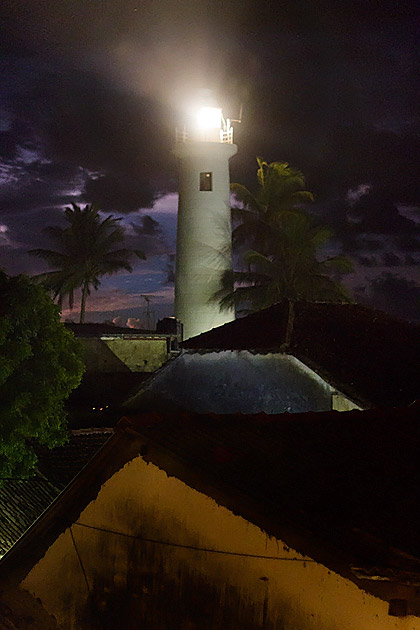 We were actually spending our nights in Fort, not Galle. That might sound like an unnecessary distinction, but the peaceful neighborhood demarcated by the old stone walls of the colonial fort feels a world away from the noise and hubbub of modern Galle. It's so disconnected, that we've come to think of Fort as an entirely different city.
Fort occupies an area roughly 130 acres in size, and about a kilometer from north to south. Apart from a smattering of tuk-tuks, tourist buses and old-timers, traffic is very limited on the neighborhood's few streets, which provides Fort with a tranquility I had reckoned impossible in Sri Lanka. We were instantly charmed — after so much time in congested cities, Fort would be an excellent place to relax in our final weeks.
There's a heavy expat presence here, mostly British, whose influence is unmistakable. Upscale restaurants occupy nicely restored colonial buildings. A variety of shops and boutiques offer selection (and high prices) not seen elsewhere on the island. The sight of an older British gentleman puttering down the street on his moped is commonplace, here. I did a double-take on our first afternoon, when a white guy at the Peddlar's Inn asked his friend if she was going to play cricket with the gang, later. "Say what? That's not what tourists… ah, yeah. You live here."
Fort has a sleepy, comfortable rhythm that threatens to make us lazy. Dangerous, given the abundance of things to do and see around Galle. But you know? A chilled banana coffee does sound good. Who cares if it's pricey? We can afford it, and we can afford to relax for another hour. Or two.
Location of Galle Fort on our Map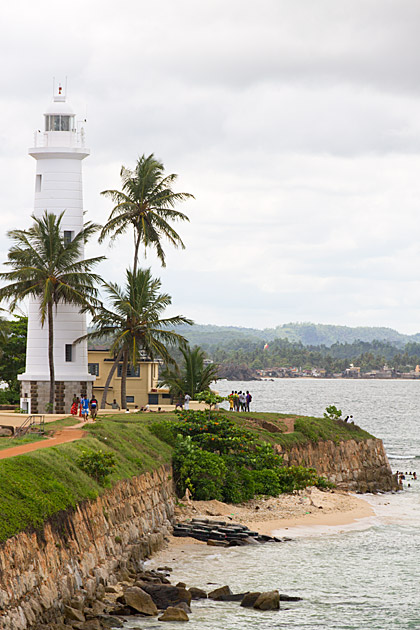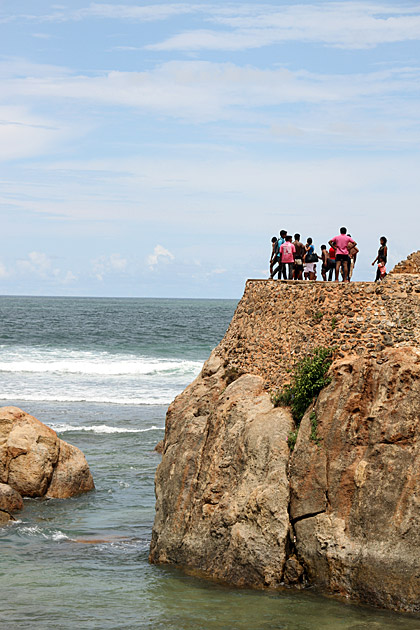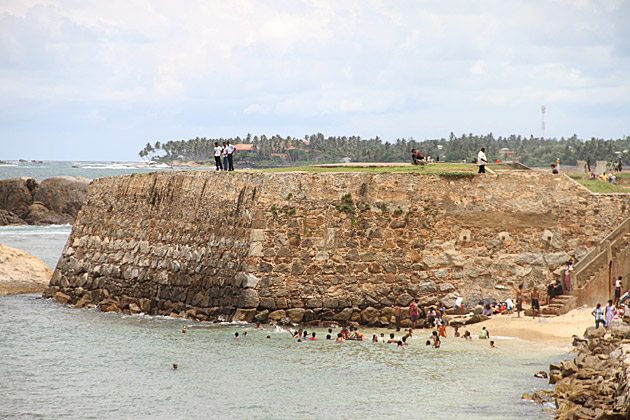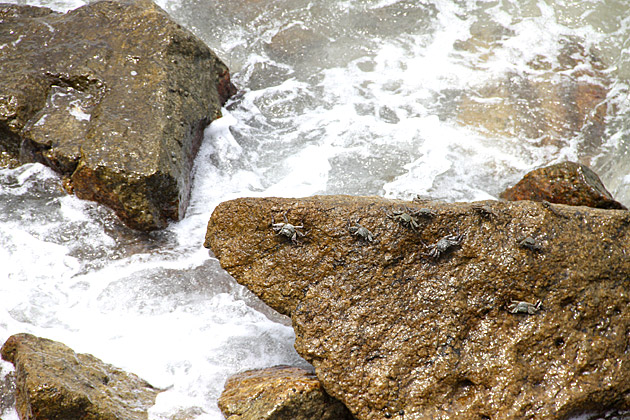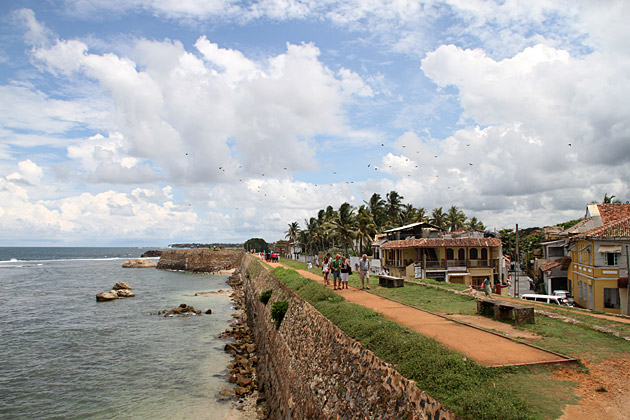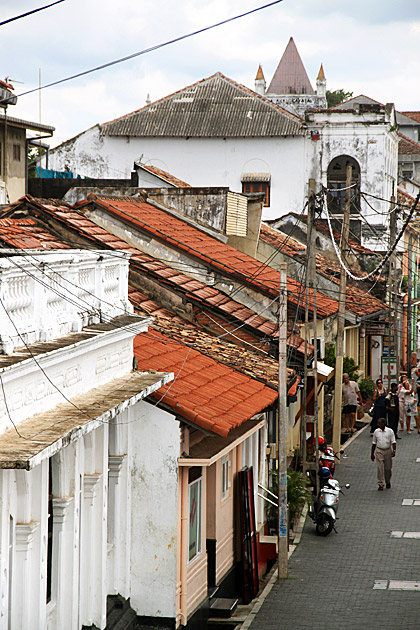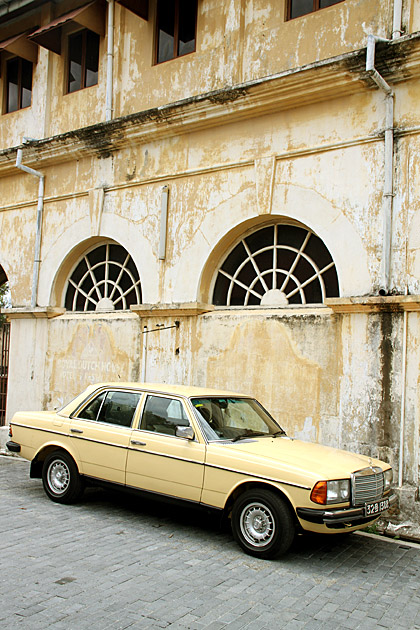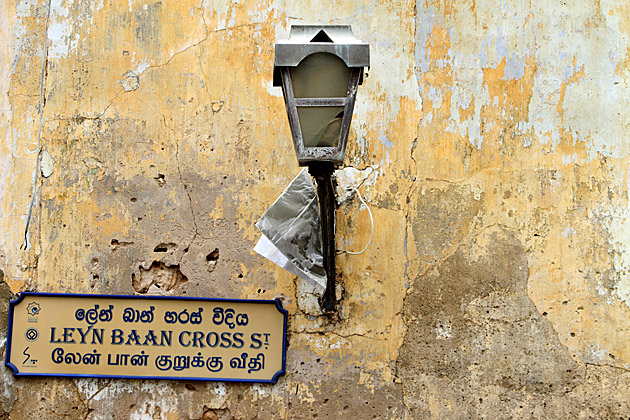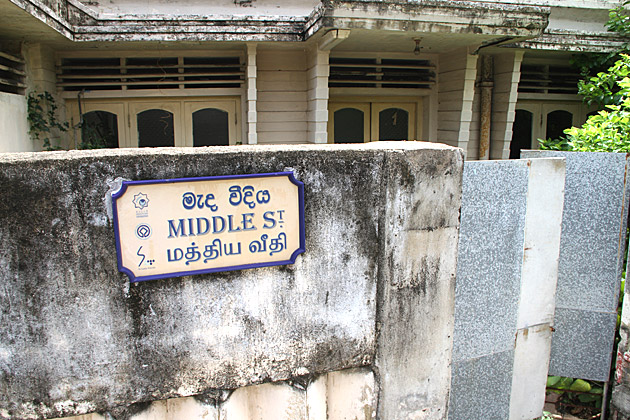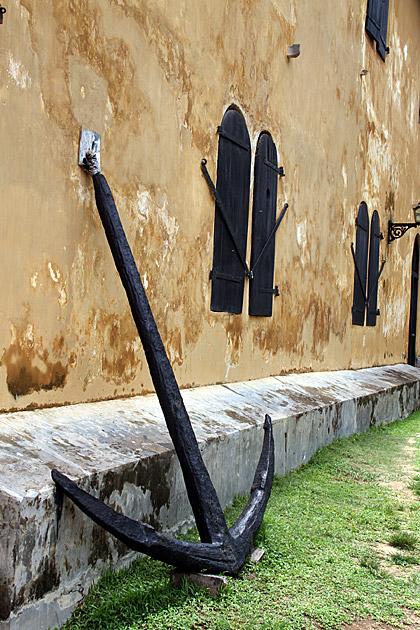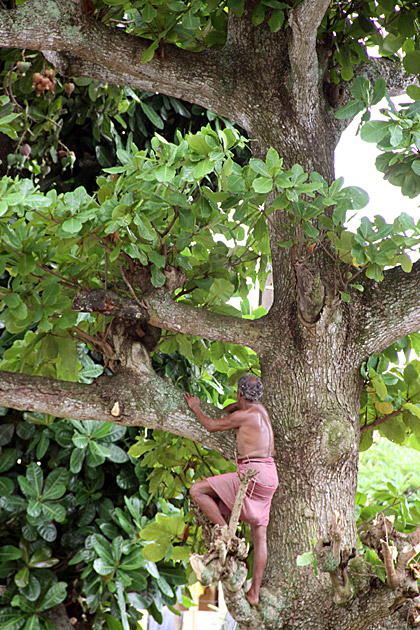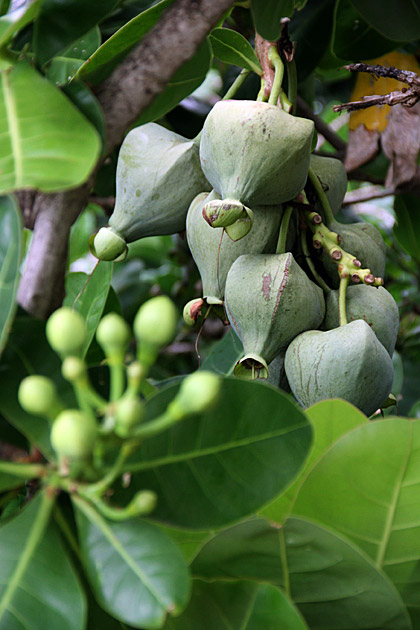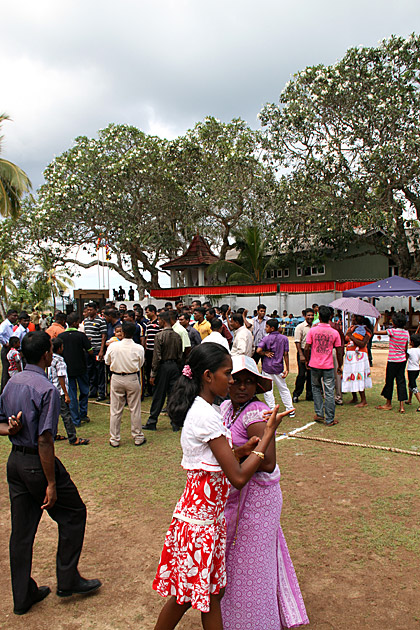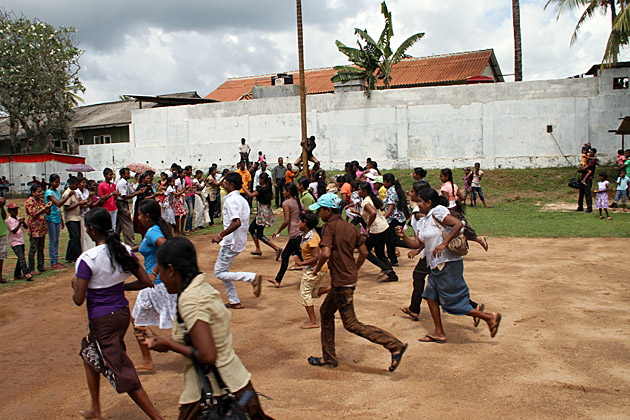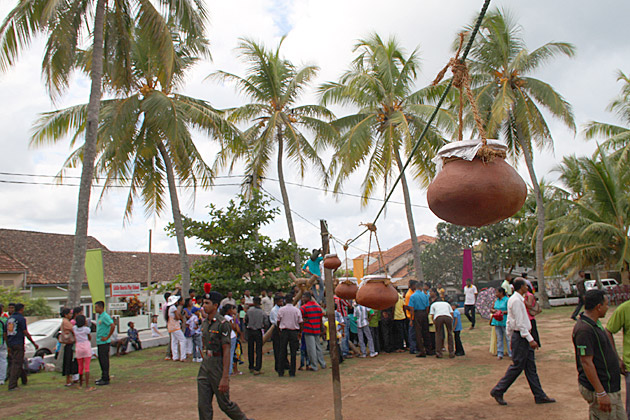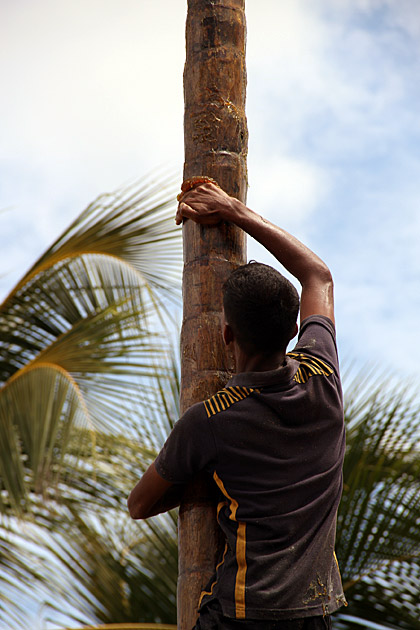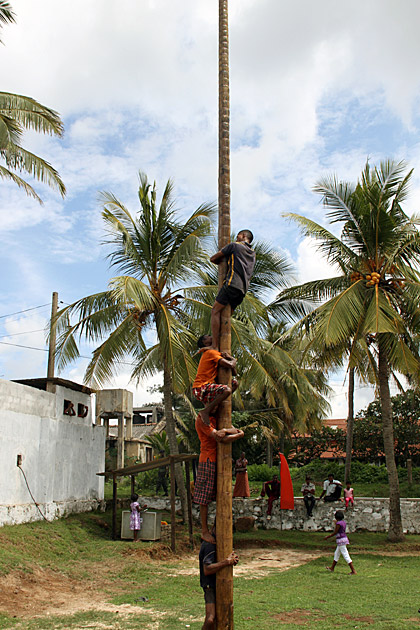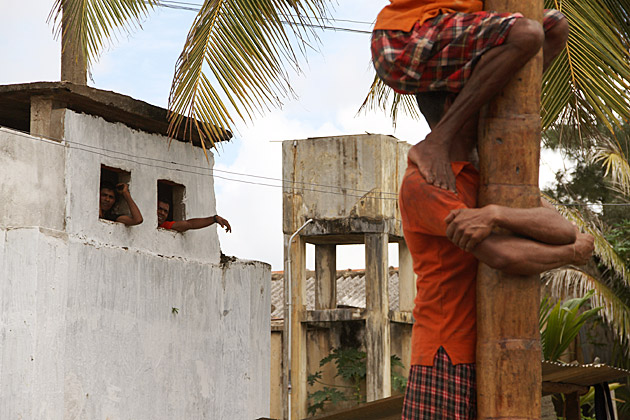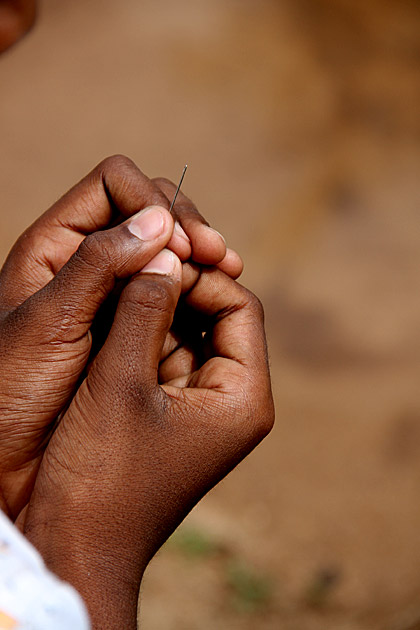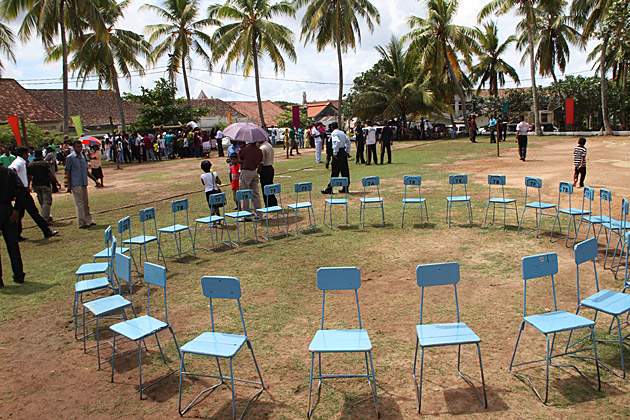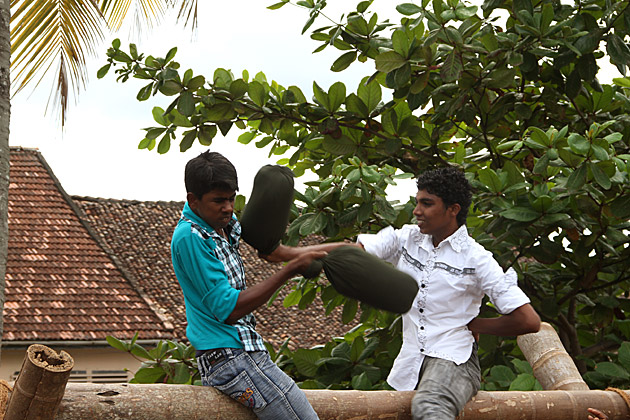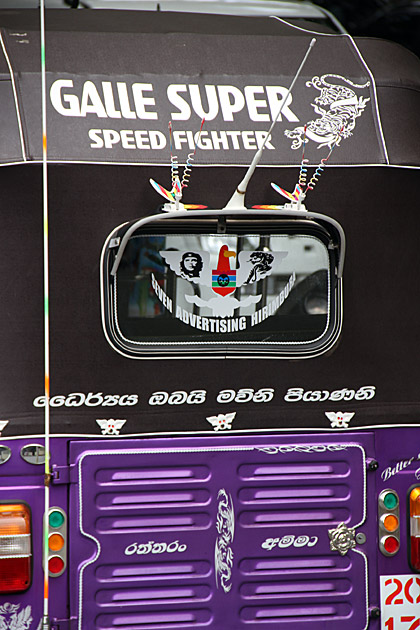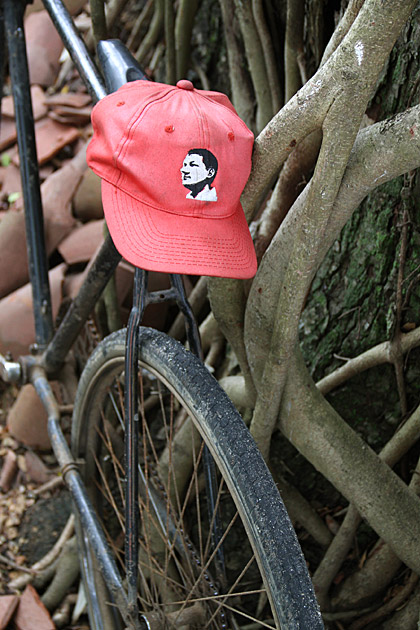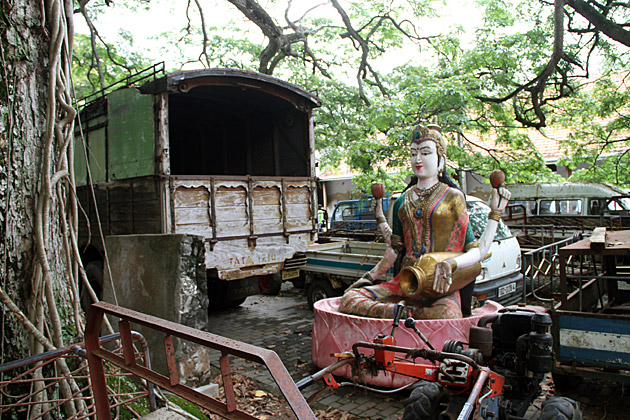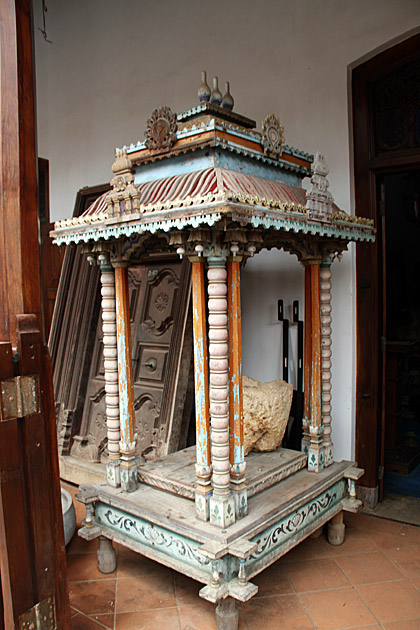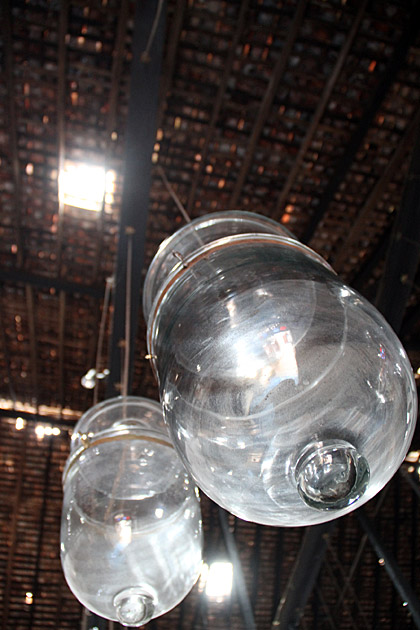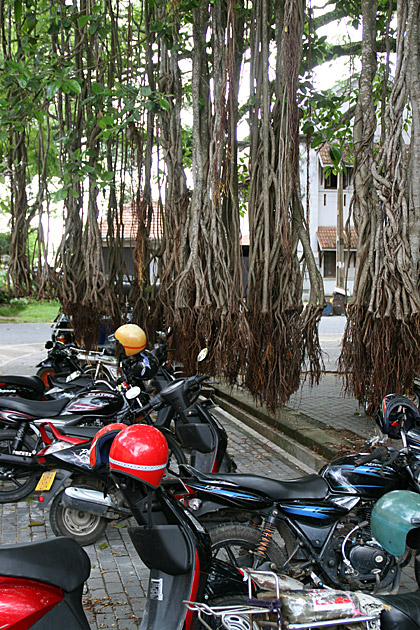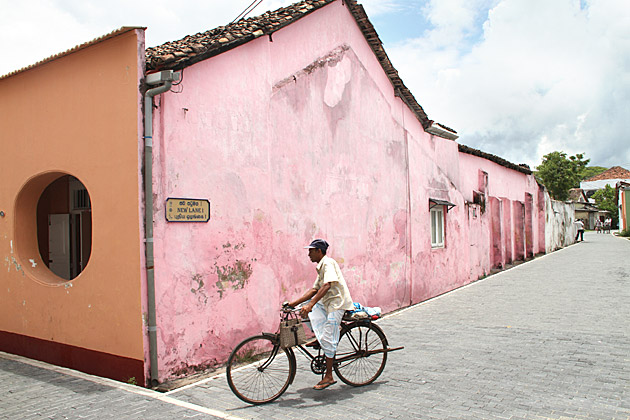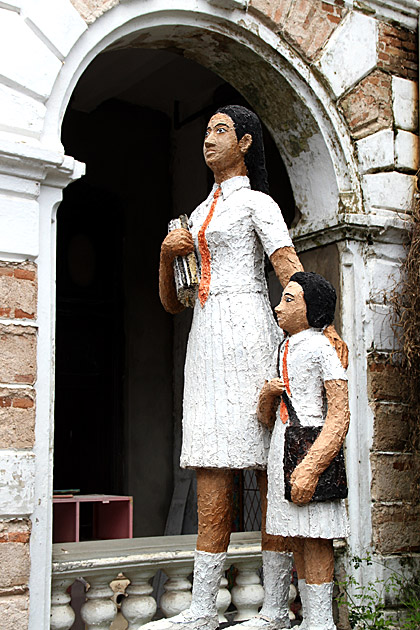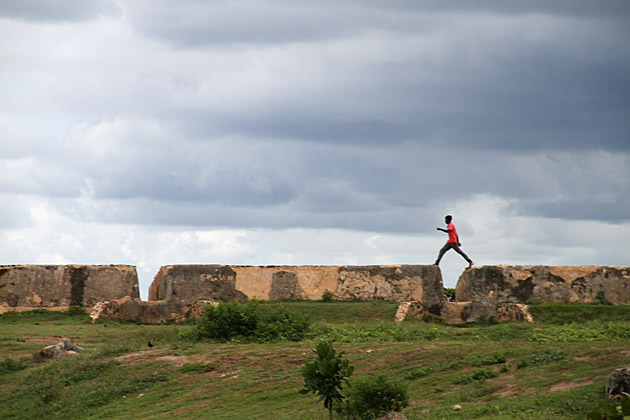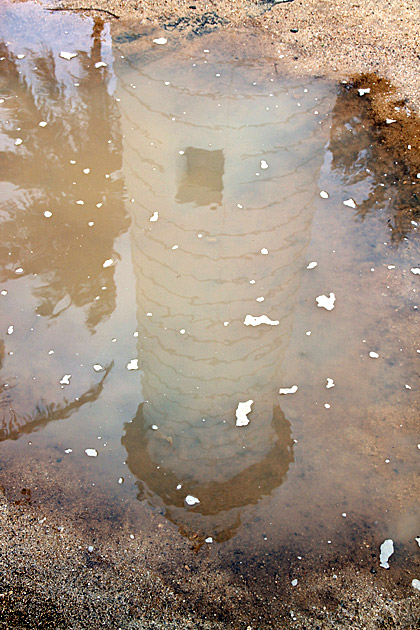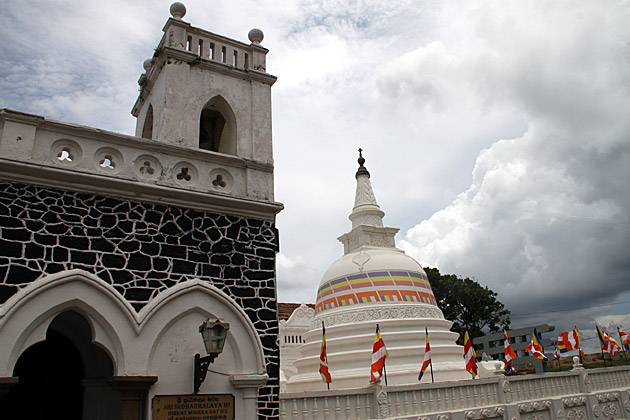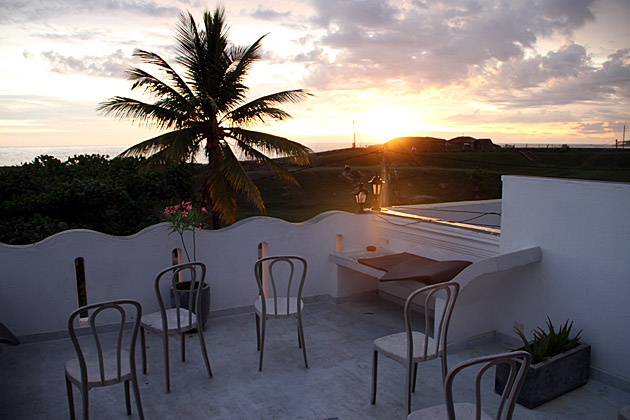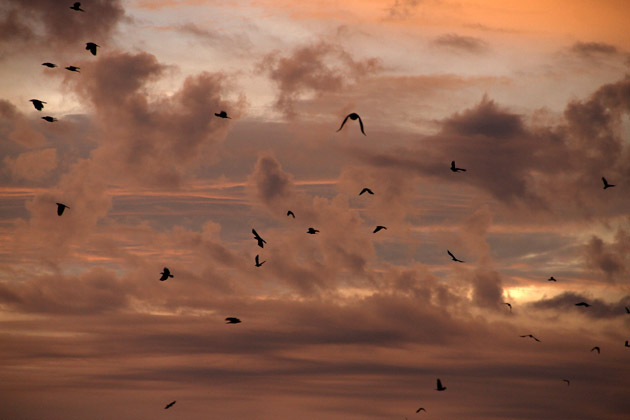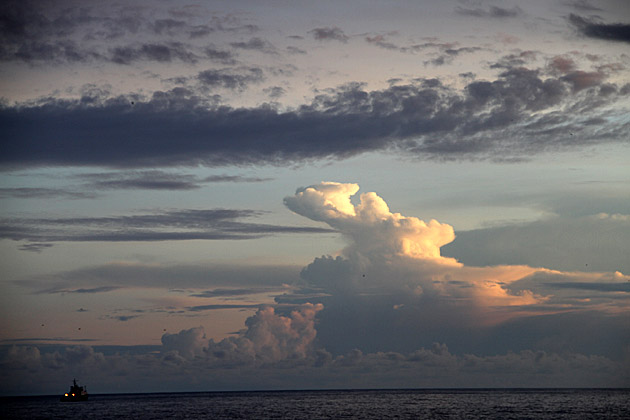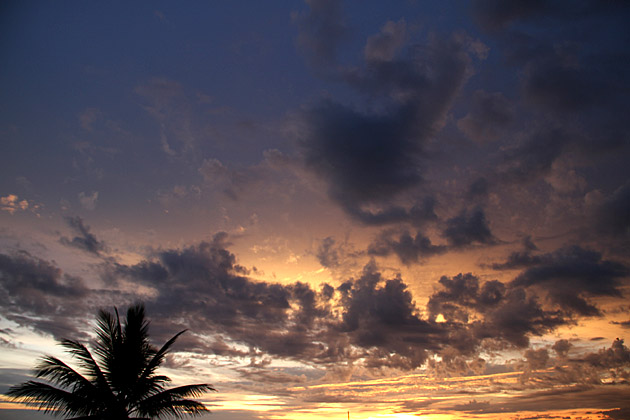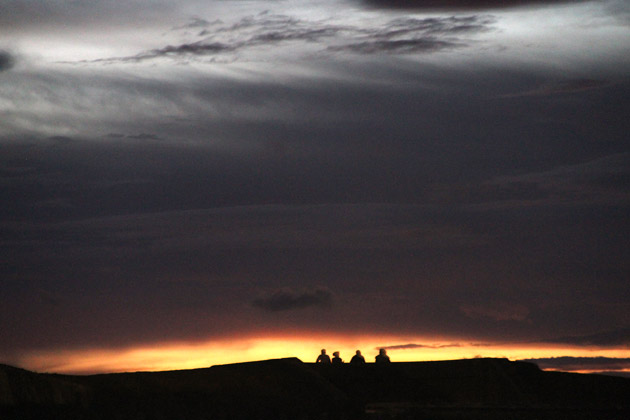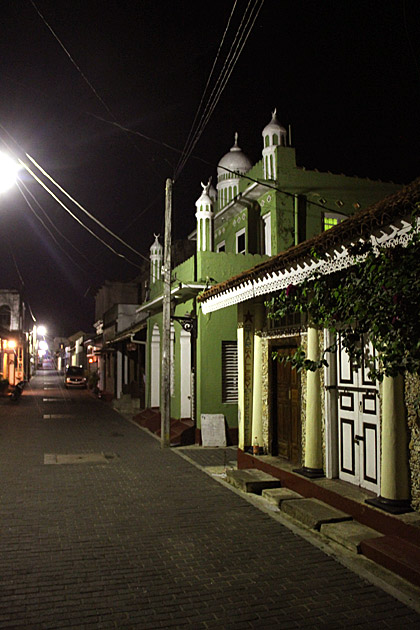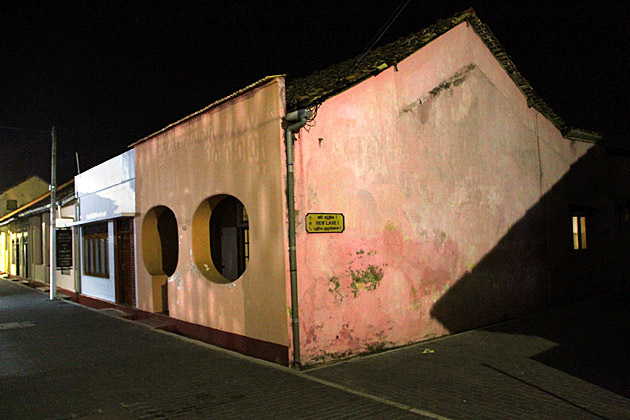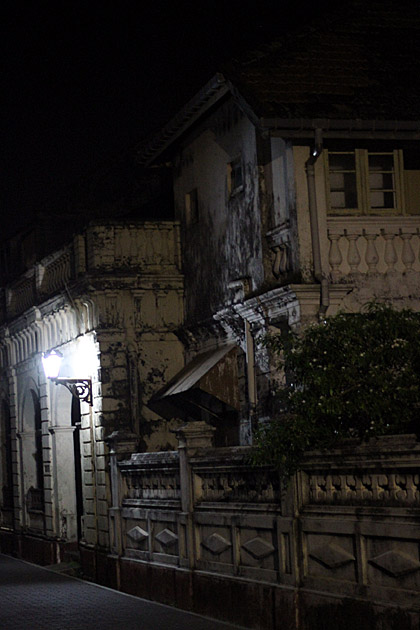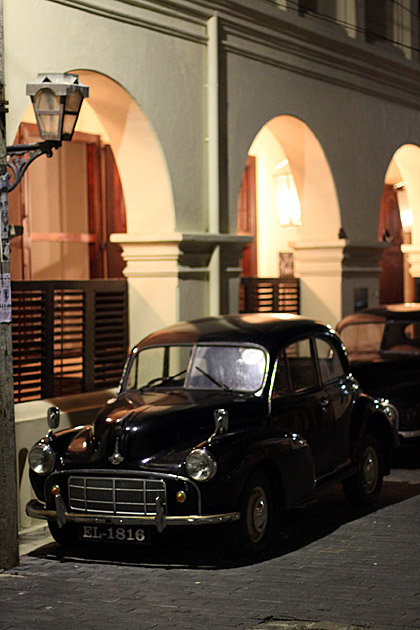 <div class='centerimg'