Travel Insurance For Sri Lanka
An enormous, 100-foot golden tower announces the presence of the Nallur Kandaswamy Kovil, on the northern end of Jaffna. This is the largest and most important place of worship on the peninsula, and holds multiple daily ceremonies. Jürgen and I removed our shoes and shirts (oh quiet down, all you squealing tweens!), and stepped inside for an afternoon observance.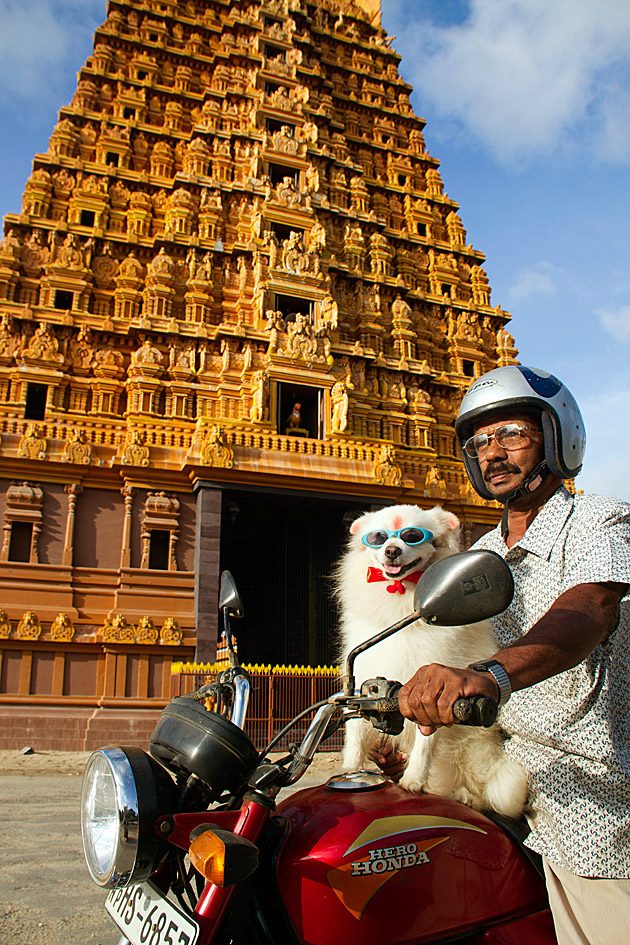 The original Nallur Kandaswamy was built in the 1400s, and destroyed when the city was conquered by the Portuguese, who rather rudely constructed a Catholic Church on the site. The current temple dates from the early 17th century, during the occupation of the more religiously-tolerant Dutch, and it's been the center of Hindu religious life in Jaffna ever since.
The temple has an odd design. The massive golden tower faces south, and isn't anywhere near the entrance, which is around to the east. In order to enter the temple, you have to walk around the building, painted in circus-like red and white stripes. This provides the opportunity to appreciate its size. Inside, there's even room for a large pool.
Once inside, we joined a group of locals watching the ceremony. I won't pretend to have any idea what was going on — it involved incense, fire and ear-splitting music produced by a horn. We followed the horn player and a drummer on a long, clockwise lap, stopping at each of the many shrines set around the temple (to Ganesh, Subrahmanyan and others).
Every year in August, Nallur Kandaswamy is home to a 25-day long festival, whose importance to the people of Jaffna is underlined by the fact that it was even held during the years of war. The biggest event is the Chariot Festival, when thousands of people converge to help pull a giant temple car around. A shame we wouldn't make it to that, but we still had an interesting time at Nallur Kandaswamy.